Catalan president attacks Spain's 'unjustified' referendum violence and says it projects 'dreadful image'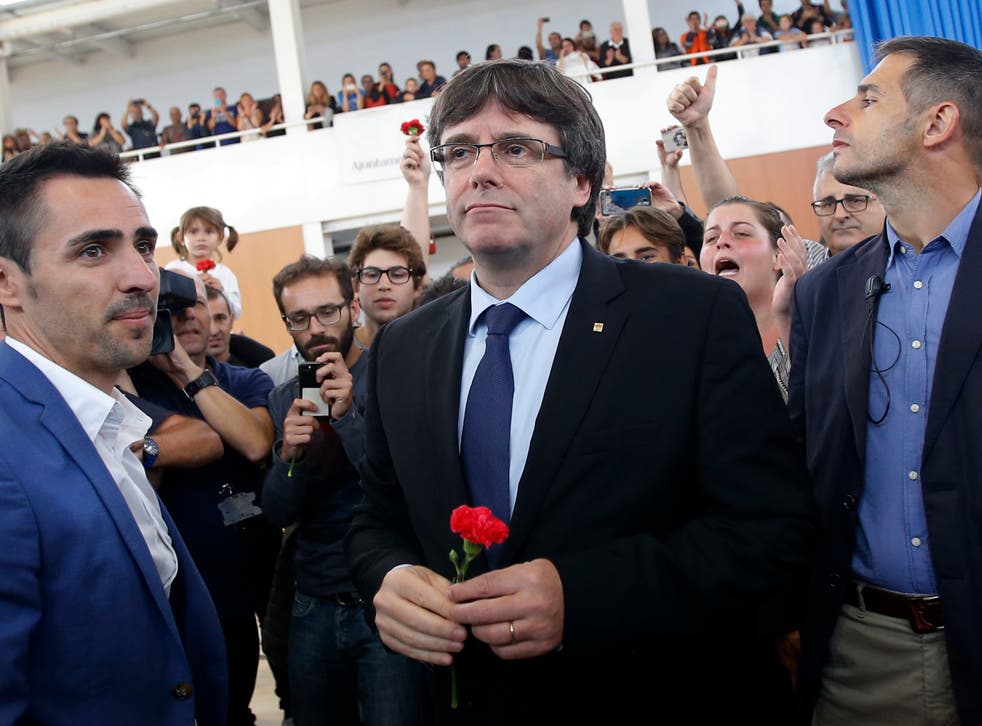 The regional leader of Catalonia has accused Spanish authorities of using "unjustified, disproportionate and irresponsible" violence in its crackdown on the region's independence referendum.
Catalan president Carles Puigdemon said the batons, rubber bullets and violence showed a "dreadful external image of Spain".
"The unjustified, disproportionate and irresponsible violence of the Spanish state today has not only failed to stop Catalans' desire to vote but has helped to clarify all the doubts we had to resolve today," he said.
Emergency services confirmed 38 people were hurt, mostly with minor injuries as a result of police action.
Hundreds of voters were forcefully removed from polling stations with violent clashes breaking out between riot police and voters in Barcelona and near the city of Girona.
Catalonia independence referendum: Riot police clash with voters

Show all 17
The Spanish government said it has reluctantly sent national police to stop the referendum at all costs and the aim of the National Police and Civil Guard police was to seize election materials.
A Spanish official, Enric Millo, said they were not targeting people wanting to vote despite reports of many people being injured.
"We have been made to do something we didn't want to do," he said.
More follows…
Register for free to continue reading
Registration is a free and easy way to support our truly independent journalism
By registering, you will also enjoy limited access to Premium articles, exclusive newsletters, commenting, and virtual events with our leading journalists
Already have an account? sign in
Register for free to continue reading
Registration is a free and easy way to support our truly independent journalism
By registering, you will also enjoy limited access to Premium articles, exclusive newsletters, commenting, and virtual events with our leading journalists
Already have an account? sign in
Join our new commenting forum
Join thought-provoking conversations, follow other Independent readers and see their replies