Catalonia: Spanish government rejects 'tacit' independence declaration
Harry Cockburn
Tuesday 10 October 2017 20:34 Comments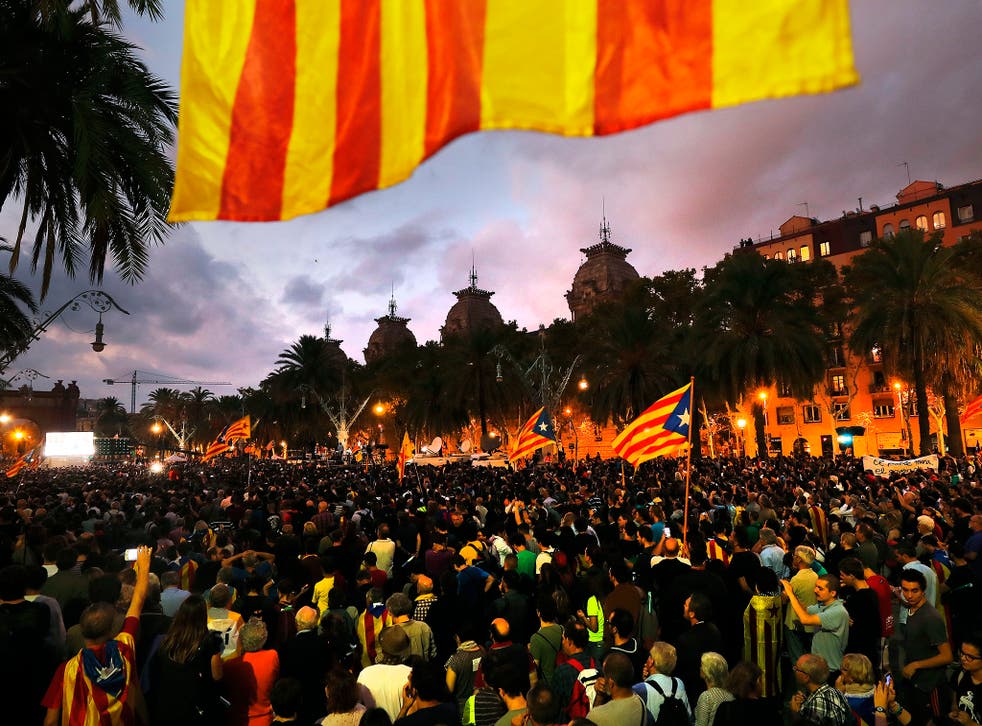 The Spanish government has described Catalan leader Carles Puigdemont's parliamentary statement in which he suspended a declaration of independence from Spain, as "blackmail broadcast live to the state" and said it rejects the "tacit" independence declaration.
In his address the Catalan leader maintained the legality of the October 1 referendum, and said Catalans had "won their right to become an independent country" but said he will first seek to open a dialogue with Madrid.
Spain's ABC newspaper quoted central government sources who said Mr
Puigdemont's statement would have "legal consequences".
"The government will not give in to any blackmail, it will not allow it," sources from La Moncloa, Prime Minister Mariano Rajoy's official residence, reportedly said.
The Spanish government has said any unilateral declaration of independence would be illegal and has promised action "to restore law and democracy" if the parliament of the autonomous and affluent northeastern region presses ahead.
Mr Rajoy could take the unprecedented step of dissolving the Catalan parliament and triggering new regional elections, the so-called "nuclear option".
The Madrid government could also ask the courts to strike down a declaration of independence as unconstitutional.
Catalonia referendum protests – in pictures

Show all 10
Despite renewed calls for dialogue with Madrid, the proclamation makes a negotiated solution more difficult as Rajoy has said he would not talk to the Catalan leaders until they drop plans for independence.
Register for free to continue reading
Registration is a free and easy way to support our truly independent journalism
By registering, you will also enjoy limited access to Premium articles, exclusive newsletters, commenting, and virtual events with our leading journalists
Already have an account? sign in
Join our new commenting forum
Join thought-provoking conversations, follow other Independent readers and see their replies