Catalonia independence: Spanish government to seek rebellion charges against Catalans responsible for vote, says prosecutor office
Charges may be brought as early as Monday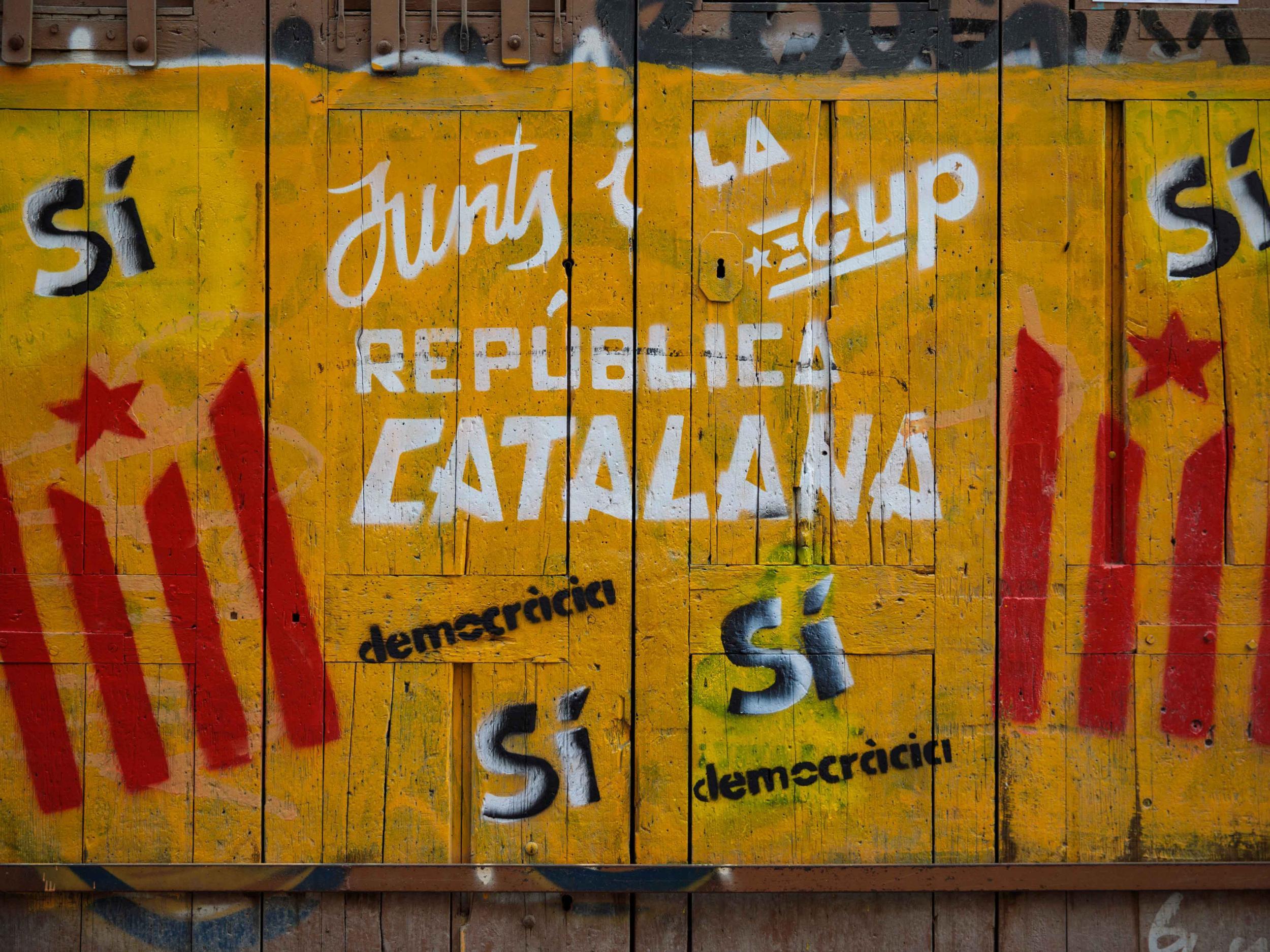 Spain's top prosecutor will seek rebellion charges for those responsible for a vote in favor of declaring an independent Catalan republic, an official spokesman said.
The spokesman said the prosecutor is looking to determine if the charges should be limited to the Catalan cabinet, including President Carles Puigdemont and Vice President Oriol Junqueras, or if they should also include members of the parliament's governing board and lawmakers.
The official, who spoke under condition of anonymity in line with internal rules, said the charges could be brought as early as Monday.
Catalonia Spain PM Rajoy asks Senate for powers to depose Catalan president Puigdemont
If prosecuted Mr Puigdemont could face many years in prison.
It follows a vote in the Catalan parliament on Friday when deputies declared the region's independence, setting up a confrontation with Madrid.
Less than an hour later, Spain's senate voted to trigger Article 155 of the constitution, which will allow Madrid to assert direct rule over Catalonia.
It will be the first time in four decades of democratic rule in Spain that the national government in Madrid will directly run the affairs of one of the country's 17 semi-autonomous regions, a move that will likely fan the flames of the Catalan revolt.
The main secessionist group in Catalonia, the Catalan National Assembly (ANC), called on civil servants not to follow orders from the Spanish government after Madrid authorised direct rule over the region.
Celebrations as Catalan parliament votes in favour of independence
The ANC called on Catalan civil servants to respond with "peaceful resistance".
Prime minister Mariano Rajoy called for calm, but said "legality" would be restored to Catalonia.
Mr Puigdemont has called on fellow separatists to remain peaceful ahead of the expected crackdown by Spanish authorities.
Facing a crowd of hundreds of supporters packing Catalonia's parliament building, he said: "In the days ahead we must keep to our values of pacificism and dignity. It's in our, in your hands to build the republic."
Join our commenting forum
Join thought-provoking conversations, follow other Independent readers and see their replies