Catalonia to hold referendum on independence from Spain in October
Under Spain's constitution, Madrid can force the regional government to drop the vote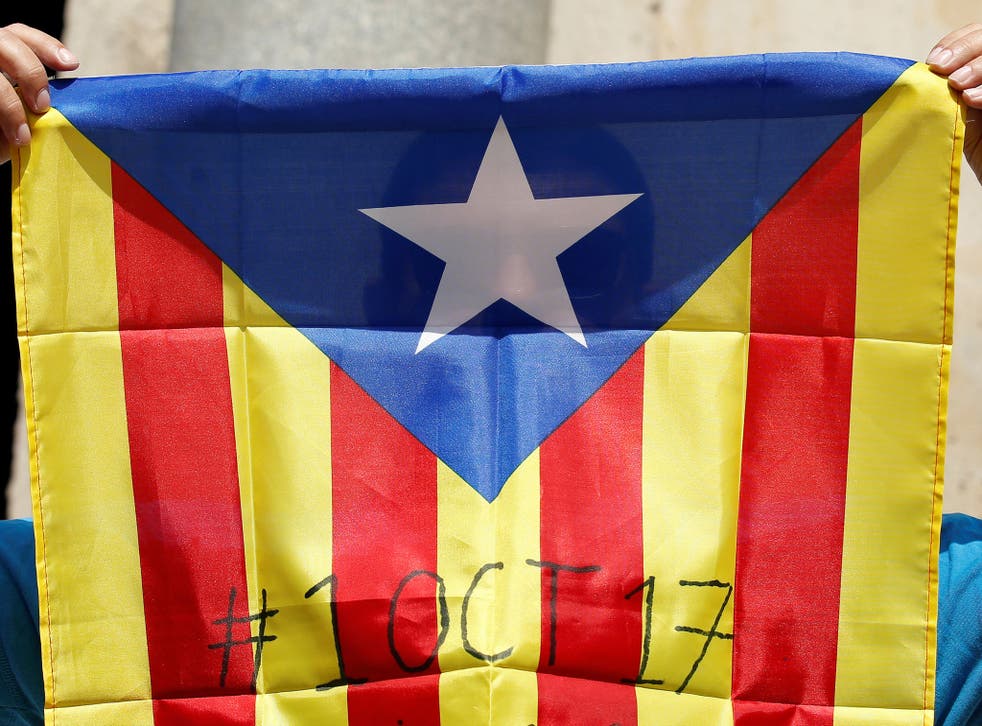 Catalonia's regional government has announced plans to hold an independence referendum on 1 October, reigniting an ongoing row with Madrid over its secession from Spain. Regional president Carles Puigdemont said Catalans will be asked to answer yes or no to a single question: "Do you want Catalonia to become an independent state in the form of a republic?"
The Spanish government responded by saying it will block any attempt to split the region from the rest of the country. Spain's Prime Minister, Mariano Rajoy, has previously said he would not recognise any independence vote as he considers it to be unconstitutional.
Catalonia, whose capital is Barcelona, has its own language and a long tradition of seeking separation from the rest of Spain.
The Spanish government's spokesman, Inigo Mendez de Vigo, said after a cabinet meeting on Friday morning: "That referendum will not take place because it is illegal. We are facing an increasingly radical strategy that has less and less support.
"Any move that evolves from an announcement to a fact will be appealed by the government."
Scotland independence vote fires up Catalonia
Catalan voters were last asked for their views on independence in an informal ballot in 2014. Then, 80.72 per cent – or around two million people – said they backed separation. However, turnout was low and the result was non-binding. That vote was organised by volunteers rather than government officials to get around court restrictions.
Under Article 155 of Spain's constitution, Madrid can force the regional government to drop the vote.The central government has previously blocked secessionist challenges through appeals to Spain's constitutional court.
Register for free to continue reading
Registration is a free and easy way to support our truly independent journalism
By registering, you will also enjoy limited access to Premium articles, exclusive newsletters, commenting, and virtual events with our leading journalists
Already have an account? sign in
Register for free to continue reading
Registration is a free and easy way to support our truly independent journalism
By registering, you will also enjoy limited access to Premium articles, exclusive newsletters, commenting, and virtual events with our leading journalists
Already have an account? sign in
Join our new commenting forum
Join thought-provoking conversations, follow other Independent readers and see their replies