Catalonia referendum: Spanish court suspends Catalan parliament in wake of independence vote
Catalan President earlier said his government planned to declare independence 'in a matter of days'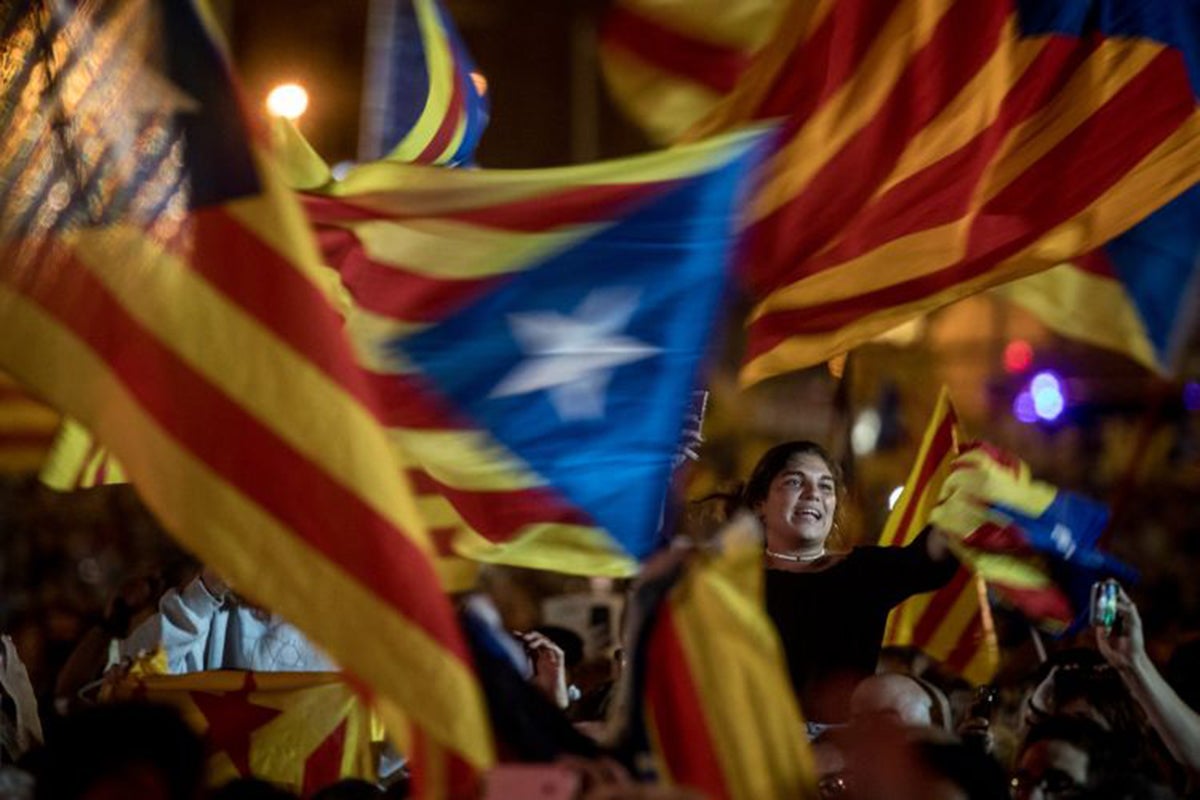 The Spanish government has suspended the Catalan parliamentary session planned for Monday in which a declaration of independence from Spain was expected to be made.
The country's constitutional court said such a declaration would be "a breach of the constitution".
Tensions between the central government and the region have mounted following last weekend's referendum on secession, which saw violent clashes between Catalan citizens and the national police.
Catalan President Carles Puigdemont had earlier said his government planned to declare independence in the wake of the referendum, "in a matter of days".
But the opposition socialist party in the regional parliament, which opposes secession, had called for Monday's session to be blocked – a challenge which was upheld by Spain's constitutional court.
Separatist parties only have a slim majority of the seats in the Catalan parliament.
Last Sunday's referendum recorded a turnout of 2.2 million people – 42 per cent of the electorate – many of whom faced riot police at polling stations. In addition, police removed some ballot boxes in an attempt to enforce a Spanish court order to prevent the vote.
The organisers said 90 per cent voted for independence, but have not published the final results.
Lawyers representing the regional parliament had also warned that the session would technically be illegal because it planned to discuss the results of a referendum that had been previously suspended by the constitutional court.
Before the vote, Madrid said the referendum was illegal, and as the results were announced Prime Minister Mariano Rajoy said there had "been no referendum".
He subsequently said the regional Catalan government must abandon plans to declare independence, to avoid "greater evils".
Mr Rajoy said the solution for the region "is the prompt return to legality and the affirmation, as early as possible, that there will be no unilateral declaration of independence, because that way greater evils will be avoided," he told Spain's EFE news agency.
Catalonia independence referendum: Riot police clash with voters
Show all 17
Spain's King Felipe VI also condemned the actions of the Catalan administration, saying the situation in Spain had become "very serious" and that those who had organised the vote were "outside the law".
Join our commenting forum
Join thought-provoking conversations, follow other Independent readers and see their replies