Catholic church trains more priests to perform exorcisms
The diocese in Italy is training priests to meet increasing demand for exorcisms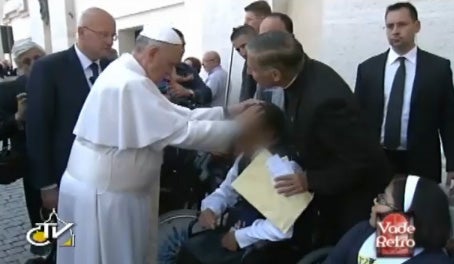 Catholic churches in Italy and Spain are reportedly increasing the number of priests trained in performing exorcisms following a rise in occult practices.
The diocese of Milan recently appointed seven new exorcists and the Catholic church in Sardinia has sent three priests to Rome for exorcism training to deal with the increasing number of people partaking in practices such as black magic, paganism and Satanic rites, The Daily Telegraph has reported.
In Spain, the Archbishop of Madrid also selected eight priests to undertake exorcism training in May, according to the paper, to deal with an "unprecedented rise" in cases of "demonic possession".
Increasing the number of priests who can perform exorcisms also comes as part of efforts by the Church to tackle self-proclaimed exorcists who perform unauthorised exorcisms. 
Father Francesco Bamonte, the president of the Italy-based International Association for Exorcists told La Repubblica in December that there were not enough exorcists to help the number of people possessed. He said: "Diabolical possessions are on the increase as a result of people subscribing to occultism.
"The few exorcists that we have in the dioceses are often not able to handle the enormous number of requests for help."
The Catholic Encyclopedia defines exorcism as: "the act of driving out, or warding off, demons, or evil spirits, from persons, places, or things, which are believed to be possessed or infested by them, or are liable to become victims or instruments of their malice."
In May, Pope Francis appeared to have been captured on video performing an exorcism in St Peter's Square, after a video emerged showing the Pontiff speaking with a wheelchair bound man and praying intently whilst holding his head. The Vatican later downplayed the incident and said it was just a prayer.
The former Pope, Benedict XVI never performed an exorcism, Francis is on record as having performed them, however, as was Benedict's predecessor John Paul II.
Join our commenting forum
Join thought-provoking conversations, follow other Independent readers and see their replies