Caught on film: the predatory men stalking Moscow
The city's women have had enough of daily harassment – and a new secret weapon is turning the tables
Shaun Walker
Tuesday 02 October 2012 15:09 Comments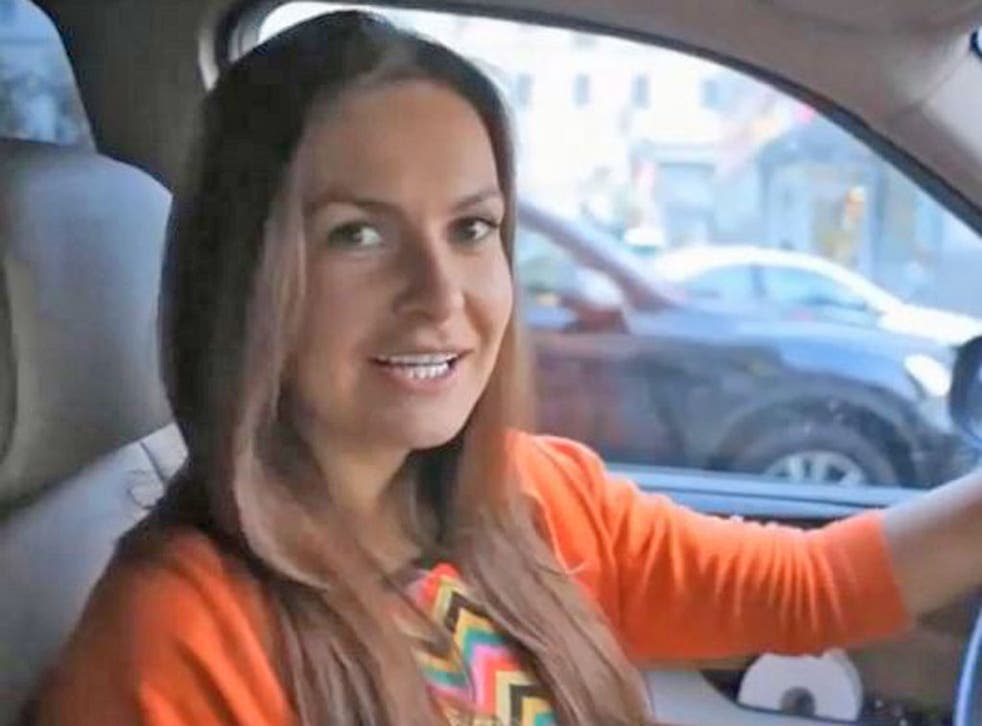 Propositioned in parks, perved on when riding the metro and harassed by unwanted suitors while simply walking down the street.
Such is life for young Russian women, according to a pressure group that wants to introduce fines for displays of aggressive sexual attention from male Muscovites.
The activists of RosNakhal, a newly formed movement, say that it is difficult for women to escape the attention of predatory men in the Russian capital, and want the Russian parliament to act. The campaign was started by Yulia Kolyadina, a presenter on a fashion-based television channel, who says she was so irritated by being harassed by men as she went about her daily business in Moscow that she decided to make a film to highlight the problem. A friend followed her around the city with a hidden camera for two days and filmed various exchanges.
"I want to show everyone, and especially men, how your attempts to chat up women can turn into the worst kind of rudeness," Ms Kolyadina says at the start of the video, which has received over a million views since it was posted a fortnight ago on YouTube.
What follows are a number of clips of men sidling up to her at cafés, bus stops, or simply on the street and making clumsy chat-up attempts. When she says she does not want to talk to them, some of them attempt to touch her, while others suggest going back to their place to "get to know each other". One man does not even say hello, but has as his opening gambit: "Ooh, what a nice juicy arse you have!"
"It's a real problem and we want men to realise that women should not be treated like objects, but with respect," says Olga Boltneva, a 20-year-old journalism student who is one of the campaign's organisers. "I often go to the park to read and men appear and just won't leave you alone. When I heard about Yulia's idea I knew straight away that I wanted to help out."
After the video went viral, consultations have already begun in the Russian parliament over whether or not some kind of penalty could be introduced and many MPs are supportive.
"However strong Russian women are, it's very unpleasant for them when their personal space is breached," Maria Maksakova, an MP from the pro-Kremlin United Russia party, told Izvestia newspaper. "We are going to look into all the aspects of this problem and develop a solution." The main issue is how any kind of law against sexual harassment could be enforced, but Ms Boltneva points to Brussels, where a €250 (£200) fine for "sexual intimidation" has recently been introduced after a similar amateur video of everyday harassment was put online by a 25-year-old film student earlier this summer.
But many Russians have a different attitude towards the issue. In 2008, a woman attempting to bring charges against a lecherous boss had her case thrown out after the judge ruled that predatory sexual behaviour was a normal part of life. "If we had no sexual harassment we would have no children," the judge ruled. Not all Russian parliamentarians agree with the idea, either. Sergei Kalashnikov, an MP from the right-wing Liberal Democratic Party, said that he hoped the situation in Russia would not become similar to sexual harassment laws in the West. "Once I was having my picture taken with the US Secretary of Health and I joked that I could possibly be accused of harassment because we were standing next to each other," he said. "She jumped away from me and a scandal nearly erupted from it."
Even the campaign itself is being run along very Russian lines, and there is certainly no mention of the F-word, still a taboo in Russia, when it comes to the activists. "No! We are definitely not feminists!" Ms Boltneva says. "We love and respect men, we don't hate them. But there are exceptions."
She says that there is nothing wrong with men chatting up women or flirting with them, but that men should realise that no means no. "We like it when people help us with our coats or hold the door open for us, but it has to be the woman's choice whether she takes things further or not."
Register for free to continue reading
Registration is a free and easy way to support our truly independent journalism
By registering, you will also enjoy limited access to Premium articles, exclusive newsletters, commenting, and virtual events with our leading journalists
Already have an account? sign in
Join our new commenting forum
Join thought-provoking conversations, follow other Independent readers and see their replies