Charlie Hebdo attack: Killings prompt only disgust in Paris's deprived northern suburbs
A French-Algerian living in the northern banlieues asks: 'What do these guys think this will do for Muslims in France?'
Thursday 08 January 2015 21:34 Comments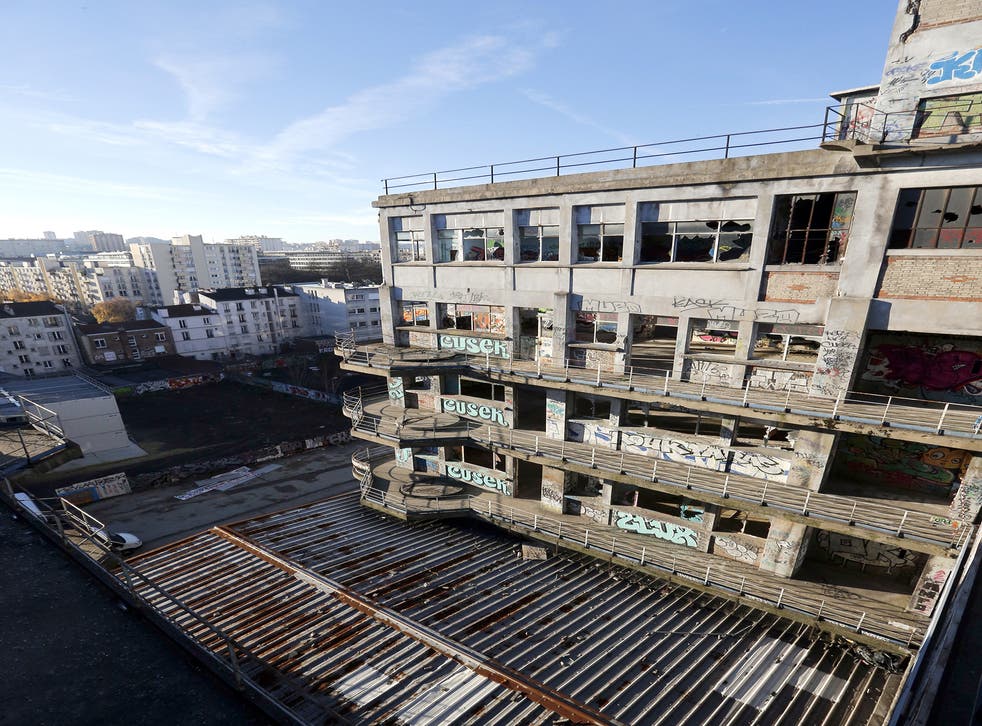 Sheltering from a shower in the stairwell of a tatty high-rise in the Paris suburb of Pantin-Aubervilliers, Alim was spending today much as he passes most days – looking for a job and wondering whether he can have a future.
The 20-year-old is one of thousands of French-Algerians living in the northern banlieues of the capital, where the unemployment rate is up to four times the national average of 10 per cent and social schism erupts sporadically into disorder and occasional riot. It is here that Cherif and Said Kouachi, the two brothers suspected of murdering 12 people at the offices of Charlie Hebdo, fled 24 hours earlier. Like many of his peers, Alim has little time for the police, or les flics, who he says are racist and guilty of oppressive random document checks.
But he has even less time for the Kouachi brothers, who were radicalised around 2003 while living on the other side of the Paris ring road in the neighbouring 19th arrondissement. Spitting on the ground in disgust, he said: "These guys are dangerous. And they're also fools. What do they think this will do for Muslims in France? What will it do for people like me when we already have a hard time getting work?
In pictures: Reaction to Charlie Hebdo attack

Show all 39
"What happened was disgusting. A lot of guys around here are angry about living here. We don't like the police: they give us a hard time. But it's another thing walking into an office and killing people just like that in the name of God. It's not my God or anyone else's around here."
With its high migrant population and pockets of deprivation, the area has nonetheless proved a fertile recruiting ground for Islamist radicalisers looking for young minds to bend to their cause. The Kouachi brothers, who were raised in an orphanage in the Breton city of Rennes, returned to the 19th arrondissement in their late teens, are thought to have fallen in with a gang – Buttes Chaumont, named after a mixed neighbourhood. It was run by two self-styled "imams" who combined petty theft with lessons in a perverted vision of the Koran.
The group was implicated in setting up a supply chain of French Muslim men to join international jihadists fighting in Iraq, albeit with varying degrees of success: a suspected combat training programme turned out to be a daily group jog.

But the principal reasons why the streets of Pantin-Aubervilliers have long been among the most volatile in the banlieues have little to do with religion. The suburb is one of the most densely populated places in Europe, with 52,000 people squeezed into barely two square miles of tenements and high-rise housing blocks. Unemployment runs on average at 20 per cent, rising to 40 per cent in some places.
It was here that years of deprivation and social tension boiled over in the autumn of 2005 into some of the worst rioting seen in France for decades, after the deaths of two young French-Algerian teenagers in the nearby town of Clichy-sous-Bois.
Rachida Hakim, 45, an office manager emerging from a traditional couscous restaurant, said: "If you are looking for the reasons for unhappiness here, it's economic and educational. We have an underclass which is Arab and African. Some will fall into the hands of the jihadists but what you need is to persuade these kids that being French is better, cooler even, than being a fanatic."
Pantin and its neighbours were far from immune from the anxiety gripping Paris and beyond as the Kouachi brothers continued to evade capture and an apparent copycat attack took place in the south of the city.
An estate agent in Pantin had replaced the housing adverts in its windows with multiple copies of the "Je Suis Charlie" poster expressing solidarity with the murdered staff of the satirical magazine, but it had locked its doors in case of unwanted attention. At the town's railway station a hastily laminated poster reminded commuters that the nation's terror alert had been raised to its highest possible level – "ongoing attack".
Yet millions of euros are being poured into regenerating the area, which hosts the national schools of music and dance amid a thicket of handsome new glass and steel buildings.
Faty Plaucoste, a Muslim worker at the Sofa estate agent covered in "Je Suis Charlie" posters, said: "This is actually a peaceful neighbourhood. We are tolerant – we have no place for these people [behind the Charlie Hebdo shooting]. I think if the Prophet himself had seen those cartoons he would have taken no notice."
Register for free to continue reading
Registration is a free and easy way to support our truly independent journalism
By registering, you will also enjoy limited access to Premium articles, exclusive newsletters, commenting, and virtual events with our leading journalists
Already have an account? sign in
Join our new commenting forum
Join thought-provoking conversations, follow other Independent readers and see their replies