Charlie Hebdo publishes cartoon of Barcelona attack criticised for portraying Islam as inherently violent
Magazine's editor defends choice by saying hard questions are being avoided out of concern for moderate, law-abiding Muslims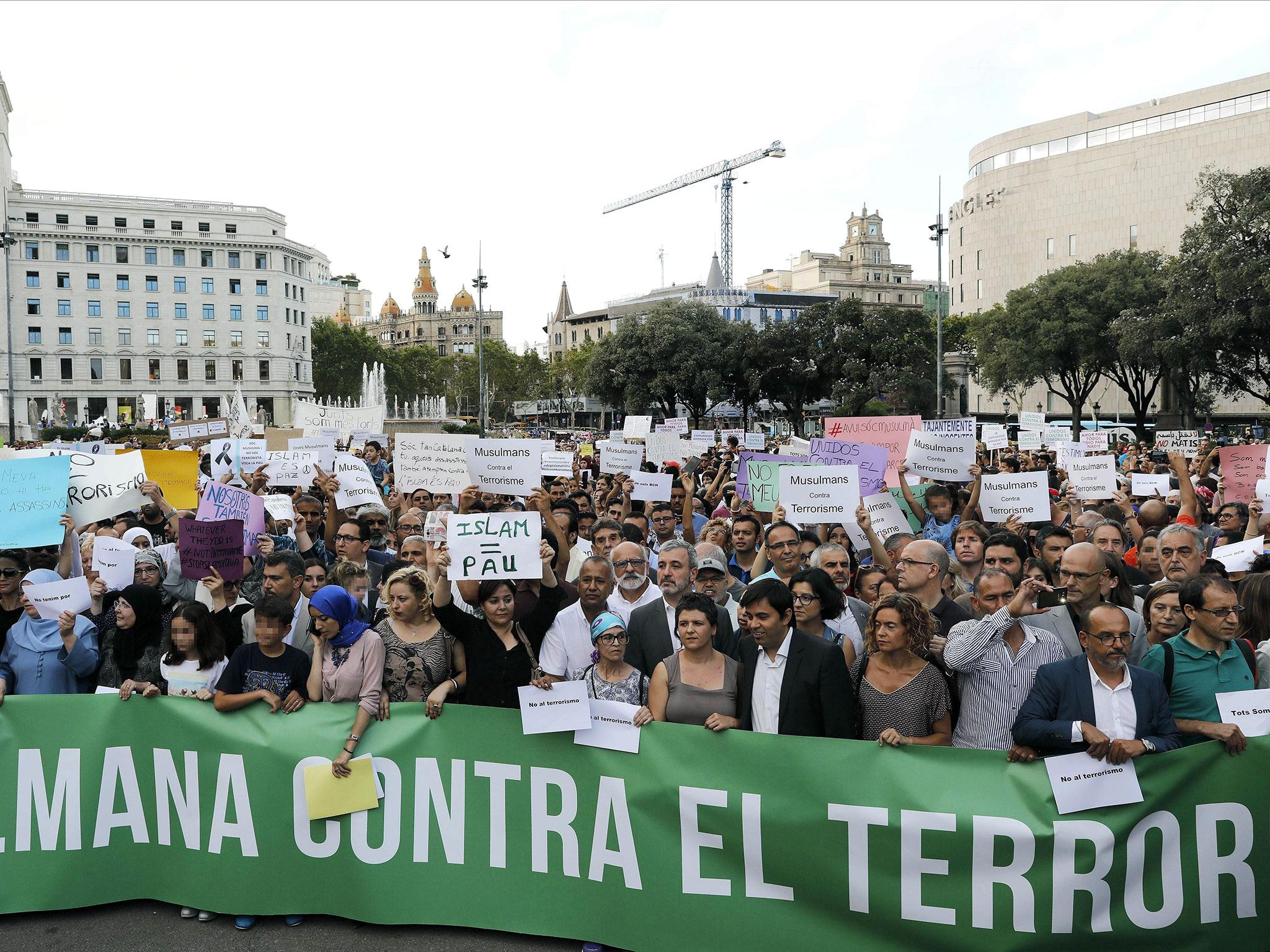 French satirical magazine Charlie Hebdo has been accused of having crossed the line with its latest front cover reacting to last week's Barcelona attack.
The front page cartoon depicts two people lying on the ground in a pool of blood after having been run over by a white van with the caption "Islam is a religion of peace..... eternal".
The cartoon aims to reflect on the terror attack which unfolded in the tourist city when a white van ploughed into people on La Rambla, killing 13 people and injuring more than 100 others.
A dozen extremists of Moroccan origin are believed to have plotted the attack.
Critics of the magazine have seen the cover as suggesting Islam is an inherently violent religion.
The drawing has once more divided opinions between those who believe the magazine is a bastion of free speech and those who argue repeated attacks on Islam and the latest cartoons fuel Islamophobia.
The cartoon became one of the top trending topics in France with many arguing that Charlie Hebdo had gone too far, describing the drawing as "Islamophobic", "racist" and "revolting".
Translation: "Shameful association which is the foundation for racism and the National Front"
Translation: "But who is still defending Charlie Hebdo?"
Translation: "Freedom of speech is the right to criticise all religions. Charlie Hebdo has always been a partisan of atheism."
Translation: "I love the Islam that I've been taught. I denounce its vile appropriation by terrorists who use it for their own purpose. I respect the freedom to caricature everything."
Speaking to BFM TV, Socialist MP Stephane Le Foll called the cartoon "extremely dangerous" and warned such association of ideas between Islam being a religion of peace and the violence of the attack could be used by others.
"When you're a journalist you need to exercise restraint because making these associations can be used by other people," he said.
In an editorial inside the magazine, Charlie Hebdo's editor Laurent Sourisseau known as "Riss" explained his editorial choice by saying experts and policy-makers are avoiding asking hard questions out of concern for moderate Muslims.
"The debates and questions about the role of religion and in particular the role of Islam in these attacks have completely disappeared," he wrote.
In pictures: Reaction to Charlie Hebdo attack
Show all 39
The magazine, which is notorious for its provocative and politically incorrect stance, regularly mocks religions including Islam.
In January 2015, Charlie Hebdo was the victim of a terror attack, when a pair of gunmen walked into the magazine's offices and opened fire, killing 12 people with their automatic rifles.
The magazine had previously published a number of controversial caricatures of the prophet Mohammed.
Join our commenting forum
Join thought-provoking conversations, follow other Independent readers and see their replies