Charlie Hebdo: Classmates protest innocence of suspect Hamyd Mourad, 18, with school alibi
The student is believed to have handed himself to the police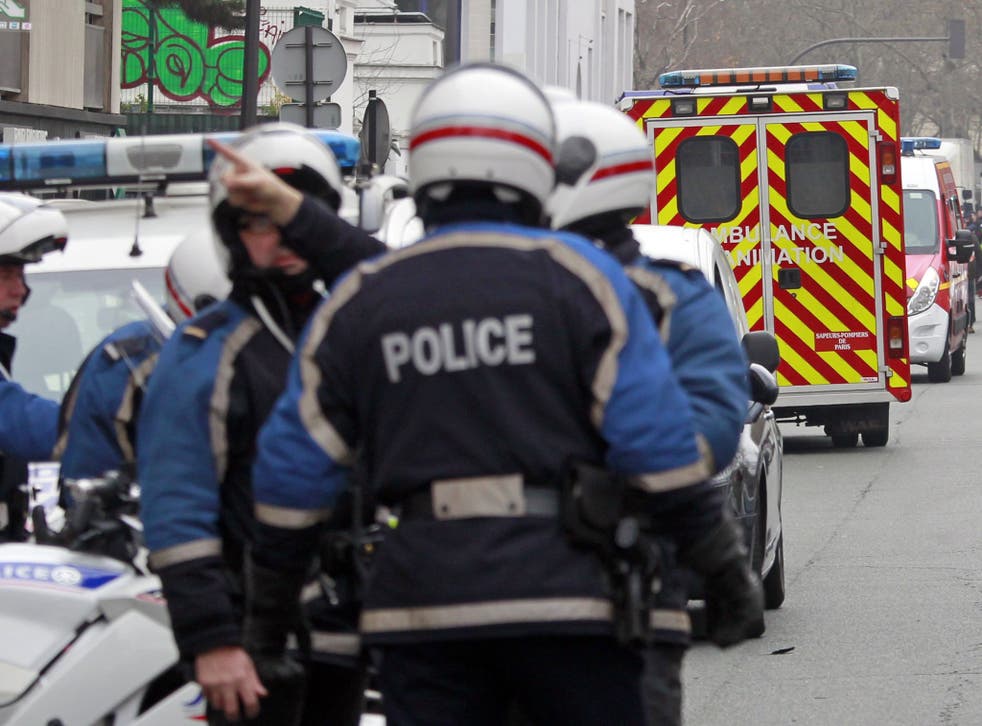 The classmates of an 18-year-old suspect in the Paris shooting, that occurred yesterday afternoon at the offices of Charlie Hebdo magazine, have protested his innocence by saying that he was in class at the time of the incident in which 12 people were murdered.
Hamyd Mourad was reported to have handed himself to the police at around 11pm last night after he saw his name mentioned on the news and his friends and acquaintances have said that he has an alibi, as they claim he was present in the classrooms that day.
In pictures: Charlie Hebdo shooting

Show all 25
Two other suspects, brothers named as Cherif and Said Kouachi aged 32 and 34 respectively, are wanted by police as it is alleged that they are the two gunmen who fled Paris this afternoon.
Police say that Mourad was being held without charge after he went to them after the incident and his peers say that he was in the same classes. It was reported that the young man recently graduated from a school in his home town of Charleville-Mézières.
A teenager who tweeted with the handle @babydroma said that Mourad was in her philosophy class. She said: "Please, he was in [school] all morning, he's in my class."
She also added that she wanted to defend the suspect but she claims the two were not close friends and she had only spoken to him around five times.
The hashtag #MouradHamydInnocent had been trending in France today while police launched a man hunt for the two other suspects. Helicopters and armed units have been patrolling northern parts of the country.
Cartoonists Stephane "Charb" Charbonnier, 47, Jean "Cabu" Cabut, 76, Bernard "Tignous" Verlhac, 57, Georges Wolinski, 80, and Philippe Honore, 73, were killed in the attack as well as magazine columnist and economist Bernard Maris, 68, and proof-reader Mustapha Ourrad.
Psychoanalyst and columnist Elsa Cayat was the only woman killed in the shoot-out. Arts festival founder Michel Renaud and caretaker Frederic Boisseau were also murdered.
Two police officers, Ahmed Merabet, 42, and Franck Brinsolaro, 47, were also shot dead in the attack. Mr Brinsolaro was present in the editorial meeting that the gunmen stormed into as he was acting as Mr Charbonnier's bodyguard. Mr Merabet was killed while on patrol duty on the streets outside.
The offices of Charlie Hebdo had been firebombed in 2011 for a depiction of Prophet Mohamed on the front cover of the magazine which said "100 lashes of the whip if you don't die laughing!" under a banner saying "Charia Hebdo" in reference to Sharia law.
Join our new commenting forum
Join thought-provoking conversations, follow other Independent readers and see their replies