Charlie Hebdo faces 'imminent' attack after publishing front page image of naked Muslims
Magazine has reported multiple threats made on its Facebook page to the police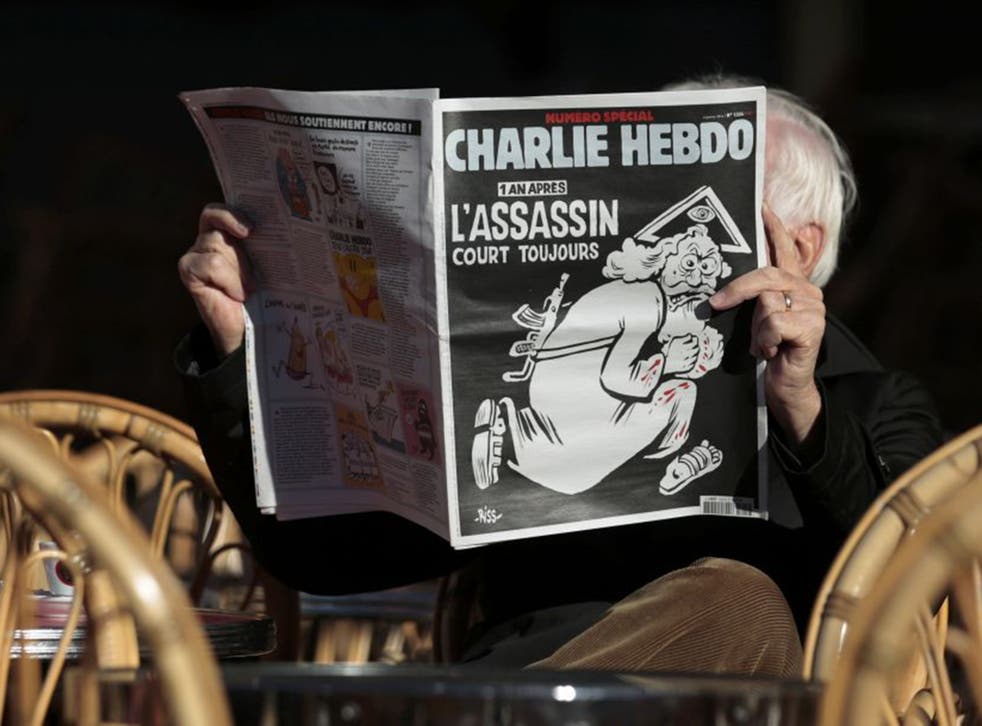 The satirical French magazine Charlie Hebdo has received death threats after it published another controversial front page which has been accused of mocking Muslims.
Commenting on the decision to ban burkas from beaches in Cannes, the latest issue depicts a man and woman with a traditional beard and hijab running naked on the beach with the caption "The reform of Islam: Muslims loosen up".
The issue was published on Wednesday and the staff received a threat that a new attack was imminent via the magazine's Facebook page, Le Parisien reported.
Trump: Obama is the founder of Isis
Officers from the BRDP branch of the Paris police said this is not the first time the magazine has been threatened since the terror attack on their offices in January 2015.
An investigation opened by the force revealed that the magazine had seen 60 threats, insults and anti-Semitic remarks on their page in July and August.
Eric Portheault, the co-owner of the newspaper, told Le Parisien: "We have filed a complaint with the police of the 13th arrondissement of the Paris police over the threats.
"It never stops".
The magazine is still under heavy police protection after 10 staff members and two police officers were murdered when Islamist terrorists stormed an editorial meeting and opened fire.
In pictures: Charlie Hebdo shooting

Show all 25
The terrorists, one of whom died in a police shootout after murdering four more people at a kosher deli in the city two days later, attacked the magazine after it published cartoons depicting the Prophet Mohamed.
In January, it caused outrage when it published a cartoon suggesting Aylan Kurdi, the little Syrian boy who was photographed lying dead on Greek beach sparking an international outpouring of sympathy towards refugees, would have grown up to be sexual abuser if he had lived.
The cartoon appeared just weeks after the sex attacks on women in Cologne on New Year's Eve - which were blamed on refugee men.
Following a police investigation it was found only three suspects were recent refugees from Syria and Iraq.
Join our new commenting forum
Join thought-provoking conversations, follow other Independent readers and see their replies