Charlie Hebdo: France commemorates third anniversary of massacre
The massacre occurred on 7 January 2015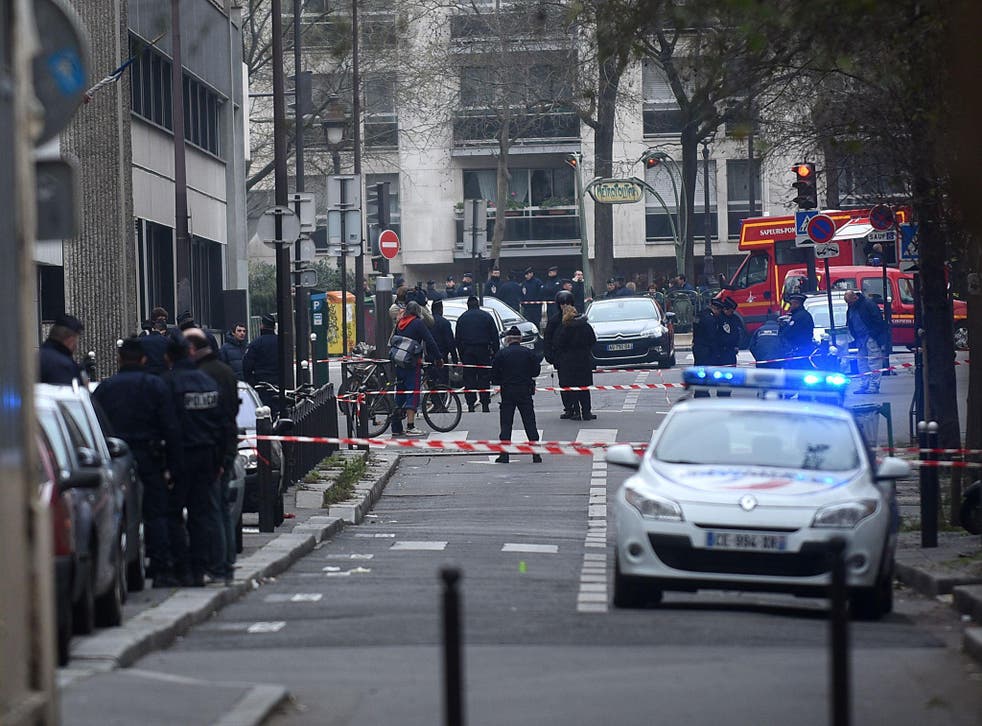 France will mark three years since the Charlie Hebdo massacre on Sunday, with French president Emmanuel Macron and Paris mayor Anne Hidalgo expected to attend commemorations in the capital.
The anniversary of the attack, in which 12 people were killed and 11 injured by gunmen, has led to a renewed reflection about the nature of free speech in France.
In the aftermath of the attack the magazine's sales surged to €60 million and seven million copies in 2015, but fell back to €19 million in 2016 as readers drifted away and the publication continued to pump out occasionally horrific material.
The magazine, which was originally targeted by the extremists for having aggressively lampooned Islam, printed a front page in August after the Barcelona van attack that declared "Islam, the religion of peace" next to a cartoon of a van running people over.
Another cartoon since the attack suggested that the dead Syrian child washed up on a Mediterranean beach, Aylan Kurdi, could have grown up to be a sexual abuser because of his religious and ethnic background. The claim was a reference to tales of refugees committing sexual assaults in European cities.
The publication now say it has been lumbered with an annual security bill of €1.5 million since the attacks in order to ensure it can operate safely.
Charlie Hebdo's approach to political speech also contrasts with the path taken by Emmanuel Macron in recent months, who in November announced that he would levy fines on people who used gender-based insults and make them "punishable by law".
The magazine itself was criticised for sexism earlier this year after targeting Mr Macron's wife in a front page cover. A picture of a pregnant Brigitte Macron, who is decades older than Mr Macron, bore the caption "He is going to make miracles happen" – an apparent reference to her age. The president himself has described such attacks on her as "misogyny", suggesting there would be no commentary on the subject were he and his wife's genders reversed.
World news in pictures

Show all 50
On Thursday Mr Macron gave a speech on the issue of secularism in which he said he wanted to work on the "structuration" or "structuring" of Islam in France in order to avoid a crisis of the religion. He said he would "listen to the voices of the country in their diversity, capable of building upon this diversity a great nation reconciled and open to the future".
Register for free to continue reading
Registration is a free and easy way to support our truly independent journalism
By registering, you will also enjoy limited access to Premium articles, exclusive newsletters, commenting, and virtual events with our leading journalists
Already have an account? sign in
Register for free to continue reading
Registration is a free and easy way to support our truly independent journalism
By registering, you will also enjoy limited access to Premium articles, exclusive newsletters, commenting, and virtual events with our leading journalists
Already have an account? sign in
Join our new commenting forum
Join thought-provoking conversations, follow other Independent readers and see their replies