Charlie Hebdo: A profile of the satirical magazine
The magazine has suffered a deadly attack at its offices in which at least 12 people have been killed, 10 of which were members of staff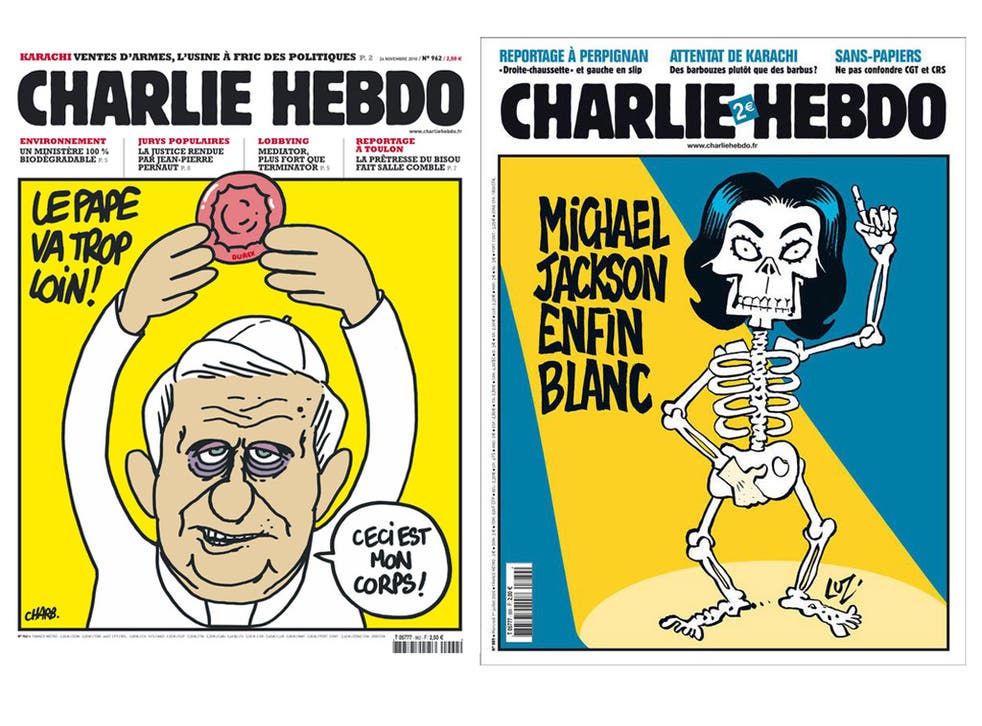 Paris has raised its terror alert to the highest level after the offices of satirical magazine Charlie Hebdo were attacked by multiple gunmen who have killed at least 12 people, 10 of which were journalists. Police have reportedly told French media that editor Stephanie Carbonnier, known as 'Charb', is among the dead.
What is Charlie Hebdo?
Charlie Hebdo is a left-leaning French weekly satirical magazine known for its provocative tone and anti-religious stance, and features cartoons, reports, polemics and jokes. The cartoon-led secular magazine mocks religious faiths of all kinds, defends women's rights, and satirises public figures, from politicians to judges, bankers, and religious founders.
It has been described as both "cruder and crueller" than its rival Le Canard, which focuses on detailing unreported secrets.
How did it start?
Charlie Hebdo was kick-started by the staff of another French magazine, Hara-Kiri, which was banned for "offending public taste" after it published a front page appearing to mock the death of French President Charles de Gaulle.
The team established Charlie Hebdo in 1969 and was edited by Francois Cavanna until the magazine folded in 1981. It was resurrected in 1992 and edited by Philippe Val until 2009. Stephanie Carbonnier, known as 'Charb' took over the editorship in 2012.
What are the controversies caused by the Mohammed cartoons Charlie Hebdo has printed over the years?
2006: Charlie Hebdo ran a front page with the headline: "Mohammed overwhelmed by the fundamentalists", and reprinted caricatures of the Prophet Mohammed that had originally appeared in a Danish newspaper, along with a fresh one of its own.
Many Muslims regard the depiction of the Prophet Mohammed as blasphemous, and the images in question had already sparked violent protests worldwide. But Charlie Hebdo ran them after a French court threw out a case brought by five Muslim organisations to block the pictures from appearing in print.
2011: The magazine published a special edition, which showed a cartoon of the Prophet Mohammed on its cover stating: "A thousand lashes if you don't die laughing." The magazine was temporarily renamed 'Charia Hebdo', using 'Charia' as it is the French term for 'Sharia', and purporting to have been guest-edited by the Prophet.
The magazine's two-storey offices were firebombed and left completely destroyed after it ran the special edition, while its staff subjected to death threats. The publication's website was also hacked and replaced with an image of Mecca, and the words: "There is no good but Allah".
A week later Charlie Hebdo's front cover showed a cartoonist and a bearded man stood in front of the bombed-out offices, kissing, with the words "Love is stronger than hate".
In pictures: Charlie Hebdo shooting

Show all 25
2012: Charlie Hebdo published more images of the Prophet Mohammed, playing off the demonstrations surrounding a US-produced anti-Islamic film released at the time called 'Innocence of Muslims', which portrayed the Prophet as a fraud, a womaniser and a child molester.
The magazine's cartoons showed an Orthadox Jew pushing a turbaned figure of Mohammed in a wheelchair in one image and the Prophet was shown as naked in many of the others. The French Government shut down embassies and schools in preparation for any retaliation over the cartoons.
Join our new commenting forum
Join thought-provoking conversations, follow other Independent readers and see their replies