Chechen militant, Doku Umarov, targets Winter Olympics in Sochi
Shaun Walker
Wednesday 03 July 2013 18:39 Comments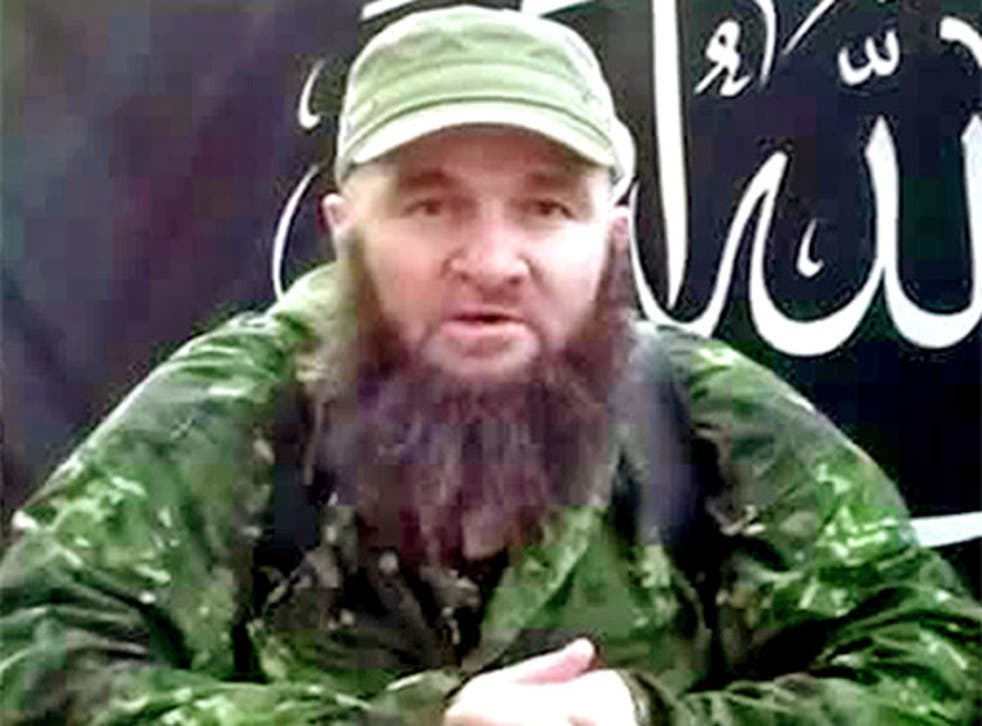 Russia's most wanted terrorist has vowed to cause havoc at next year's Winter Olympics in a chilling video message posted online.
Doku Umarov, a Chechen militant leader who has taken responsibility for a number of terrorist acts in recent years, said he was ending an amnesty on civilian targets that he declared 18 months ago.
Umarov, who wants to turn the Russian North Caucasus into an Islamist Emirate, is believed to be hiding in the mountains of Chechnya and Dagestan, around 250 miles from Sochi.
In a four-minute video address, he said the games would be held "on the bones of many dead Muslims", and called on his followers to use "any methods that Allah allows us" to prevent the games from taking place.
The Winter Olympics will be held next February in the mountains around Sochi, a Black Sea resort where President Vladimir Putin has his summer house.
Mr Putin views the games as part of his personal legacy, and despite claims of vast corruption and inadequate infrastructure, huge efforts are being made to ensure that they run smoothly.
David Cameron and Mr Putin have agreed to cooperate on security for the Winter Olympics.
Register for free to continue reading
Registration is a free and easy way to support our truly independent journalism
By registering, you will also enjoy limited access to Premium articles, exclusive newsletters, commenting, and virtual events with our leading journalists
Already have an account? sign in
Join our new commenting forum
Join thought-provoking conversations, follow other Independent readers and see their replies