French family run for their lives as they're chased by cheetahs at Beekse Bergen wildlife park
Family run from cheetahs after getting out of their car at safari park
Group manage to get back into car without being hurt
A family had to run away from a coalition of cheetahs after the parents and children got out of their car at a safari park.
Footage filmed by other visitors in a nearby car at the Beekse Bergen Safari Park, in the Netherlands, shows the French family leaving their vehicle.
Initially a man opens one of the front doors to take pictures of a group of cheetahs lying nearby.
A woman climbs out of one of the back doors to place two items in the car's boot.
Where not to visit if you love animals

Show all 9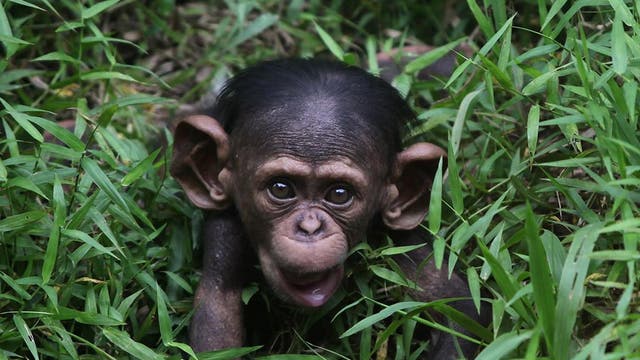 Two children then exit the car to get a better look of the cheetahs.
Later in the video, the cheetahs can be seen bounding towards the family after they got out of their car further down the road.
The family, which appeared to be made up of three adults and two children, run towards their car.
One of the women, who picks up the smallest child, can be seen shooing the cheetahs away as she walks towards the car.
The whole family managed to get back into their vehicle without being hurt.
Niels de Wildt, a manager at the park, said the family were "incredibly lucky" to have made it away.
Curious cheetah climbs into safari vehicle
Mr De Wildt told Dutch broadcaster NOS: "The cheetahs are on a food schedule so they are not extremely hungry and are not in the hunt.
"In the first instance they have the same reaction as when someone rings in unexpectedly, they think: hey, something strange is happening in our territory.
"But in the end they do respond to this exceptional visit, and these people have been incredibly lucky."
He said visitors to the park are warned in several languages not to get out of their cars.
Join our new commenting forum
Join thought-provoking conversations, follow other Independent readers and see their replies