Chernobyl fire: Ukraine's biggest blaze in decades threatens to spread to nuclear plant
Interior Minister says that security has been tightened due to suspicions of 'intentional arson'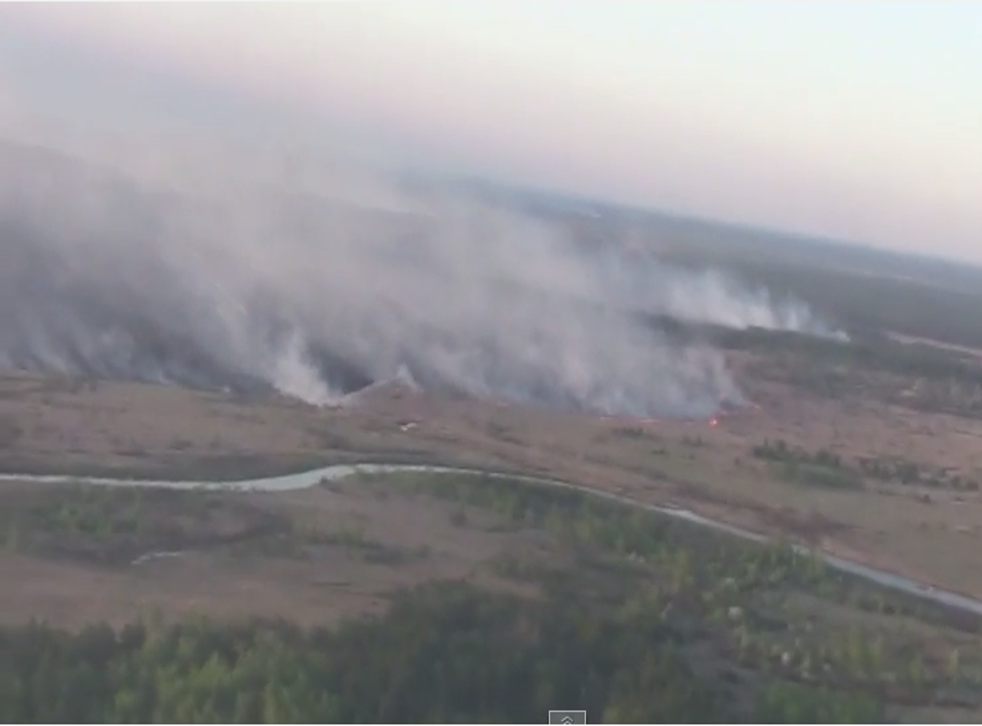 Ukrainian emergency services are on high alert as the country's biggest forest fire in decades threatens to spread to the Chernobyl nuclear plant.
Emergency services in Ukraine have been battling a forest fire that broke out in the woods near the Chernobyl nuclear plant, according to Ukraine's Interior Minister Arsen Avakov.
Ukraine's interior ministry warned that high winds risked blowing the fire towards Chernobyl, the site of the world's worst nuclear disaster.
State emergency services said that the fire started just after noon local time.
In a Facebook post, Avakov wrote that "there was reasonable suspicion of intentional arson".
The Prime Minister, Arseny Yatsenyuk, said that the situation was under control and emergency services had managed to contain it to an area 20 kilometres away from the plant.
Yatsenyuk went to the area on Tuesday afternoon and met with emergency workers.
"The situation is being controlled, but this is the biggest fire since 1992. We've not had this scale of fire," Ukraine's Interfax news agency reported Yatseniuk as telling journalists.
"It is around 20 kilometres (from the fire) to the plant. Our emergency services are actively working there to prevent the fire spreading further," he said.
A 30km (18.6 miles) exclusion zone remains in place around the plant, which remains contaminated by radioactive particles.
Additional reporting by Reuters
Join our new commenting forum
Join thought-provoking conversations, follow other Independent readers and see their replies