30 years on, Norway's radioactive reindeer are a stark reminder of Chernobyl legacy
The 1986 nuclear disaster at Chernobyl, Ukraine, had far-reaching and long-term effects for both people and the environment
Kayleigh Lewis
Tuesday 01 March 2016 12:35 Comments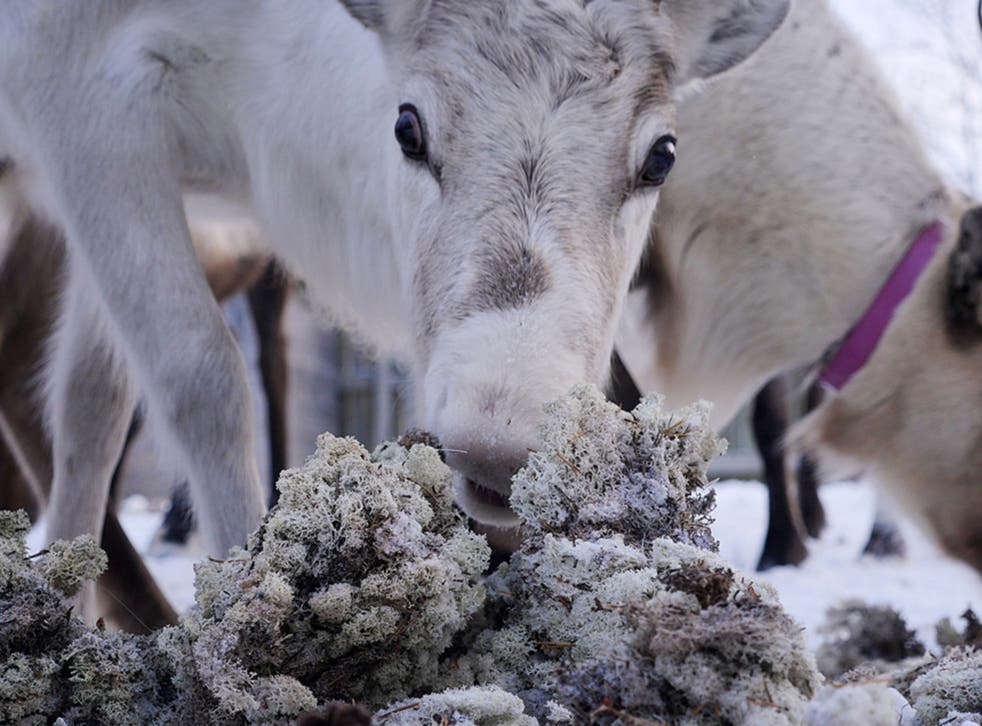 Reindeer are perhaps not the first things which spring to mind when you think of nuclear fallout.
However, 30 years after the nuclear power plant explosion in Chernobyl, Ukraine, and more than a thousand miles away, the grazing animals are recording high levels of radioactivity.
Last September reindeer in Våga reinlag AS, Jotunheimen, had readings of 8,200 becquerel per kilo of radioactive substance Caesium-137, according to Norway's The Local.
Three years earlier reindeer in the same central Norwegian region had readings of 1,500 becquerel, less than a fifth of the concentration.
Norway's radioactive reindeer

Show all 6
To put this into perspective, the EU limit for foodstuffs is 600 becquerel.
Radio Free Europe explained how following the 1986 Chernobyl disaster there was a radioactive cloud above areas of Europe, including Norway.
When it rained or snowed the radioactive dust found its way to the ground, much of which was absorbed by lichen and mushrooms.
Reindeer normally eat a lot of lichen, or reindeer moss as it is sometimes known locally, in fact in the winter it can make up most of their diet.
But this year there was an unusually large mushroom crop, and according to Radio Free Europe scientists believe this is behind the increased reindeer radiation.
Reindeer meat is eaten in Norway, and the wider Scandinavian countries, and is a vital source of income for the indigenous Sami people, who are known for herding the animals.
The Norwegian government allows a relatively high level of radiation in reindeer meat, 3,000 becquerel, which was increased in response to the threat to the Sami herders way of life, the website says.
Even so, this year's animals, with readings of 8,200 becquerel render most of the meat unsellable, and so many reindeer were released back into the wild rather than slaughtered.
The radiation in Norway has a half-life of 30 years, which means that today there is half as much radioactivity left as there was in 1986.
But with reindeer recording such high levels it could still be many years before the animals return to normal.
Register for free to continue reading
Registration is a free and easy way to support our truly independent journalism
By registering, you will also enjoy limited access to Premium articles, exclusive newsletters, commenting, and virtual events with our leading journalists
Already have an account? sign in
Join our new commenting forum
Join thought-provoking conversations, follow other Independent readers and see their replies