Christian Brueckner: Madeleine McCann suspect injured while in custody
Suspected killer's lawyer filing complaint against prison guards
Sam Hancock
Tuesday 17 November 2020 13:15 Comments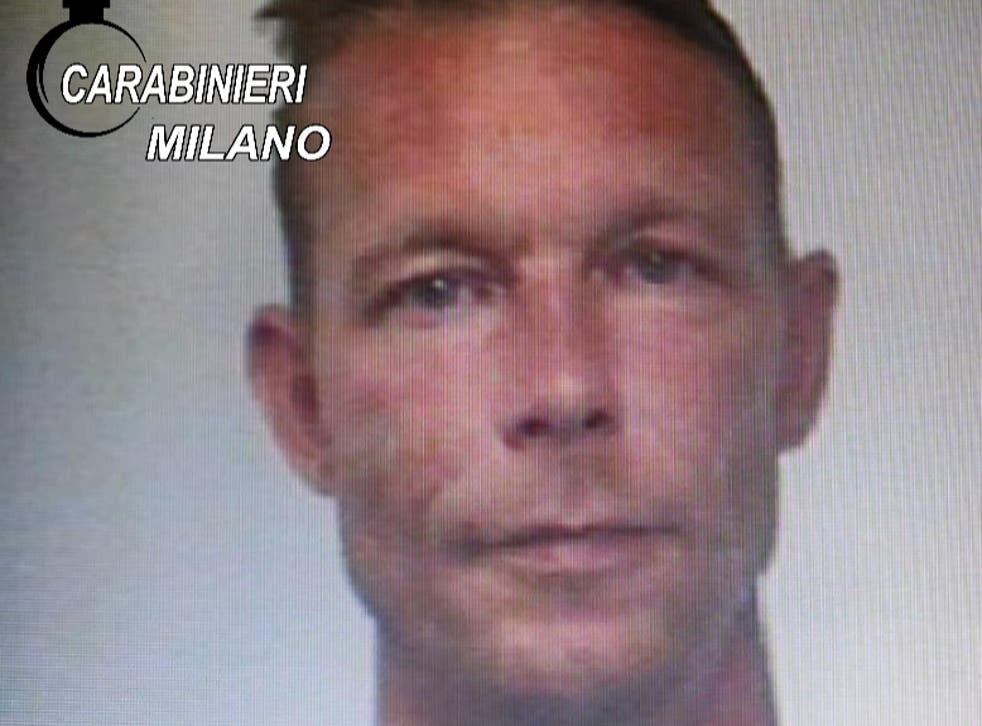 The prime suspect in the disappearance of Madeleine McCann was taken to hospital yesterday after suffering two broken ribs following an incident in a German court cell.
Christian Brueckner is currently serving a 21-month sentence for drugs offences, which he will be eligible for parole from in early January. On Monday, he was driven over 180 miles from a prison in Kiel to Braunschweig state court for a routine hearing in the case. But just 40 minutes after he arrived, he was reportedly rushed to hospital in an ambulance having broken two of his ribs.
Images were later captured of the accused paedophile coming out of hospital, to return to court, with his wrists and feet shackled. The photos are thought to be the first taken of Brueckner since he was named as the lead suspect in Madeleine's case earlier this year.
A court spokeswoman, Jessica Knab-Henrichs, confirmed to the AP news agency that Brueckner was briefly treated in a hospital for two broken ribs, and was then returned to the court where his hearing commenced two hours later than planned.
While it is not yet known exactly how Brueckner was injured, the incident is under investigation and further details on what happened at the court were expected to be released later today, Ms Knab-Henrichs said.
Brueckner's lawyer, Friedrich Fulscher, quickly spoke out to say the court's cell guards were responsible for the injuries inflicted on his client. He said he would be filing a formal complaint against them. However, it has been reported that officers said Brueckner simply "fell over" in the cells below, while waiting to appear in court.
The Daily Mirror reported that an eyewitness heard a prison guard tell medics arriving at the court: "Somebody's been rioting in there." An official from Braunschweig is yet to comment on these claims.
Brueckner was named by German police as a suspect in Madeline's abduction case in June. Madeleine, who was three at the time of her disappearance, vanished from her family's holiday apartment in Praia da Luz, Portugal, 13 years ago. After a lengthy investigation, German prosecutors now believe she was killed by Brueckner, with police treating the case as a murder investigation.
The German native has since appealed for parole but the prosecution opposed on the grounds that Madeleine's disappearance is still being investigated.
It has been confirmed by police that Brueckner lived in the Algarve between 1995 and 2007, the year Madeleine went missing, where he worked multiple jobs to fund his lifestyle - including committing crimes, such as stealing from hotel complexes and drug dealing.
Evidence against the convicted sex offender seemed to stack up when it was revealed he had previously been convicted of sexually abusing girls in Germany. 
Brueckner is also serving a seven-year sentence for raping a 72-year-old American woman in Praia da Luz in September 2005, though he denies any involvement in Madeleine's disappearance, his lawyer has said.
Register for free to continue reading
Registration is a free and easy way to support our truly independent journalism
By registering, you will also enjoy limited access to Premium articles, exclusive newsletters, commenting, and virtual events with our leading journalists
Already have an account? sign in
Join our new commenting forum
Join thought-provoking conversations, follow other Independent readers and see their replies