Christine Lagarde to go on trial for failing to prevent '€400m fraud'
Move could force her to resign as director general of the IMF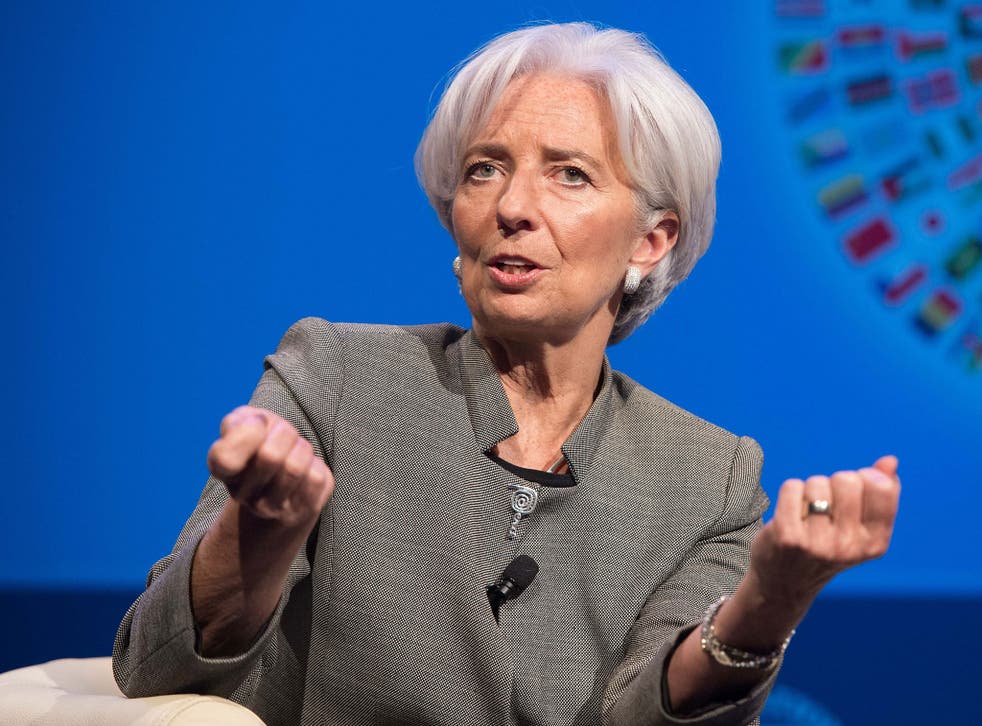 Christine Lagarde, director general of the IMF, is to go on trial in France for failing to prevent an alleged €400m fraud when she was French finance minister in 2008.
The unexpected development, which could force her resignation, is also a deep embarrassment for France. The IMF's previous head, Dominique Strauss-Kahn, also a former French finance minister, was forced to resign from the world body in 2011 after he was accused of attempted rape in New York.
The allegations against Ms Lagarde were already known when she was chosen to replace Mr Strauss-Kahn. Nicolas Sarkozy, France's President at the time, gave assurances that the case would come to nothing. That Ms Lagarde, 59, will appear next year before the Cour de Justice de la République – a special court that tries ministers – is also a blow to Mr Sarkozy.
She denies failing to block an unjustified €403m settlement of a lawsuit brought against the French state by the business tycoon Bernard Tapie. Several others – including a judge and Stéphane Richard, head of the telecom company Orange, who was then head of Ms Lagarde's private office – have already been formally accused of "conspiracy to commit fraud". They deny the accusations.
The pay-off to Mr Tapie, a friend of Mr Sarkozy, was allegedly the result of a conspiracy in the Elysée Palace. The settlement was reversed by another court last week.
World news in pictures

Show all 50
Ms Lagarde was cleared last year of any direct role in the alleged fraud but she was formally accused of negligence for failing to prevent the deal going ahead. Three months ago, the state prosecutor recommended that even this accusation should be dropped. The three investigating magistrates who examined the affair have now decided – as they can under French law – to reverse this decision and send Ms Lagarde for trial. If found guilty, she could face a year in jail and a €15,000 (£11,000) fine. The IMF chief's lawyer described the decision yesterday as "incomprehensible". Ms Lagarde made no immediate comment.
The accusation is based on evidence given by Christine Lagarde herself. She is reported to have told the investigators that she had only just been appointed finance minister in 2008 and did not follow the Tapie case in detail. According to leaked official transcripts, she said she was kept in the dark about many important facts and that a vital letter was signed in her name without her knowledge.
The saga goes back to 1993, when Mr Tapie was allegedly defrauded by the state-owned bank Crédit Lyonnais.
Register for free to continue reading
Registration is a free and easy way to support our truly independent journalism
By registering, you will also enjoy limited access to Premium articles, exclusive newsletters, commenting, and virtual events with our leading journalists
Already have an account? sign in
Register for free to continue reading
Registration is a free and easy way to support our truly independent journalism
By registering, you will also enjoy limited access to Premium articles, exclusive newsletters, commenting, and virtual events with our leading journalists
Already have an account? sign in
Join our new commenting forum
Join thought-provoking conversations, follow other Independent readers and see their replies