Cologne attacks: Most New Year's Eve sexual assault suspects 'may never be caught', says city's police chief
'CCTV footage is not good enough to clearly identify sexual assaults'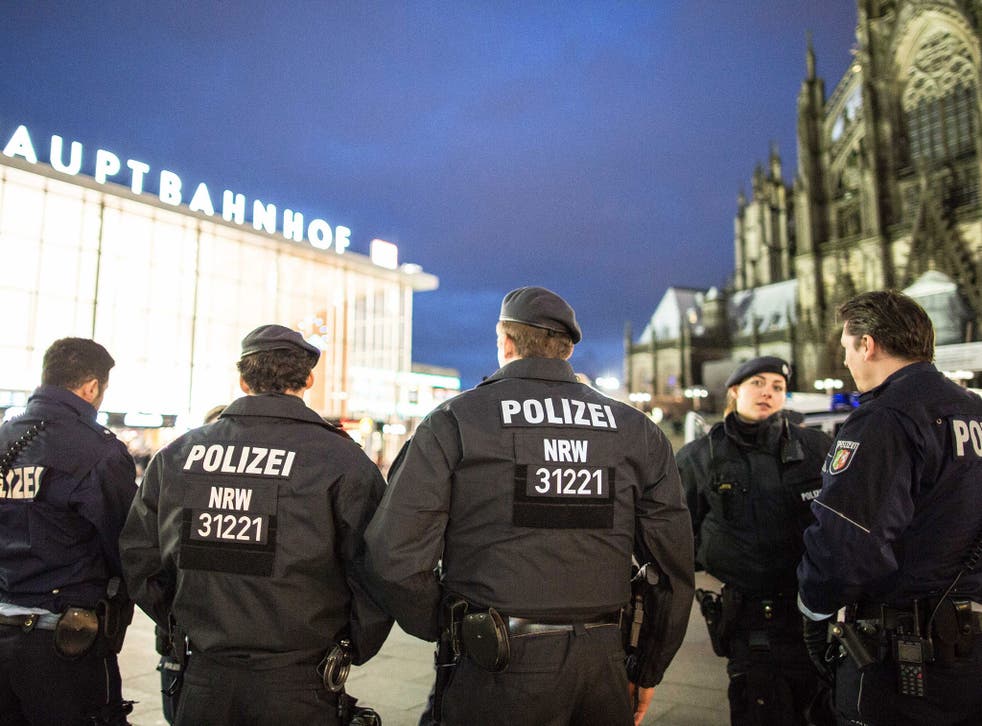 Many of the people suspected to be involved in the sexual attacks on New Year's Eve in Cologne may never be caught, the city's chief police has said.
Police are thought to have identified 75 suspects after more than 500 complaints - ranging from robbery to assault - were filed.
But Juergen Mathies said CCTV cannot not be used to clearly identify sexual assaults, according to the BBC.
"We can see some thefts but that's all," Mr Mathies said. "We are relying on witness accounts and victims identifying their attackers."
Only one man has been arrested so far on suspicion of sexual assault - a 26-year-old Algerian asylum seeker who was seized by police in January.
A further 13 people were arrested for theft after the New Year attacks. Two Moroccans and a Tunisian will be the first people to appear in court on trial later for the offence. It will be the first time anyone has appeared in court in connection with December 31.
Germany reacts to Cologne New Year's Eve attacks

Show all 13
The former chief of the Cologne police, Wolfgang Albers, was sacked for his handling of the New Year events, after an official report found police did not bring in sufficient reinforcements.
More than 1,000 men surrounded a few hundred women outside Cologne's main station on the night of the attacks.
Angela Merkel has been heavily criticised for her policy on immigration, which she has been forced to amend, after allowing more than a million asylum seekers into Germany in 2015.
Laws are set to change on deporting asylum seekers who commit crimes in Germany as a result of the attacks.
Join our new commenting forum
Join thought-provoking conversations, follow other Independent readers and see their replies