2,000 men 'sexually assaulted 1,200 women' at Cologne New Year's Eve party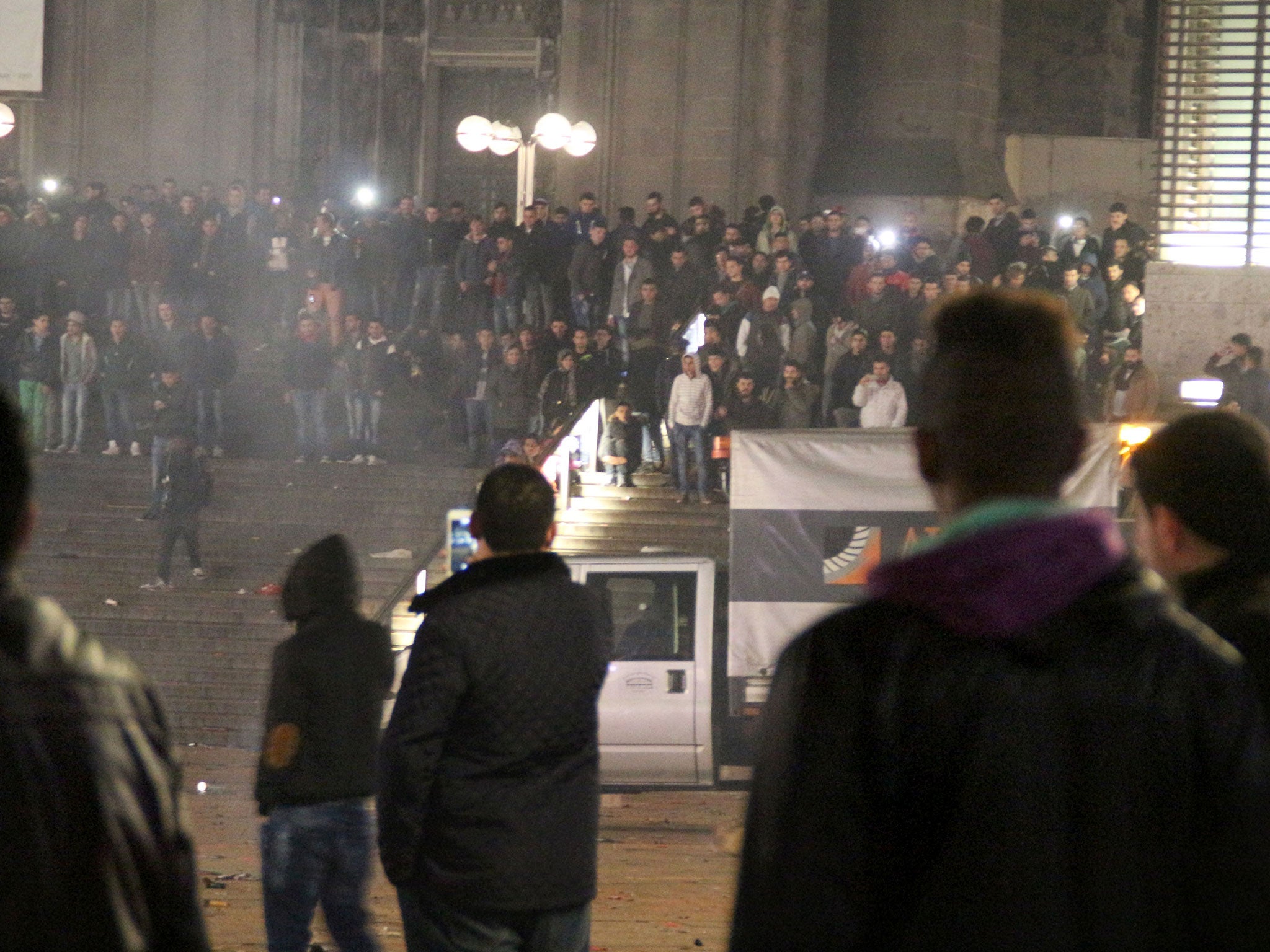 At first, there was complete silence from officials. As rumours spread on social media, police had nothing to say about allegations of mass sexual assaults and other crimes carried out on New Year's Eve in the German city of Cologne.
It was only days later that officials reported that hundreds of women were victims of assault in Cologne, Hamburg and other German cities.
But numbers that are now emerging are likely to shock a country still coming to terms with what happened in Cologne more than half a year ago. According to a leaked police document, published by Germany's Sueddeutsche Zeitung newspaper and broadcasters NDR and WDR, the previous estimates have to be dramatically revised — upward.
Authorities now think that on New Year's Eve, more than 1,200 women were sexually assaulted in various German cities, including more than 600 in Cologne and about 400 in Hamburg.
More than 2,000 men were allegedly involved, and 120 suspects — many of them foreign nationals — have been identified.
Only four have been convicted, but more trials are underway.
On Thursday, a court in Cologne sentenced two men in the New Year's Eve assaults. Hussein A., a 21-year-old Iraqi, and Hassan T., a 26-year-old Algerian, were handed suspended one-year sentences. Both arrived in Germany in the past two years, a court spokesman said. He declined to specify whether the two had sought asylum.
Officials have linked the sexual assaults to the influx of refugees. "There is a connection between the emergence of this phenomenon and the rapid migration in 2015," Holger Münch, president of the German Federal Crime Police Office, told Sueddeutsche Zeitung.
He also predicted that many of the New Year's Eve perpetrators will never be convicted. "We have to presume that many of those crimes will never be fully investigated." Germany has relatively low CCTV coverage, which makes it more difficult for investigators to identify suspects.
Although it is not expected that significantly more CCTV cameras will be installed in the foreseeable future, other measures have been taken. Germany's Parliament passed a stricter sexual-assault law last week that will make it easier for courts to sentence those who facilitate or are involved in assaults.
Lawmakers were facing intense pressure to pass such a law, particularly in the wake of the Cologne assaults. Most of the perpetrators in that city stand accused of groping and facilitating sex assaults as part of a group — accusations that were difficult to prosecute.
The stricter law is also supposed to make it easier for refugees to be deported if they are convicted in sex-assault cases — an aspect of the new law that activists and advocates for refugees have harshly criticized.
Halina Wawzyniak, a lawmaker from the Left Party, told The Washington Post last week that immigration issues and sexual-assault cases should not be linked, as refugees could end up facing a "double punishment" by being deported. "The debate used to be about 'no means no' — now all that is being talked about in social networks are foreigners again," she said.
Copyright: Washington Post
Join our commenting forum
Join thought-provoking conversations, follow other Independent readers and see their replies