Cologne: Three out of 58 men arrested over mass sex attack on New Year's Eve were refugees from Syria or Iraq
Majority of suspects are of Algerian, Tunisian or Moroccan descent and none had recently arrived in Germany, police have reportedly said
Caroline Mortimer
Monday 15 February 2016 01:24 Comments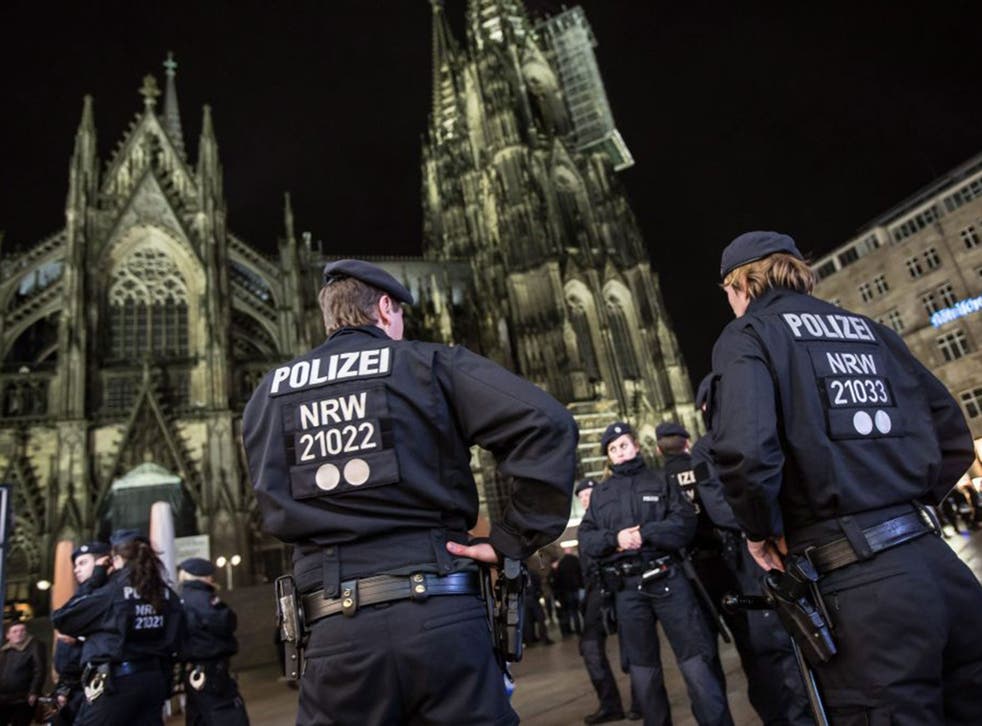 Three of the 58 suspects arrested in connection with the mass sex attack on women in Cologne on New Year's Eve were refugees from Iraq or Syria.
Refugees have been widely targetted following more than 1,000 reports of theft, sex assault and rape of women at Cologne's central train station - leading to a hardening of attitudes towards Chancellor Angela Merkel's open door policy.
On Sunday, it emerged that of those arrested only two had recently arrived from Syria and one from Iraq.
The majority of the suspects were of Algerian (25 people), Tunisian (3) or Moroccan (21) origin and three were German citizens, according to Cologne public prosecutor Ulrich Bremer.
Speaking to German newspaper Die Welt, he said that of 1,054 complaints received, 600 were connected to theft rather than a sexual offence.
On Monday, Mr Bremer dismissed how his remarks had been reported, saying that the overwhelming majority of those arrested "fall into the general category of refugees".
He said some had entered Germany saying they wanted to apply for asylum while others have formally filed an application.
Germany reacts to Cologne New Year's Eve attacks

Show all 13
A refugee is commonly understood to mean either an individual who has been granted asylum or someone who has fled a conflict zone.
In January, the German government backed plans to include three north African states - Algeria, Morocco and Tunisia - on a list of 2safe countries of origin", meaning people form those nations would be highly unlikely to be granted asylum.
Cologne's newly installed police chief Jurgen Mathies said the technique of hemming women in and cutting them off from their friends did appear to have come from countries where "they might be familiar with this behaviour".
He said he had never seen it in Germany before.
NYE celebrations in Cologne
He said there was no evidence the attacks were premeditated and believes it was "transmitted through social networks".
"A few people did in fact say, 'hey, we're going to Cologne, there's going to be a big party'", he explained.
A total of 1,075 criminal complaints have been filed, including 467 alleging crimes of a sexual nature ranging from insults to rape.
Since the attacks, German far-right groups have capitalised on increased feelings of mistrust towards refugees with Pegida using the attacks to stage mass anti-immigration marches through Europe.
The increased animosity has forced Ms Merkel to scale back her welcome towards refugees - in late January she agreed a deal with her coalition partners to speed up deportations of failed asylum seekers and restrict family reunions for people granted partial protection.
It comes as the police reported 22 cases of sexual assault at the Cologne carnival - including a Belgian TV reporter who was groped live on air by man who appeared to be of European descent.
Register for free to continue reading
Registration is a free and easy way to support our truly independent journalism
By registering, you will also enjoy limited access to Premium articles, exclusive newsletters, commenting, and virtual events with our leading journalists
Already have an account? sign in
Join our new commenting forum
Join thought-provoking conversations, follow other Independent readers and see their replies