Cologne police ordered to remove word 'rape' from reports into New Year's Eve sexual assaults amid cover-up claims
Accusations add to claims of political cover-up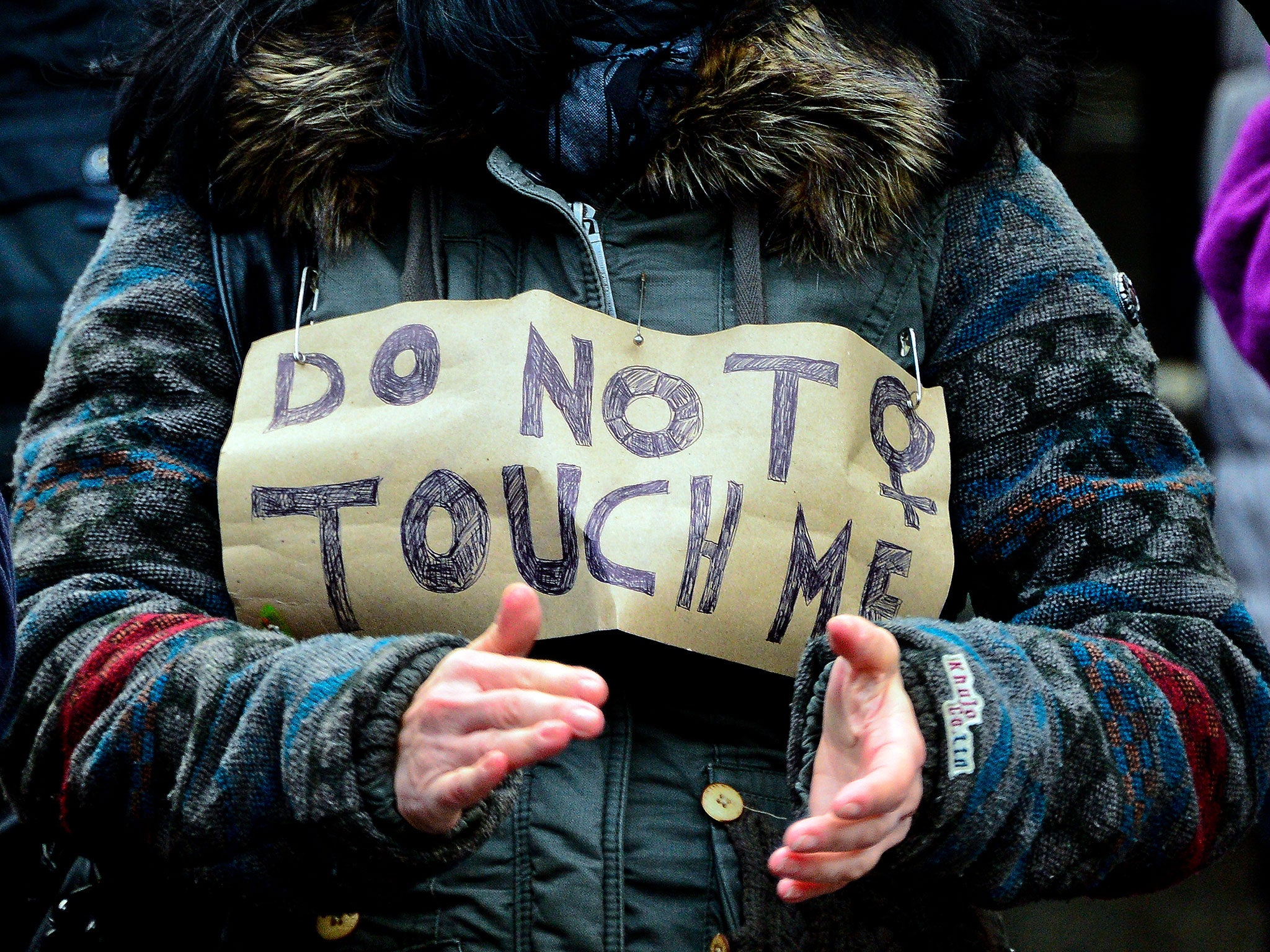 Police investigating the mass sexual assaults in Cologne on New Year's Eve claim they were ordered to remove the word "rape" from their initial report.
Local officers had produced an internal "important event" memo entitled "rape, sexual harassment, thefts, committed by a large group of foreign people" – the first indication of the scale of the incident which would go on to make headlines around the world.
According to Cologne newspaper Express, officers received a phone call from the state police control centre ordering them to take down the report "or otherwise delete the phrase 'Vergewaltigung'" – "rape".
A senior Cologne police officer told Express he was informed of the order by a colleague who took the call, and that state police understood it to be "the wish of the state interior ministry".
The allegation of a political cover-up puts serious pressure on North Rhine-Westphalia interior minister Ralf Jäger, in a scandal which has already seen Cologne police chief Wolfgang Albers forced into early retirement.
Express published a letter it had received from a high-ranking Cologne policeman, named as Joachim H, who was on duty on New Year's Day and described his colleague receiving the order.
Germany reacts to Cologne New Year's Eve attacks
Show all 13
Police ultimately refused the request, leaving the word "rape" in their report, and the news would eventually reach the wider world.
According to German media reports, opposition politicians in NRW state are calling for Mr Jäger to be sacked.
The interior minister was due to address an interior policy committee meeting on Thursday, and his spokesman said he would answer questions on the new reports then.
He denied a cover-up, but confirmed "professional discussions" had taken place between state controllers and Cologne police over the "classification" of the New Year's Eve assaults.
Mr Jäger's spokesman told the Westdeutsche Allgemeine Zeitung: "It is not true that the rapes on New Year's Eve in Cologne were supposed to be kept quiet."
Join our commenting forum
Join thought-provoking conversations, follow other Independent readers and see their replies