Concordia's invisible US owner branded 'a disgrace'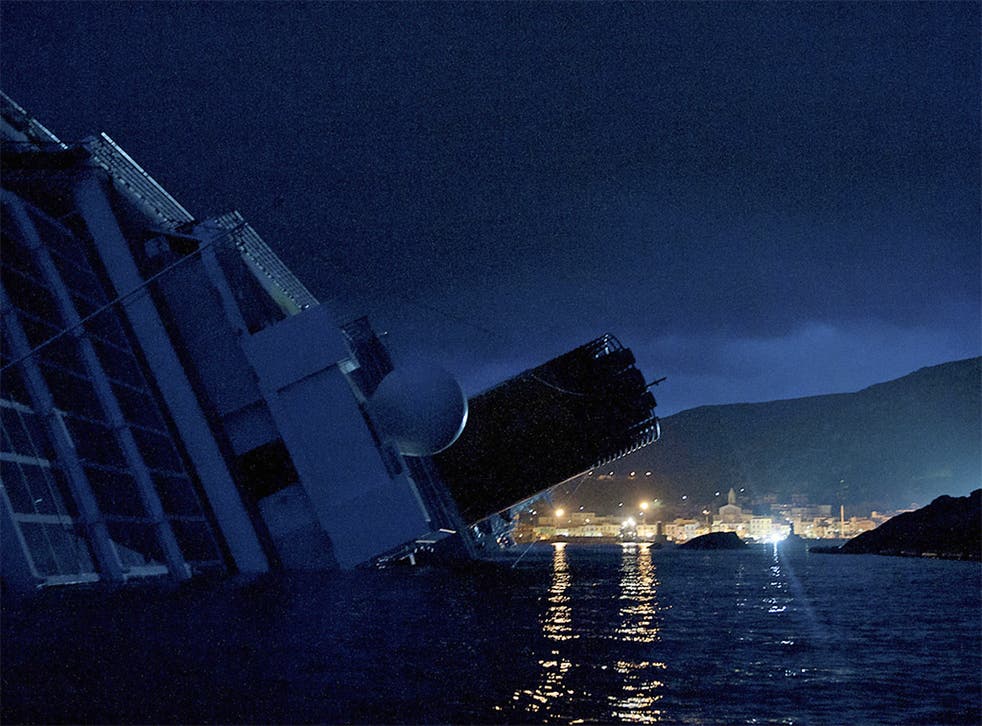 The US owner of the passenger liner wrecked off the Italian coast 12 days ago with the loss of up to 32 lives was accused last night of failing to take responsibility for the tragedy, as prosecutors shone a light on failed safety procedures.
Angry consumer groups are demanding to know why Micky Arison, the billionaire head of Costa Cruise's Miami-based parent company, Carnival Corporation, has failed to make an appearance on the island of Giglio, where passengers' bodies are still being dragged out of the wrecked Costa Concordia.
Kendall Carver, president of the US-based International Cruise Victims group, said: "The response, or lack of it, by Carnival is disgraceful. This is a PR disaster for the company."
Meanwhile, yesterday, the La Repubblica newspaper, commenting on Mr Arison's low profile, asked: "Who is this mysterious boss and how has he managed to remain like a ghost since the tragedy?" One US lawyer specialising in maritime law, Jim Walker of Walker and O'Neill Partners, said on his blog that Carnival executives "were close behind the disgraced captain Francesco Schettino in trying to ruin their reputations".
He added: "Arison admittedly expressed his condolences from the comfort of his 200ft luxury yacht in the Miami area. But carefully crafted corporate PR statements go only so far.
"He failed to appear at the scene. How hard is it to hop in a Gulfstream jet and fly to Rome and then head over to the island of Giglio? In Miami, we hear snickering that as the Costa Concordia sits on its side with dead passengers still trapped inside, some of the Carnival executives have been seen gallivanting around town at black-tie gala parties and even Miami Heat professional basketball games."
Beniamino Deidda, the state prosecutor of Tuscany, the coast of which would be devastated should the Concordia's 2,400 tonnes of fuel oil leak out, also launched a fierce attack on the owners of the liner that crashed after its captain made a showboating manoeuvre close to shore. "Who chose the captain?" he asked. "We need to turn our attention to the decision made higher up by the employer, ie the shipping company."
Italy's Codacons consumer group is launching a class-action suit over the disaster. A spokesman said last night: "We are launching the action against both Costa and Carnival of Miami. We consider them both responsible."
A spokesman for Costa Cruises said the firm would not comment while prosecutors investigated. Carnival said: "Micky Arison and the management team of Carnival Corporation have been in continuous contact with the Costa executive team in Italy."
Register for free to continue reading
Registration is a free and easy way to support our truly independent journalism
By registering, you will also enjoy limited access to Premium articles, exclusive newsletters, commenting, and virtual events with our leading journalists
Already have an account? sign in
Register for free to continue reading
Registration is a free and easy way to support our truly independent journalism
By registering, you will also enjoy limited access to Premium articles, exclusive newsletters, commenting, and virtual events with our leading journalists
Already have an account? sign in
Join our new commenting forum
Join thought-provoking conversations, follow other Independent readers and see their replies