More women looking to become 'consecrated virgins', Vatican says
There has been 'rapid' growth in interest in taking vows of lifelong celibacy, Catholic Church says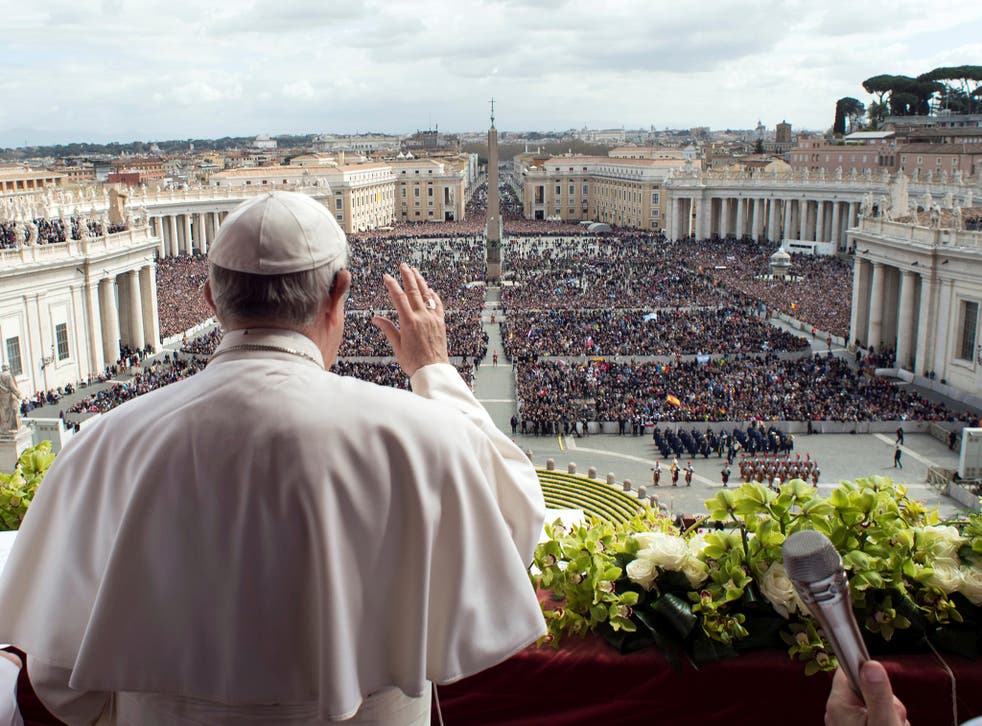 An increasing number Catholic women are taking life-long chastity vows in order to "dedicate themselves" to God, according to the Vatican.
The Holy See has issued new guidance on consecrated virginity in response to growing interest across the world in the little-known spiritual "vocation".
Consecrated virgins are unmarried women who pledge to remain celibate for their entire lives, eschewing romantic or sexual relationships to devote themselves exclusively to being mystical "brides of Christ".
Unlike nuns, they take on no role within the church. Instead of joining a religious order, they continue to live in their own homes and work in conventional jobs.
There are thought to be up to 5,000 consecrated virgins across the world, including an estimated 200 in the UK.
While rare and little-known even within the church, the lifestyle is considered to be Christianity's oldest form of total devotion to God, with roots in ancient Rome.
During the Middle Ages, the practice all but disappeared following the emergence of communal forms of consecration, such as convents.
But in the 1960s the Vatican revived the ancient Order of Virgins, which reintroduced the concept of women being betrothed to God while living alone or with families rather than in religious communities.
The Vatican this week issued guidance on consecrated virginity in response to requests from bishops, who it said had reported "rapidly" growing interest among women in their congregations.
"Since this form of consecrated life was reintroduced in the church, there has been a real revival of the Ordo virginum [Order of Virgins]," said Archsbishop Jose Rodríguez Carballo, secretary of the Congregation for Institutes of Consecrated Life and Societies of Apostolic Life.
"The phenomenon appears to be very significant, not only for the number of women involved, but also for its diffusion throughout all continents, in many countries and Dioceses and in very diverse geographic areas and cultural contexts."
The Vatican's guidance states that women can only be admitted to consecration by a diocesan bishop and must "follow Christ [and] embrace his chaste, poor and obedient way of life".
Consecrated women must "dedicate themselves to prayer, penance, the works of mercy and the apostolate," it adds.
World's most popular religions

Show all 7
Last year three women committed to lifelong chastity at a consecration ceremony at Detroit's Cathedral of the Most Blessed Sacrament.
"I felt like it was an opportunity to take my relationship with Christ one step further," said one of them, Theresa Jordan, 40,
Another, 42-year-old Karen Ervin, told the Detroit Free Press: "The focus is on how to be in the world, but not be of it, and this understanding of your role as a bride of Christ, and reflecting your love of Jesus to the world."
Judith Stegman, president of the United States Association of Consecrated Virgins, said awareness of the "misunderstood" lifestyle was growing.
"Clearly, as it becomes known more and more, there's been a continual increase in women who are interested in the vocation, asking about it and becoming consecrated, especially as various bishops become more aware of it and encourage it in their dioceses," she said.
Register for free to continue reading
Registration is a free and easy way to support our truly independent journalism
By registering, you will also enjoy limited access to Premium articles, exclusive newsletters, commenting, and virtual events with our leading journalists
Already have an account? sign in
Register for free to continue reading
Registration is a free and easy way to support our truly independent journalism
By registering, you will also enjoy limited access to Premium articles, exclusive newsletters, commenting, and virtual events with our leading journalists
Already have an account? sign in
Join our new commenting forum
Join thought-provoking conversations, follow other Independent readers and see their replies