Coronavirus: Belarus president claims sport is 'best anti-virus remedy' in latest bizarre comments about virus
'There are no viruses here ... this is a fridge,' Alexander Lukashenko says as he plays ice hockey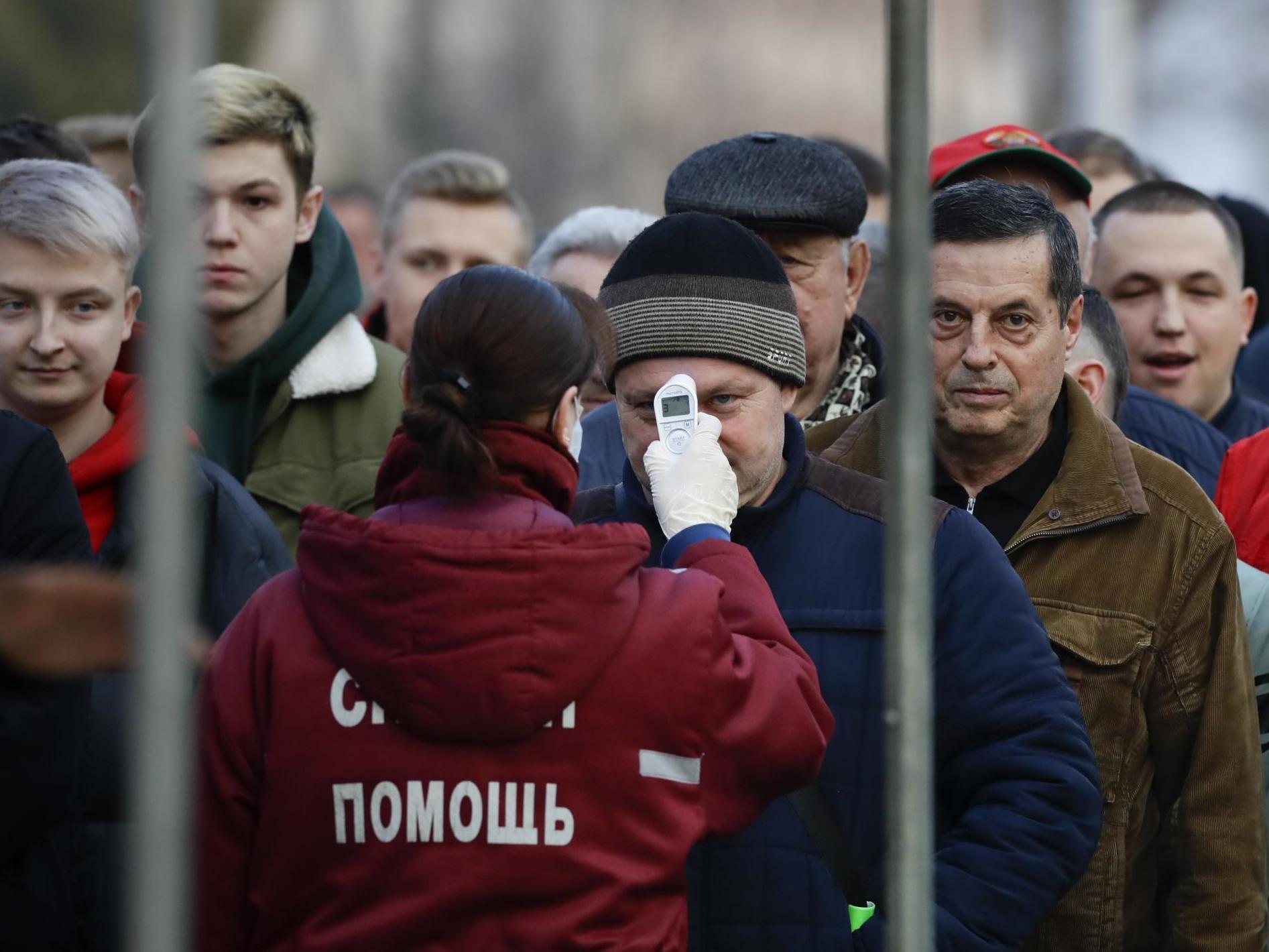 As the rest of the world brings in social distancing measures to slow the spread of the coronavirus, Belarus's president has claimed sport is the "best anti-virus remedy".
Alexander Lukashenko has refused to implement a lockdown in his country and said countries enforcing tough measures have fallen victim to "frenzy and psychosis".
As he took part in an ice hockey match on Sunday, Mr Lukashenko told a reporter it was "better to die standing on your feet than to live on your knees," according to Sky News.
Asked if anything would stop him playing ice hockey, Mr Lukashenko said: "It is possible, but why? I don't understand. There are no viruses here.
"Did you see any of them flying around? I don't see them too. This is a fridge."
Meanwhile, the country's football matches have continued as normal, though some spectators had their temperatures checked on entry.
He also said daily shots of vodka would "poison" Covid-19, but cautioned against drinking at work.
"I don't drink but recently I've been saying that people should not only wash their hands with vodka but also poison the virus with it," he said, according to The Times.
"You should drink the equivalent of 40-50ml of rectified spirit daily. But not at work."
Mr Lukashenko advised repeated visits to the sauna, or banya, followed by up to 100ml of vodka.
"Go to the banya. Two or three times a week will do you good," he said.
"When you come out of the sauna, not only wash your hands, but also your insides with 100 millilitres [of vodka]."
In another speech earlier this month, Mr Lukashenko told ministers people would be healed if they worked on tractors.
"There shouldn't be any panic. You just have to work, especially now, in a village," he said. "Tractors will cure everyone. The field heals everyone."
Coronavirus culture from rooftops, windows and balconies
Show all 15
Fewer than 100 coronavirus cases and no deaths have been reported in the former Soviet state of 9.5 million people.
Join our commenting forum
Join thought-provoking conversations, follow other Independent readers and see their replies