How Greece managed to flatten the curve
Early lockdown and more intensive care beds have helped avoid a crisis – but concerns remain for the country's refugee population, Katy Fallon reports from Athens
Wednesday 08 April 2020 14:25 BST
Comments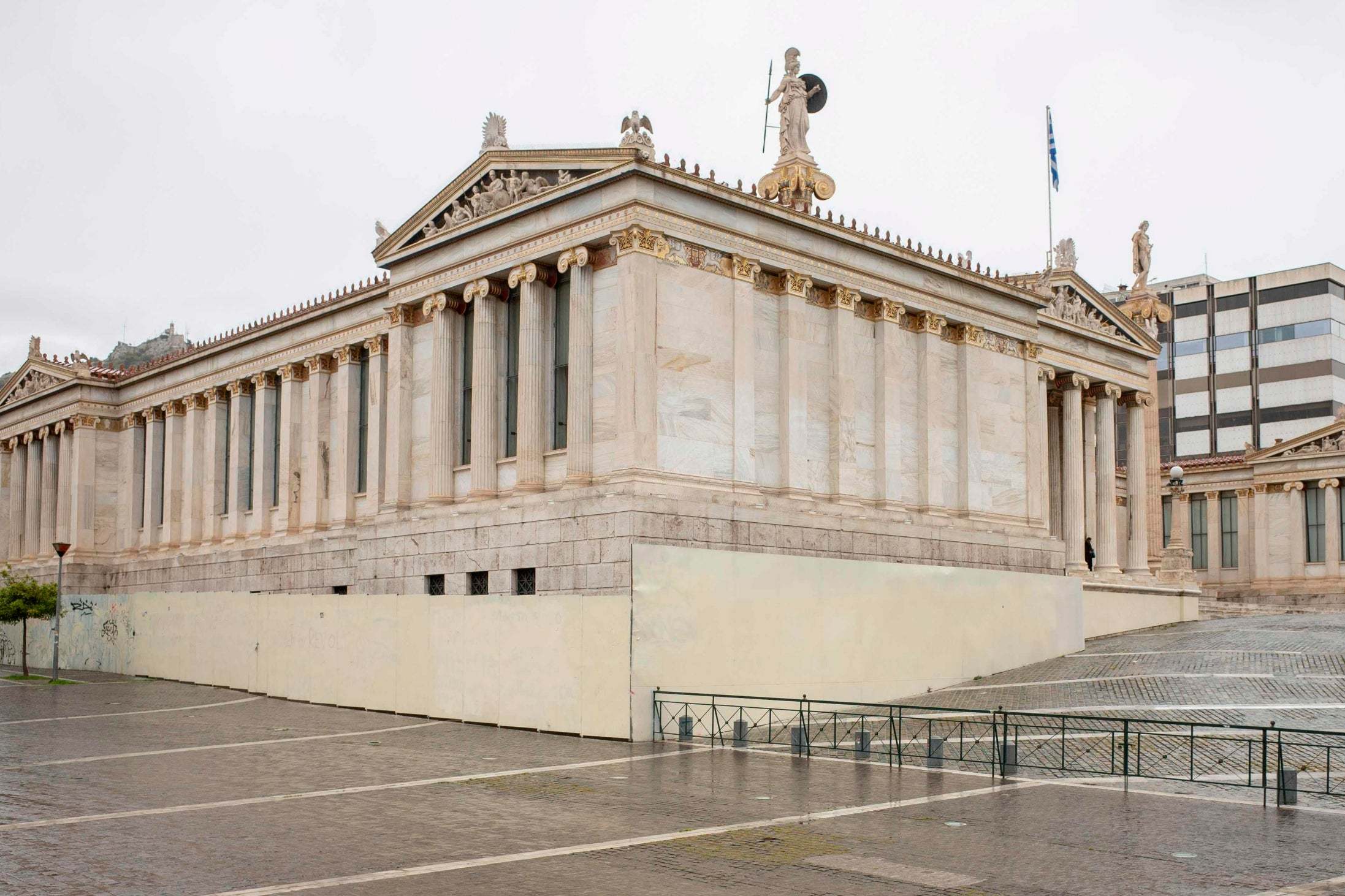 Athens is remarkably quiet; at junctions where cars regularly run red lights it is now possible to cross without fear of being run over. The narrow streets around the historic Parthenon, once packed with tourists, are now the sole domain of dog walkers and runners.
Greece imposed a full lockdown on 23 March, much earlier than many of its European neighbours, having closed bars and restaurants a week earlier. As a result the country has not seen the same levels of coronavirus as has been recorded in Italy, France and Spain, with 81 deaths and just over 1,800 cases. By comparison, Italy has suffered 17,127 deaths and 135,586 cases.
Supermarkets have introduced crowd-control measures, where everyone must take a numbered pass upon entering to ensure that there is only one person per every 15 square metres. Everyone leaving their home must also carry a form detailing their reason to be out and their ID. Regular police patrols monitor citizen's movements and hand out fines of €150 (£130) to those found to be flouting the regulations.
The fragility of the country's healthcare system has seemingly been a driving force behind preventative measures.
"The key was that there was a very quick response because the government feared that the healthcare system wouldn't cope because of the previous crisis and the cuts, and what this has meant for hospitals," said Stella Ladi an assistant professor at Queen Mary University of London and Panteion University, Athens. She told The Independent: "The example of Italy was also important; it's often seen not only as a neighbour but as a mirror country for Greece. Seeing the images from Italy and what was happening there pushed both the government and people to take it seriously."
At the beginning of March, the country had 565 intensive care unit beds for a population of nearly 11 million. The urgent need to increase capacity led to the requisitioning of spaces in private hospitals, as well as the creation of new intensive care unit beds in public hospitals. So far this has almost doubled the country's ICU capacity to 910 beds, with the intention to continue to create or requisition more beds and medical equipment if necessary.
Gkikas Magiorkinis, an assistant professor hygiene and epidemiology at the National and Kapodistrian University of Athens, said: "In Greece our decisions to close down the major sources of super-spreading such as schools, conferences and other major people gatherings were taken much earlier in the epidemic course." The result, he said, is that the country has been more effective at containing the spread.
There were, however, initial teething problems. The closures of the bars and cafes on 13 March were followed by a weekend of glorious sunshine. As seen in the UK, photos showed busy beaches and a packed promenade in the city of Thessaloniki in northern Greece. In response, prime minister Kyriakos Mitsotakis ordered that the beaches and ski resorts be closed too. "The situation is serious and requires responsibility by everyone," he said in a statement.
Ferry travel to any of the Greek Aegean islands has now been restricted to residents-only in an attempt to protect the healthcare systems and ageing populations on many of the islands.
"This Easter will be different," said Nikos Hardalias from the Ministry for Civil Protection, "we will not go to our villages, we will not roast lamb on a spit, and we will not go to church." There have been tensions with the Greek Orthodox Church who initially refused to stop the Holy Communion and issued a statement saying that the virus could not be transmitted this way. They have since stopped church services but churches remain open for individual prayer.
Norma Simos, a resident of the town of Perama in northern Greece told The Independent that people had been largely staying at home where she lived.
"The streets are pretty well deserted here. Someone commented that it's a surprise Greeks have been so disciplined but really it's not. When you say hello in Greek you say 'health', when you say goodbye you say 'health', our general benediction in conversation is health.
"I also think Greece has proven its resilience over the last few years, a skill inherited from the previous generations who survived against huge odds through the war, oppression and starvation."
She added that everyone was finding a way to get by. "Even our local pharmacist has installed this cute little window in his glass door to avoid contact."
But while Greece has seemingly managed to contain the spread, concern remains for the refugee population in the country: two refugee camps on the mainland have been confirmed to have Covid-19 cases and have both been placed in quarantine measures for two weeks.
On the island of Lesvos, the infamous Moria refugee camp has around 20,000 people living in a space designed for just under 3,000. Medical charity Doctors Without Borders have repeatedly called for urgent decongestion. Migrants detained in the pre-removal centre in Moria have been on hunger strike since 5 April over fears for what would happen to them in an outbreak in the camp, which has notoriously bad living conditions and limited access to running water.
For now, however, the lower death rate in Greece could mean a more positive outlook than many of its close neighbours such as Italy; but the heavy police presence on the capital's streets suggests an ongoing anxiety for a fragile healthcare system, which could quickly buckle under pressure.
The impending Easter weekend will be a historic test for the ability of all Greeks who normally embrace large family gatherings at this time of year to "menoume spiti" (stay at home) and continue to flatten the curve.
Join our commenting forum
Join thought-provoking conversations, follow other Independent readers and see their replies