Coronavirus: Italy reports fewer than 100 new Covid-19 deaths for first time in 10 weeks
Civil Protection Agency also reports smallest daily increase in new cases since 2 March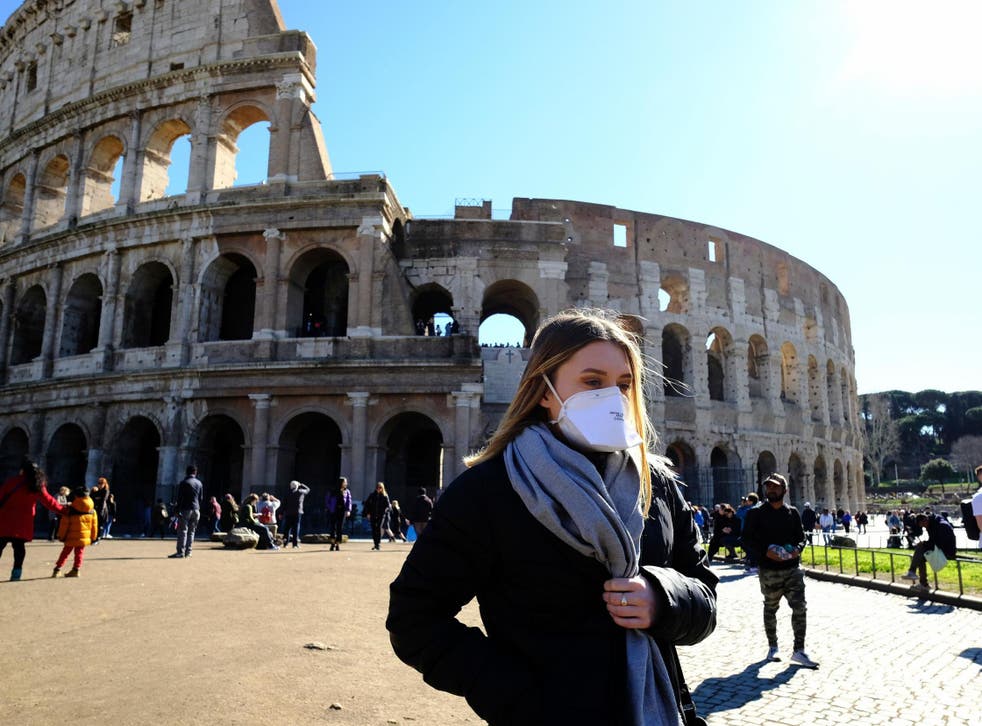 Italy has reported fewer than 100 new coronavirus deaths for the time in 10 weeks.
Fatalities climbed by 99 on Monday, the Civil Protection Agency said, in what is the first sub-100 daily total since 9 March – the day before Italy's nationwide lockdown began.
It followed 145 reported deaths on Sunday, bucking a long-term trend which has seen fatalities fall on Sundays only to rise again the following day.
The country also identified the smallest number of new cases since 2 March, with 451 more people testing positive.
Italy was the first European country to be hit with a major outbreak of the virus, which authorities say has now claimed 32,007 lives – more than in any other country, save for the UK and United States.
It has now confirmed 225,886 cases since the start of the outbreak, the sixth highest global tally behind the UK, US, Russia, Spain, and Brazil.
There are 66,553 people registered as currently carrying the illness – a fall of nearly 3,000 from the previous day.
At the peak of the crisis in Italy, hospitals were overrun with patients, with shortages of beds and lifesaving equipment forcing medics and families into making heartbreaking decisions the likes of which one doctor told Reuters he had not seen during war.
Monday's figures maintained a long-running decline in demand for emergency treatment, with 749 people in intensive care – down from 762 on Sunday.
It came as Italians enjoyed a first day of regained freedoms amid an easing of lockdown restrictions.
These included being able to sit down at a cafe or restaurant, shop in all retail stores or attend church services, such as Mass. But Italian residents are still forbidden to travel outside their regions, except for work or other strict necessities.
In a bid to restart its tourism industry in time for summer, Italy also announced on Saturday that it would reopen its borders to EU and Schengen area travellers on 3 June, scrapping a mandatory 14-day quarantine.
Additional reporting by Reuters
Register for free to continue reading
Registration is a free and easy way to support our truly independent journalism
By registering, you will also enjoy limited access to Premium articles, exclusive newsletters, commenting, and virtual events with our leading journalists
Already have an account? sign in
Register for free to continue reading
Registration is a free and easy way to support our truly independent journalism
By registering, you will also enjoy limited access to Premium articles, exclusive newsletters, commenting, and virtual events with our leading journalists
Already have an account? sign in
Join our new commenting forum
Join thought-provoking conversations, follow other Independent readers and see their replies