Coronavirus: Man wears giant cardboard circle to enforce social distancing in Italy
Man takes extreme measures to stay away from others as country's death toll soars past 1,000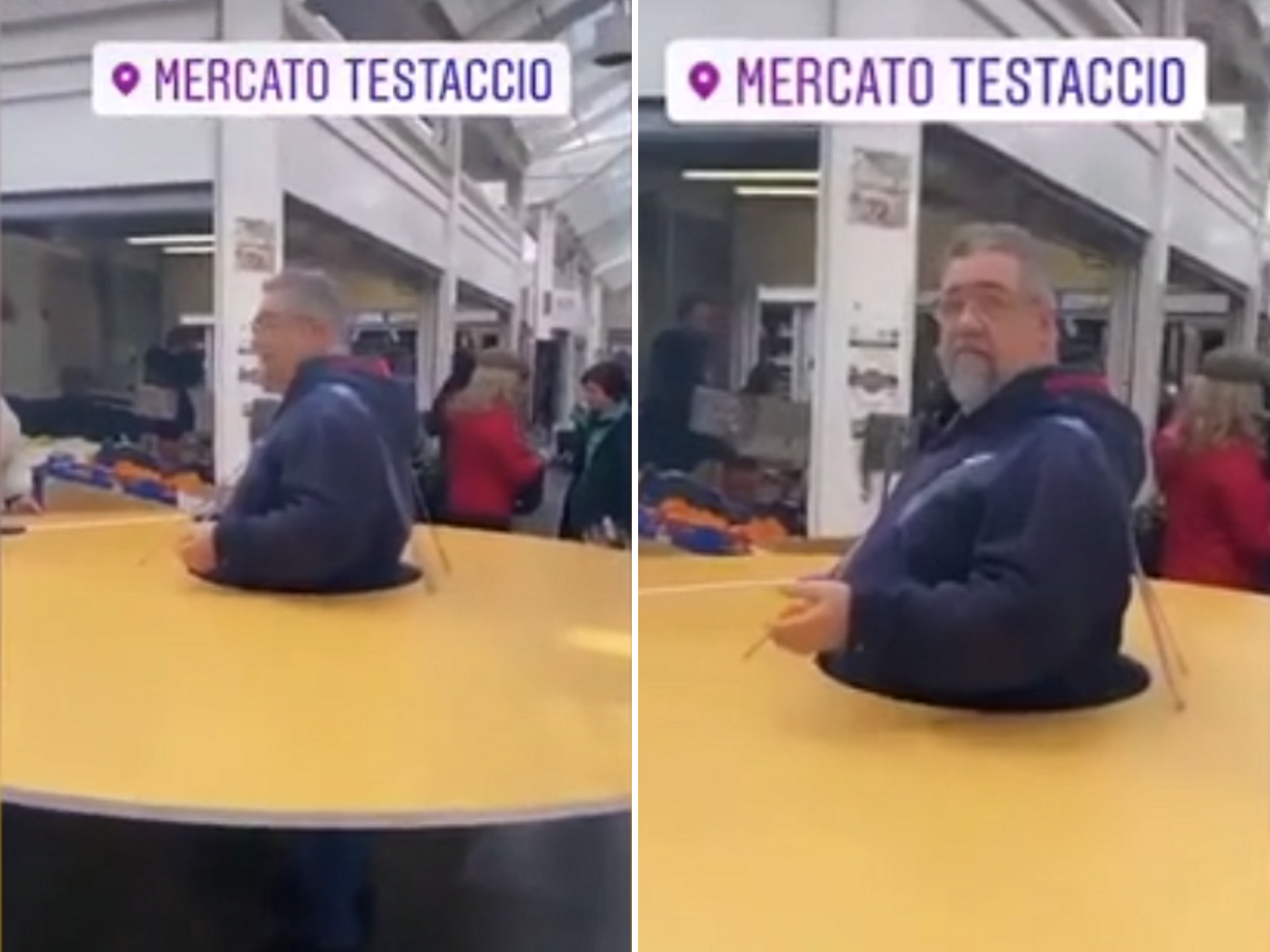 A man has been spotted wearing a giant cardboard circle around his waist in Italy in a bid to enforce social distancing amid the country's coronavirus outbreak.
In a video shared on social media, the man can be seen taking the country's strict new rules very seriously as he wanders around Testaccio market in Rome with the huge orange disc strapped to his body.
When the person filming the footage asks what the security measure is for, the man turns and replies matter-of-factly: "For coronavirus".
He also appears to be carrying a tool commonly used for picking up litter as he browses the market.
It comes after the Italian government put the entire country on lockdown on Tuesday as the nation's death toll from Covid-19 soared.
The following day, the government announced a string of tough new measures as it closed bars, restaurants and most shops apart from a select few including supermarkets, food stores, pharmacies.
Those allowed to remain open must guarantee a distance of at least one metre between customers until 25 March.
Companies have also been forced to close apart from those classed as "essential to production".
Italy's death toll from the Covid-19 outbreak has surpassed 1,000, while the total number of infections tops 15,000.
It is the second worst-hit country in the world after China, where the outbreak began.
There are now almost 135,000 cases and more than 4,900 deaths related to coronavirus across 125 countries and regions.
Join our commenting forum
Join thought-provoking conversations, follow other Independent readers and see their replies