Coronavirus: Spain 'starting to see light at end of the tunnel' as daily death toll falls for third consecutive day
Spain's prime minister cautiously optimistic as country enters fourth week of near-total lockdown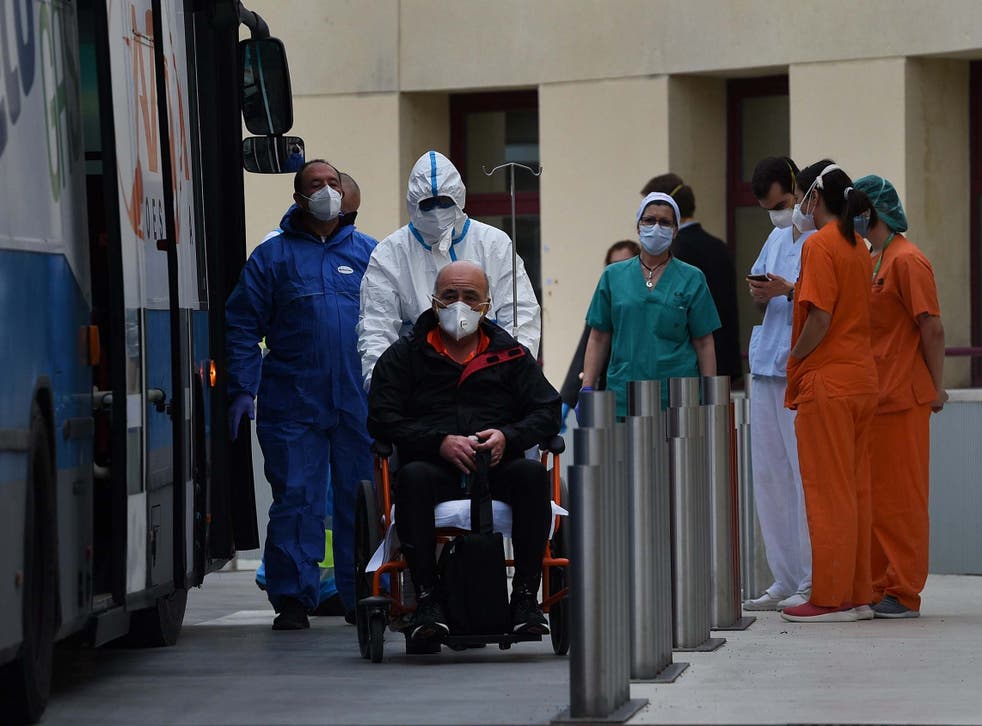 The number of people to have died from coronavirus in Spain in one day has fallen for the third day in a row, to 674, prompting the prime minister to cautiously suggest the country is passing the peak of its outbreak.
Spain, which has the second most coronavirus infections in the world, also confirmed 6,023 new cases of the deadly virus on Sunday, taking the national tally to 130,759.
This is down from an increase of 7,062 infections in the previous 24-hour period, confirming a downward trend in the rate of infection in the past week.
The Spanish government is cautiously optimistic that the outbreak is beginning to loosen its oppressive grip on the country.
Prime Minister Pedro Sanchez said on Saturday: "We are starting to see the light at the end of the tunnel."
The state of emergency lockdown has been extended until 26 April, said the prime minister, to help tackle "the greatest crisis of our lives".
But he added that some economic restrictions would be lifted after Easter. Restaurants, bars and shops will remain closed.
During a coronavirus briefing on Sunday, General Miguel Angel Villaroya, chief of defence staff, said: "Today I unite (with colleagues) to give a small message of hope. We are on the right track and we will beat it (the virus)."
Hans Kluge, the World Health Organisation's director for Europe, said in a tweet about Spain: "Careful optimism as a result of bold measures, innovative approaches and courageous decisions."
Additional reporting by agencies
Join our new commenting forum
Join thought-provoking conversations, follow other Independent readers and see their replies