Coronavirus: Russia asks all 147 million citizens to 'stay at home and not travel'
Restrictions on all non-essential retail extended from capital to entire country – but measures so far stop short of compulsory lockdown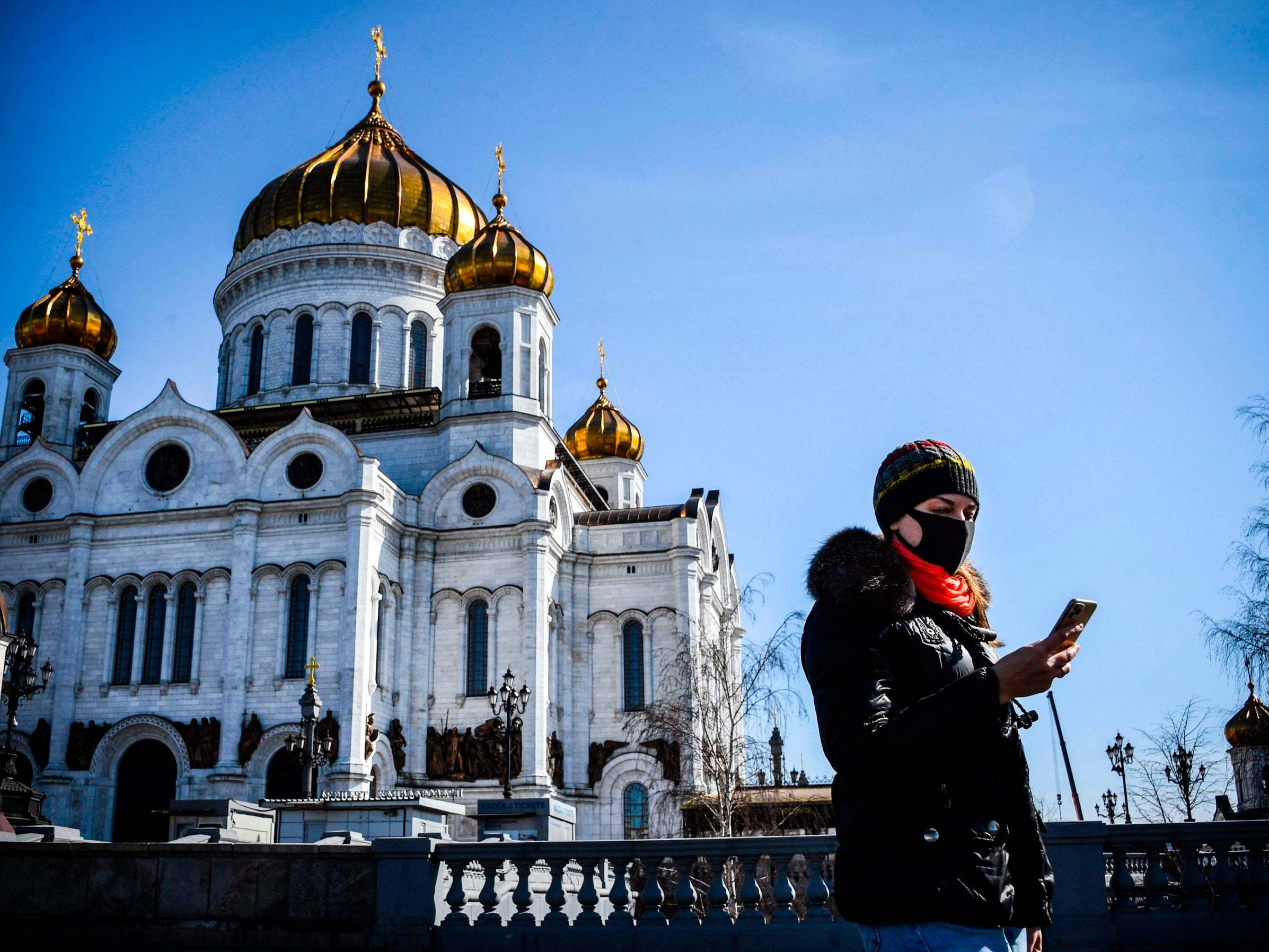 The Russian government has announced that it will introduce major restrictions to the lives of all 147 million of its citizens in response to the coronavirus pandemic.
The prime minister, Mikhail Mishustin, said on Friday that limits announced by the Moscow city government would be extended to the entire country. For all of next week – already designated "non-working" by the president, Vladimir Putin – citizens will be asked to stay at home and refrain from non-essential travel. All non-essential retail and leisure facilities will also be shuttered.
"The measures we have taken are, of course, harsh," Mr Mishustin said during a televised conference. "But I want to ask all citizens of our country to take them seriously ... Staying at home is the most important thing that any one of us can do. The restrictions are a small price to pay for life and health"
The prime minister's intervention stopped short of a compulsory lockdown, but some Russians suspect that this may be a matter of time.
On Wednesday, footage of dozens of buses of soldiers heading for the capital found its way on to social media. The Russian National Guard was later forced to deny the convoy had anything to do with the coronavirus response. "No need to panic, these are planned troop redeployments," a statement read.
Russia has so far managed to avoid the runaway growth in confirmed Covid-19 cases that has been seen across Europe and in the US. Overnight, Russia's total caseload rose by 196 to 1036, with three deaths in total. But authorities have moved a long way in the last couple of weeks: from declaring that everything was under control to implementing an increasing number of restrictions.
On Wednesday, President Putin announced a series of measures to support the crashing Russian economy, and declared the next week to be "non-working." Speaking on Friday, his spokesperson, Dmitry Peskov, refused to rule out the possibility of the measure being extended.
Join our commenting forum
Join thought-provoking conversations, follow other Independent readers and see their replies