Glimmer of hope? Spain's coronavirus deaths down for second day running
A total 809 people died in last 24 hours - but figure suggests contagion may have peaked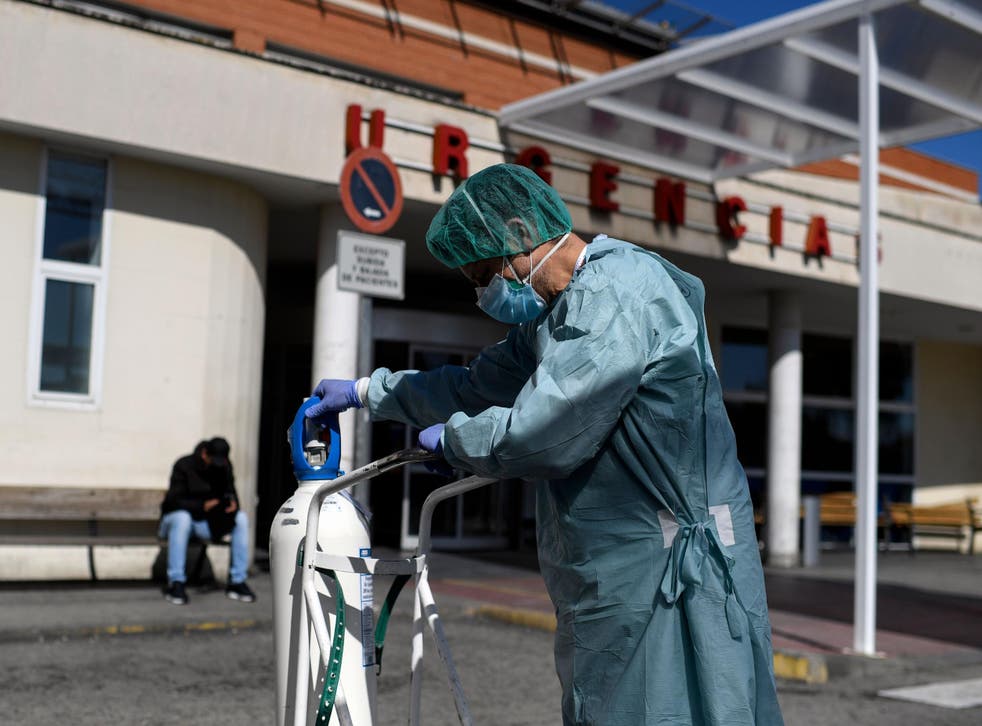 Spain's daily coronavirus death toll has fallen for the second day running, figures released on Saturday show.
A total 809 people who tested positive for Covid-19 died over the past 24 hours, down from 932 in the previous period and from 950 on Thursday, the country's health ministry revealed.
The total number of deaths caused by the virus in Spain now stands at 11,744 - the second highest in Europe after Italy.
But the slowing in the number of victims will offer a glimmer of hope to a country so battered by the infection that footage as emerged of doctors wearing binbags as protective overalls.
Prime Minister Pedro Sanchez is expected to use the figures as evidence the country's four-week lockdown is working when he requests MPs extend restrictions for another fortnight on Wednesday.
He will speak to rival party leaders this weekend to ask them to maintain the state of emergency until 26 April, ahead of a parliamentary vote on Wednesday.
Experts predict expect most opposition parties will back the move, although Mr Sanchez has faced increasing criticism from the likes of Popular Party leader Pedro Casado who have voiced anger at the government's failure to consult him on key decisions.
The right-wing politician claimed on Thursday that the PM had not called for 10 days, accusing him of "incompetence" in his handling of the pandemic.
Words at the window: Social isolation and the Coronavirus

Show all 12
Meanwhile, the rest of Europe will continue to watch the contagion in Spain – where a total 124,736 have been diagnosed with the infection – in the hope it may offer some clues as to how their own lockdowns will play out.
The UK is said to be two weeks behind its Iberian neighbour on the Covid-19 curve, meaning the peak of the virus may come shortly after Easter.
Join our new commenting forum
Join thought-provoking conversations, follow other Independent readers and see their replies