WHO says coronavirus has not become less potent after Italian doctor claims
'In terms of transmissibility, that has not changed, in terms of severity, that has not changed,' says epidemiologist Maria Van Kerkhove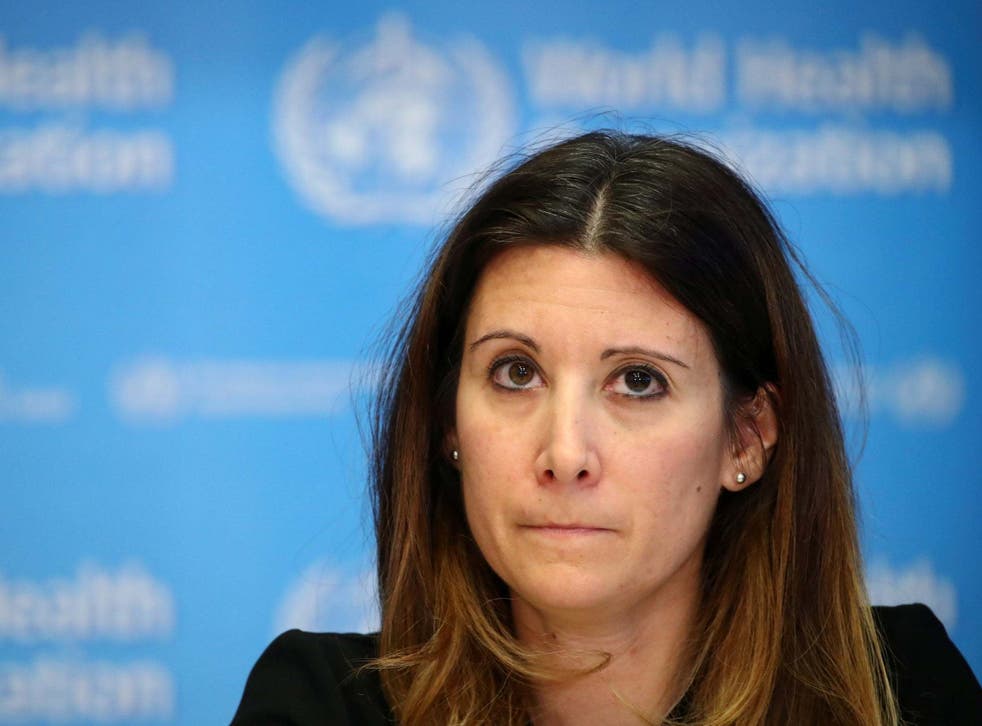 Experts from the World Health Organisation (WHO) and other scientists have warned there is no evidence to back up a claim made by a high-profile Italian doctor that the coronavirus has been losing its potency.
Professor Alberto Zangrillo, head of intensive care at Italy's San Raffaele Hospital in Lombardy, prompted the warning when he told state television the new coronavirus "clinically no longer exists".
Mr Zangrillo is well-known in Italy as the personal doctor of former prime minister Silvio Berlusconi.
His claim was refuted by WHO epidemiologist Maria Van Kerkhove and several other experts on viruses and infectious diseases, who said his comments were not supported by scientific evidence.
Ms Van Kerkhove told reporters: "In terms of transmissibility, that has not changed, in terms of severity, that has not changed."
Martin Hibberd, a professor of emerging infectious disease at the London School of Hygiene and Tropical Medicine, said major studies looking at genetic changes in the SARS-CoV-2 virus, which causes Covid-19, did not support the idea that it was weakening in any way.
He said: "With data from more than 35,000 whole virus genomes, there is currently no evidence that there is any significant difference relating to severity."
But Mr Zangrillo told Reuters "we have never said that the virus has changed, we said that the interaction between the virus and the host has definitely changed". He said his comments were backed up by a study conducted by fellow scientist Massimo Clementi.
Mr Clementi's study, which Mr Zangrillo said would be published next week, compared virus samples from Covid-19 patients at San Raffaele Hospital in March with samples from patients with the disease in May.
Mr Zangrillo said the result pointed to "an extremely significant difference between the viral load of patients admitted in March" compared to patients admitted last month.
Professor Francois Balloux, professor of Computational Systems Biology and Director of University College London (UCL) Genetics Institute, said the genetic composition of the viral population has "not changed much since it emerged".
"Viral load swab tests will vary over the course of an infection. When compared on the same day post-infection, viral load can correlate with symptom severity," he said.
"Though, viral dose might also be a function of the initial infectious dose (the number of visions that a patient got infected with). Transmission outdoors is likely to be characterised by lower infectious dose and less severe symptoms, than transmission indoors.
He added: "There is no evidence the virus has lost 'strength' at this stage. We cannot rule out that some lineages will eventually evolve towards to lower symptom severity but this cannot be taken for granted."
Dr Oscar MacLean, of the MRC-University of Glasgow Centre for Virus Research, said Mr Zangrillo's claims were not supported by anything in scientific literature about Covid-19 and "seem fairly implausible on genetic grounds".
"The vast majority of SARS-CoV-2 mutations are extremely rare, and so whilst some infections may be attenuated by certain mutations, they are highly unlikely to be coming enough to alter the nature of the virus at a national or global level," he explained.
"Making these claims on the basis of anecdotal observations from swab tests is dangerous. Whilst weakening of the virus through mutations is theoretically possible, it is not something we should expect and any claims of this nature would need to be verified in a more systematic way.
"Without significantly stronger evidence, no one should unnecessarily downplay the danger this highly virulent virus poses, and risk the ongoing society-wide response."
Register for free to continue reading
Registration is a free and easy way to support our truly independent journalism
By registering, you will also enjoy limited access to Premium articles, exclusive newsletters, commenting, and virtual events with our leading journalists
Already have an account? sign in
Register for free to continue reading
Registration is a free and easy way to support our truly independent journalism
By registering, you will also enjoy limited access to Premium articles, exclusive newsletters, commenting, and virtual events with our leading journalists
Already have an account? sign in
Join our new commenting forum
Join thought-provoking conversations, follow other Independent readers and see their replies