Costa del Sol: Bereaved mother calls for further tests on swimming pool family drowned in
'It's very rare for three people to die in the centre of a swimming pool – especially in the case of a tall, hefty man,' says lawyer
Maya Oppenheim
Women's Correspondent
Sunday 29 December 2019 16:03 Comments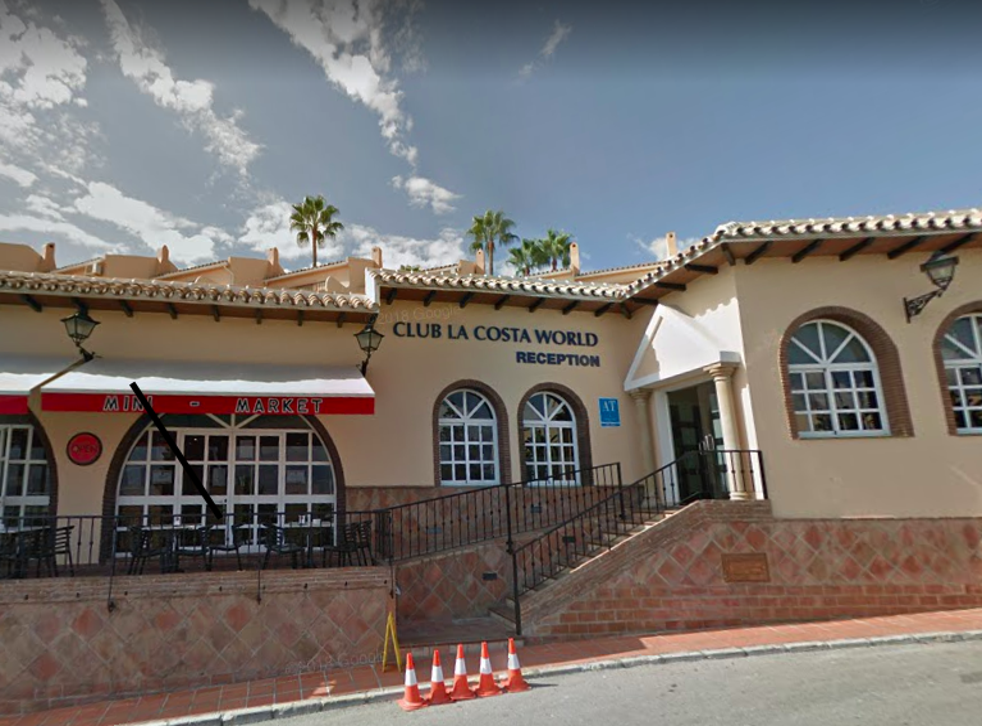 A woman whose husband and two children drowned in a swimming pool in Costa del Sol in Spain has called for the pool to be examined in further tests through her lawyer.
Olubunmi Diya's 9-year-old daughter Comfort is thought to have been struggling at the centre of the swimming pool in at Fuengirola's Club La Costa World hotel on Christmas Eve when her son Praise-Emmanuel, 16, and husband Gabriel Diya, 52, leapt in to rescue her.
The three family members fell unconscious in the water and first aiders from the resort and emergency service members were not able to resuscitate them.
Ms Diya's lawyer, Javier Toro, has said the family is "not satisfied with the interpretation of it being a simple accident".
"It's very rare for three people to die in the centre of a swimming pool – especially in the case of a tall, hefty man," he told the BBC. "Something must have happened apart from a simple error or simple accident."
World news in pictures

Show all 50
Mr Toro added: "Clearly the death of three people at the same time in a pool makes it evident that something very strange happened. It's an event that must be studied.
"We not discard the option of opening a parallel investigation through different engineers... to figure out what happened."
The family have not yet been provided with an in-depth comprehensive police report into the deaths but anticipated viewing it next week, he said.
Hotel operator CLC World Resorts and Hotels said police findings make it "clear that their exhaustive investigations have confirmed the pool was working normally and there was no malfunction of any kind", and "determine that it is a tragic accident due to the lack of expertise in swimming of the victims".
A statement said: "The Guardia Civil have carried out a full investigation which found no concerns relating to the pool in question or procedures in place, which leaves us to believe this was a tragic accident which has left everyone surrounding the incident in shock".
Ms Diya has said she is "utterly heartbroken" by losing her husband and two children and dismissed reports the victims could not swim as erroneous.
Doyin Akintokun, one of her cousins, told the BBC the family was "upside down" and "in a devastating state" after the incident.
Elizabeth Moses-Mullard, who has known Ms Diya since they were children, said: "I want her voice to be heard. I want justice for her, I want justice for her family. A family shouldn't just die like that".
Register for free to continue reading
Registration is a free and easy way to support our truly independent journalism
By registering, you will also enjoy limited access to Premium articles, exclusive newsletters, commenting, and virtual events with our leading journalists
Already have an account? sign in
Join our new commenting forum
Join thought-provoking conversations, follow other Independent readers and see their replies