Covid: Denmark to dig up millions of minks after mass graves spark controversy
After the mass cull, the Government admitted that there was no legal basis for the actions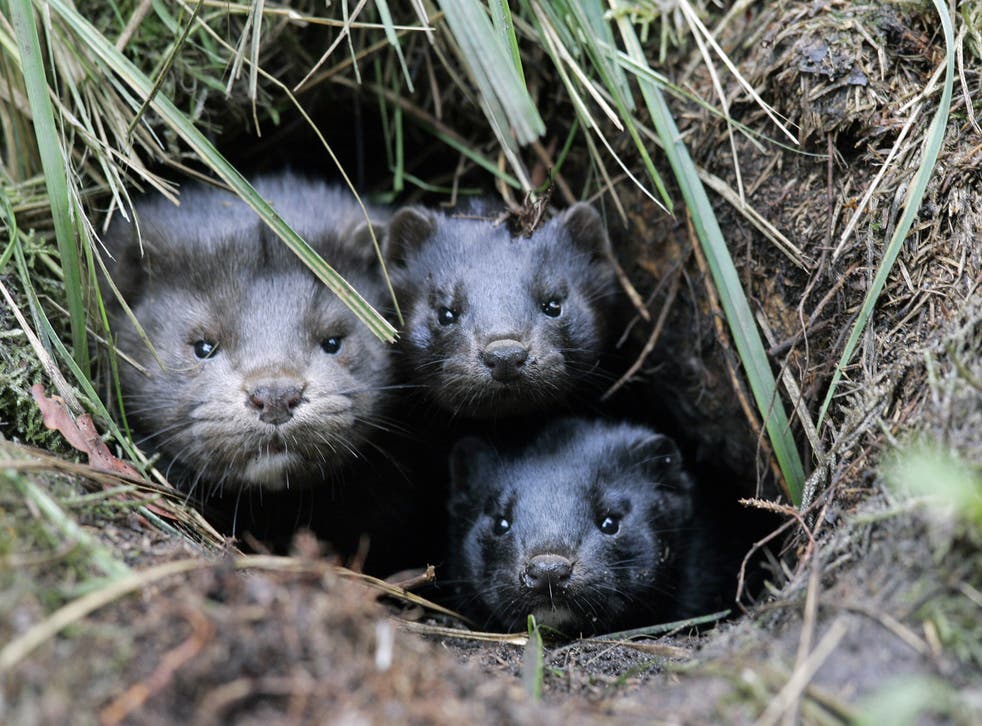 Four million mink will be dug up from burial sites in Denmark after the Government killed them following confirmation that they carried a form of the Covid-19 virus.  
After the dead animals are exhumed, they will be incinerated in May.
The two burial sites, which contain the animals, are by a bathing lake and by a source of drinking water. Residents have raised concerns around the potential contamination from the nitrogen and phosphorus gases produced by their decay, which have caused some of the animals to resurface.  
The ministry of food and agriculture said in a statement on Sunday that the government had gained support in parliament to dig up the mink next year.
"Once the mink are no longer contaminated with Covid-19, they will be transported to an incineration facility, where they'll be burned as commercial waste," the ministry said.
The animals were killed following a confirmation that they carried a new strain of the virus which could be spread to humans, threatening public health and potentially impeding on the success of the upcoming coronavirus vaccine.
Mink would harbour the virus, which they would originally catch from humans, and then pass them back into the population.
After the mass cull, the Government admitted that there was no legal basis for these actions, with the legislation not being put in place to legislate the killing of 15 million mink.
"Even if we were in a rush, it should have been completely clear to us that new legislation was required, and it was not. I apologise for that," Prime Minister Mette Frederiksen told parliament on 10 November.
Register for free to continue reading
Registration is a free and easy way to support our truly independent journalism
By registering, you will also enjoy limited access to Premium articles, exclusive newsletters, commenting, and virtual events with our leading journalists
Already have an account? sign in
Register for free to continue reading
Registration is a free and easy way to support our truly independent journalism
By registering, you will also enjoy limited access to Premium articles, exclusive newsletters, commenting, and virtual events with our leading journalists
Already have an account? sign in
Join our new commenting forum
Join thought-provoking conversations, follow other Independent readers and see their replies