France reverses stance on Oxford Covid jab which Macron labelled 'quasi-ineffective'
France earlier said the Oxford-AstraZeneca jab could only be used by people under 65 and without underlying health conditions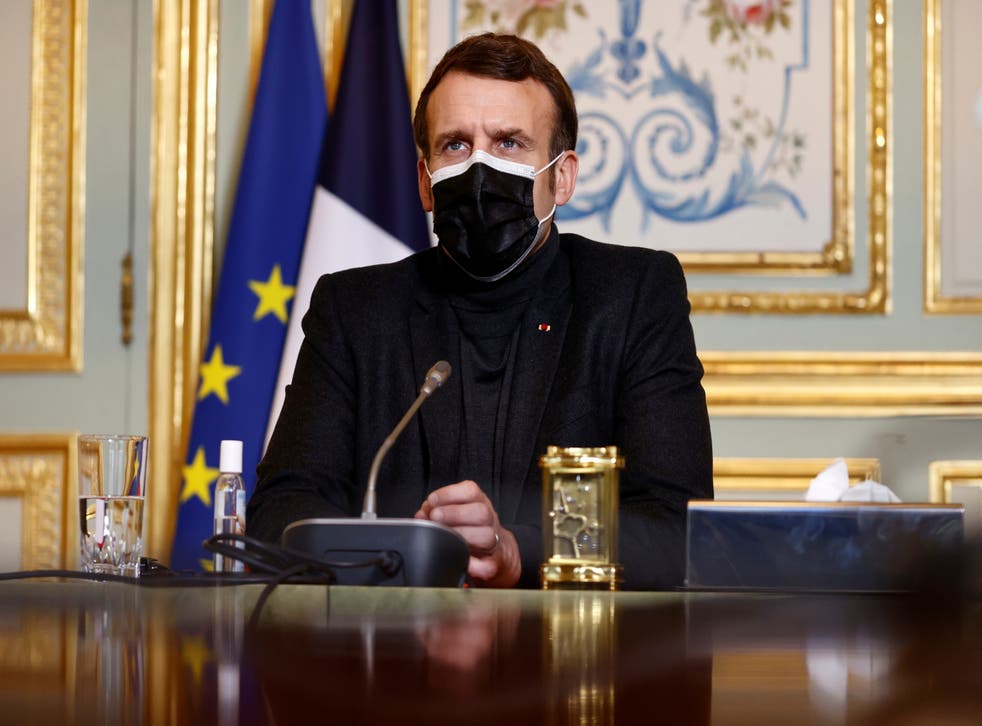 France has finally approved usage of the Oxford-AstraZeneca vaccine for its elderly population and those with pre-existing conditions, a significant reversal from its earlier stance.
In January, French president Emmanuel Macron claimed that the Oxford-AstraZeneca vaccine was "quasi-ineffective" for over-65s, hours before it was approved by regulators for use on all adults in the EU.
French health minister Olivier Véran announced the government's new position in an interview with France TV on Monday, stating that a panel of experts advising the French government had declared it to be effective for everyone. 
"The Haute Autorité de Santé now considers as of today that all three vaccines that we have in France have a remarkable efficacy to protect people against the risk of severe forms of Covid-19," said the minister.
"As a result, I can announce that from now on people aged 50 and above who have co-morbidities such as diabetes, high blood pressure or a history of cancer can be vaccinated with AstraZeneca, including those aged 65 to 74."
Mr Véran however said that those aged 74 and above will be administered Pfizer or Moderna jabs.
The country earlier cited a lack of data in its refusal to approve the Oxford-AstraZeneca vaccine for the elderly and vulnerable populations.
France isn't the only country to raise concerns over the vaccine in Europe, as several other countries have limited its use for the population over 65, including Germany, Italy and Spain.
The concerns arose from the smaller sample size of people aged over 65 included in trials of the Oxford-AstraZeneca jab when compared to those of Pfizer and Moderna. However, the UK and the European Medicines Agency backed the jabs anyway, and they are now widely in use around the world. 
The age restrictions have slowed down the vaccination drive in France, with over 75 per cent of the Oxford-AstraZeneca doses it has received still in storage. So far, France has administered just 273,000 Oxford-AstraZeneca doses out of 1.7 million received by the end of February, according to health ministry figures. 
The new decision is expected to pick up the speed of inoculations across the country.
Join our new commenting forum
Join thought-provoking conversations, follow other Independent readers and see their replies