EU says halt flights to countries with new Covid variant
Several nations have imposed travel bans on South Africa where variant was identified
Friday 26 November 2021 15:51 Comments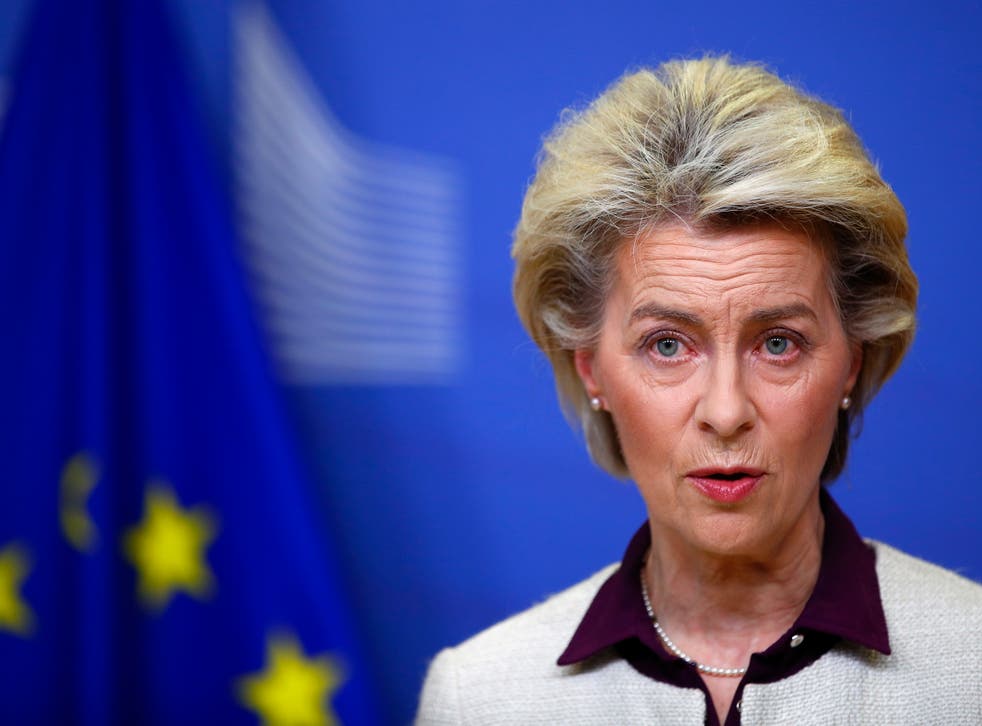 The European Union should suspend "all flights" with countries where the new Covid variant has been detected, European Council president Ursula von der Leyen said.
Von der Leyen spoke as global alarm grew over the spread of the variant that was first detected in South Africa, but has since emerged in Belgium, Israel and Hong Kong.
"We do know that mutations could lead to the emergence and spread of even more concerning variants of the virus that could spread worldwide within a few months," she said on Friday.
"All air travel to these countries should be suspended until we have a clearer understanding about the danger posed by this new variant."
A slew of nations around the world have imposed tighter quarantine measures or banned flights from southern Africa.
The World Health Organization (WHO) cautioned against hasty travel bans and one South African scientist expert labelled the UK's travel ban a symptom of "vaccine apartheid."
The WHO - whose experts on Friday discussed the risks presented by variant B.1.1.529 - said it would take weeks to determine how effective vaccines were against the new strain, which was first identified this week.
Von der Leyen also said vaccine producers are obliged to adapt their jabs as soon as new variants emerge.
"It is now important that all of us in Europe act very swiftly, decisively and united," she said, in calling for EU citizens to get vaccinated and improve their protection with booster jabs.
She spoke after Belgium - an EU member country and the headquarters of EU institutions - confirmed a first case of the B.1.1.529 variant on its soil.
Register for free to continue reading
Registration is a free and easy way to support our truly independent journalism
By registering, you will also enjoy limited access to Premium articles, exclusive newsletters, commenting, and virtual events with our leading journalists
Already have an account? sign in
Join our new commenting forum
Join thought-provoking conversations, follow other Independent readers and see their replies