Release of teenage gang rape suspects in Croatia sparks backlash
'We must not turn a blind eye to the violence in our society, as this will further abuse the victims,' Croatian president tweets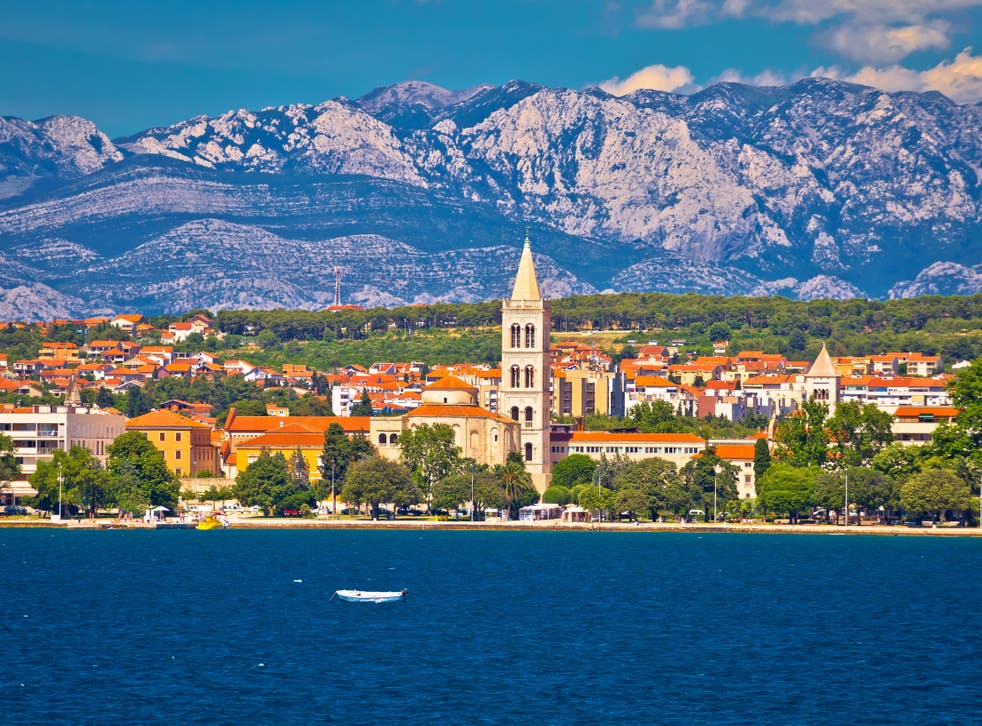 Croatia's president has led the criticism of a judge who released five young men who are alleged to have gang-raped a 15-year-old girl.
The assailants, all aged between 19 and 20, have been accused of repeatedly assaulting the victim from their village near the city of Zadar. They were reportedly caught after she told a psychologist at her school.
Although a judge interrogated the alleged attackers last weekend, the Agence France Presse (AFP) agency reported, they were released while authorities investigated, but have since been take back into custody.
Croatian president Kolinda Grabar-Kitarovic has called on institutions and wider society to fight against violence in which victims are minors.
"We must not turn a blind eye to the violence in our society, as this will further abuse the victims," she tweeted.
World news in pictures

Show all 50
Demonstrations about the case are due to be held on Saturday in the coastal cities of Zadar, Split, Rijeka, Pula and Osijek, according to Total Croatia News.
"By releasing the persons suspected of these serious crimes, the judiciary is endangering the victim's safety, life and dignity," organisers said on social media. "We invite you to speak out loud against the system that supports violence. Impunity is a crime".
Jelena Sesar, Amnesty International's Balkans researcher, said: "The decision of a judge in the Zadar court to release the suspected perpetrators is shocking and very difficult to understand.
"Unfortunately, it does not come as a surprise. Croatia hasn't dealt effectively with violence against women, including rape. Even the country's official data indicate that police and courts rarely acknowledge that acts of violence against women are criminal acts.
"Penalties for rape are extremely low. More than 90 per cent of cases of rape usually result in sentences of one year or less, and in some cases the perpetrators are released early for good behaviour."
Ms Sesar added that Croatian criminal legislation does not adequately criminalise rape. The country distinguishes between two separate offences - the offence of rape and that of 'sexual intercourse without consent', she said.
She added: "The offence of 'sexual intercourse without consent' has had a very detrimental impact on the prosecution of rape. In recent years, most cases of marital rape and other rape cases were prosecuted as 'sexual intercourse without consent', and the perpetrators were sentenced to the minimum penalties of six months or less."
However, she said the Croatian government has recently announced that a set of amendments that would abolish the offence of 'sexual intercourse without consent'.
This was a "very welcome development", she added, but will be "obsolete" if it is not properly implemented by the authorities.
She said the way courts have dealt with rape and violence against women in Croatia both undermines the trust of the victims in the judicial system and makes the system "completely ineffective" as a means of deterrent.
Support free-thinking journalism and attend Independent events
Brita Fernandez Schmidt, executive director of Women for Women International, said: "Earlier this year, I said that the #MeToo movement has not gone far enough, and this case in Croatia proves my point. Violence against women and girls is a worldwide epidemic, and the root cause of violence is the same no matter where you go in the world. We are living in a society that has created a stereotype of men and women where women are seen as the property of men.
"It means that men think they can treat women however they wish. We urgently need to address the social norms and unequal power relationships that cases like this reveal so starkly, where men walk free and women don't see the justice they deserve."
While rape carries a punishment of up to a decade in prison under Croatia's criminal code, "sexual intercourse without consent" is only liable to be punished by between six months and five years.
Join our new commenting forum
Join thought-provoking conversations, follow other Independent readers and see their replies