Crows trained to pick up litter at French theme park
Birds will deposit rubbish in box to get food out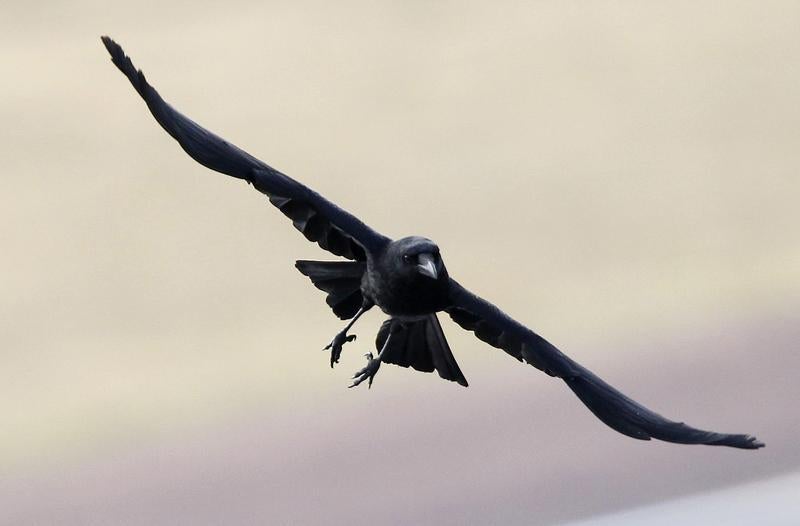 Six crows trained to pick up litter including cigarette butts will be put to work at a French historical theme park.
The birds will be encouraged to collect and deposit small bits of rubbish into a box which will then deliver a nugget of food.
They will be put to task at the Puy du Fou park in the western Vendee region on Monday.
Nicolas de Villiers, the resort's president, said: "The goal is not just to clear up, because the visitors are generally careful to keep things clean, but to show nature itself can teach us to take care of the environment."
He added that rooks – a member of the crow family, which also includes jackdaws and ravens – are especially suited to such a role because of their intelligence. "They like to communicate with humans and establish a relationship through play," he said.
It is not the first time crows have displayed such intelligence either. In June, scientists at the University of Cambridge, created a vending machine that showed the bird's ability to solve problems.
The device required a particular size of paper token to release a treat. Observers found the crows could remember the right size of paper. They even trimmed bigger pieces until they could fit into the machine.
World news in pictures
Show all 50
Along similar lines, research published in the journal Animal Behaviour in May claimed magpies had learned the meanings of different calls by the noisy miner bird so they could pick up when different kinds of predators were near.
Join our commenting forum
Join thought-provoking conversations, follow other Independent readers and see their replies