Head of Turkish opposition newspaper Cumhuriyet arrested following 'terrorist probe'
Cumhuriyet editor-in-chief, Murat Sabuncu, cartoonist Musa Kart, the paper's lawyer and several columnists were detained last week following house raids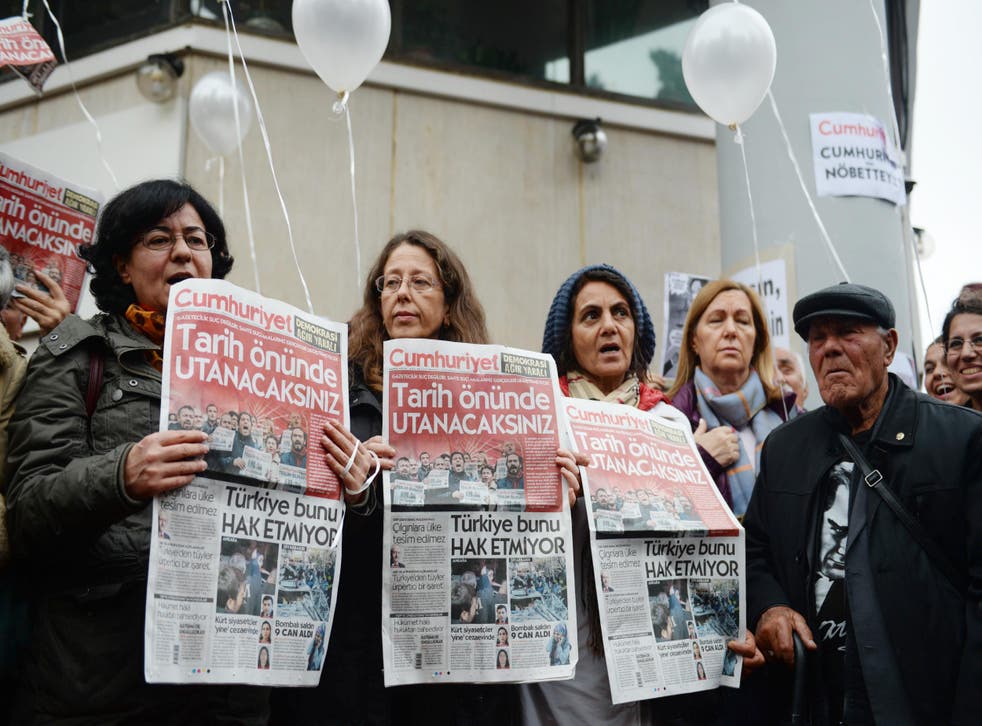 The head of the board of Turkey's opposition daily newspaper Cumhuriyet, has been arrested following a probe into "terrorist activities", the publication confirmed.
Akin Atalay was taken into custody at Istanbul's airport after arriving from Germany, said Cumhuriyet, which has in recent years taken a strong line against President Recep Tayyip Erdogan's ruling Islamic-rooted Justice and Development Party (AKP).
He was targeted by a warrant that was part of a probe into "terrorist activities", and ushered into a police vehicle that was waiting for him on the tarmac.
Nine of the paper's staff, including its current editor-in-chief, Murat Sabuncu, were remanded in custody at the weekend pending trial after raids that have added to growing international alarm about media freedoms in Turkey.
Turkish courts ordered a media blackout, prohibiting the press from reporting on the detention of the journalists.
The exiled former editor-in-chief, Can Dundar, fled to Germany earlier this year while appealing against a near six-year jail term for revealing state secrets.
Some 35,000 people have been arrested and tens of thousands more have lost their jobs – including military officers, judges, teachers, civil servants and journalists – in a sweeping crackdown in the wake of the failed July bid to oust Mr Erdogan.
Sibel Günes, the general secretary of the Turkish Journalists' Association, told the Associated Press that 170 media outlets had been shut down since the attempted coup and 105 journalists arrested.
More than 700 journalists are said to have had their press accreditation revoked and thousands are now unemployed.
Additional reporting by AFP
Join our new commenting forum
Join thought-provoking conversations, follow other Independent readers and see their replies