Danish politician accused of homophobia for calling Emmanuel Macron 'pretty little gay boy'
Søren Krarup told 'homophobia and disrespect is un-Danish' following remarks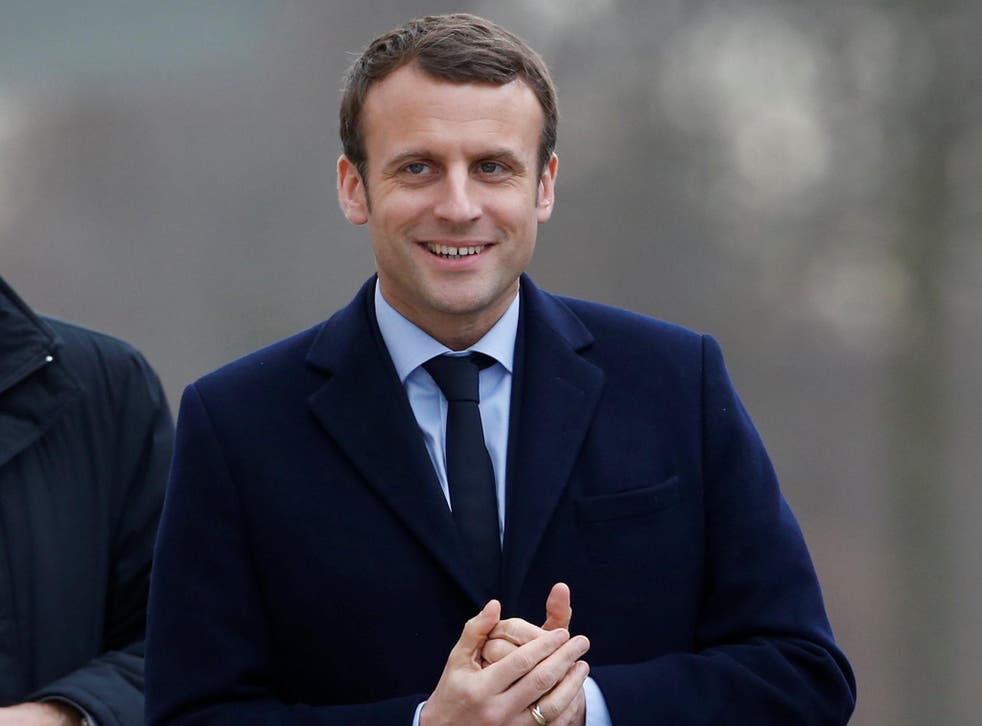 A Danish politician has been accused of homophobia after referring to Emmanuel Macron a "pretty little gay boy" during a television debate.
Søren Krarup, who was a Danish People's Party MP between 2001 and 2011, said he would have voted for Marine Le Pen during a debate on public broadcaster DR's Debatten programme.
"I would have given her a vote in the absence of [a better option]," he said, according to a translation by The Local.
"I would never vote for that pretty little gay boy."
When asked to clarify his remark, Mr Krarup appeared to backtrack, adding: "Ah, that's also wrong. I would have used a slightly nicer expression, but when standing face to face with you here, it can often be difficult to find it.
"I would have said well-behaved little schoolboy."
The politician appeared to be attacking Mr Macron's relationship with his wife – his former drama teacher and 24 years his senior – as well as false rumours of a gay affair circulated by opponents.
Macron: If I was 20 years older than my wife, no one would have questioned my relationship
Danish politicians called on Mr Krarup to apologise for his remark, with DR also coming under fire for inviting him to speak.
Jesper Petersen, an MP for the Social Democrats, tweeted: "Homophobia and disrespect is un-Danish."
Jakob Engel-Schmidt, a spokesperson from the centre-right Venstre party, described the comments "embarrassing and disappointing", adding that he should apologise immediately.
Mr Krarup claimed he had used a "stupid word that it was not my intention to use" to describe the newly elected French President when questioned by Politiken newspaper.
He said Mr Macron was a "smart guy" but stopped short of a full apology, adding that he "does not like" homosexuality.
"It is not something I have any sympathy for," Mr Krarup said, claiming he "feels sorry" for the LGBT community.
French Presidential Election

Show all 20
Mr Macron, whose campaign was targeted with a huge cyber attack days before the final vote, was the target of false rumours of a gay affair with a well-known French journalist during the election.
Stories were circulated by supporters of Ms Le Pen, far-right websites and Russian state media, which hosted an opinion piece claiming Mr Macron was backed by a "wealthy gay lobby".
Earlier this week, Mr Macron told Le Parisien "rampant homophobia" was behind the smear campaign, which assumed homosexuality was a "stain" or a "hidden disease".
He said the people who peddled or accepted such rumours had "lost their sense of reality" and had a "big problem with homosexuality".
The French President blamed misogyny for assumptions he could not truly be in love with his older wife, saying their relationship would not have been questioned if the age gap was reversed.
He first met his wife, Brigitte Trogneux, when he was a 15-year-old drama student and she was married with three children, but they developed a closer relationship when they worked together to re-write a play.
The couple married in 2007, when he was almost 30 and she was 54.

Register for free to continue reading
Registration is a free and easy way to support our truly independent journalism
By registering, you will also enjoy limited access to Premium articles, exclusive newsletters, commenting, and virtual events with our leading journalists
Already have an account? sign in
Register for free to continue reading
Registration is a free and easy way to support our truly independent journalism
By registering, you will also enjoy limited access to Premium articles, exclusive newsletters, commenting, and virtual events with our leading journalists
Already have an account? sign in
Join our new commenting forum
Join thought-provoking conversations, follow other Independent readers and see their replies