Dante's descendant saves Valpolicella wine from virtual inferno
John Phillips
Sunday 18 December 2011 01:00 Comments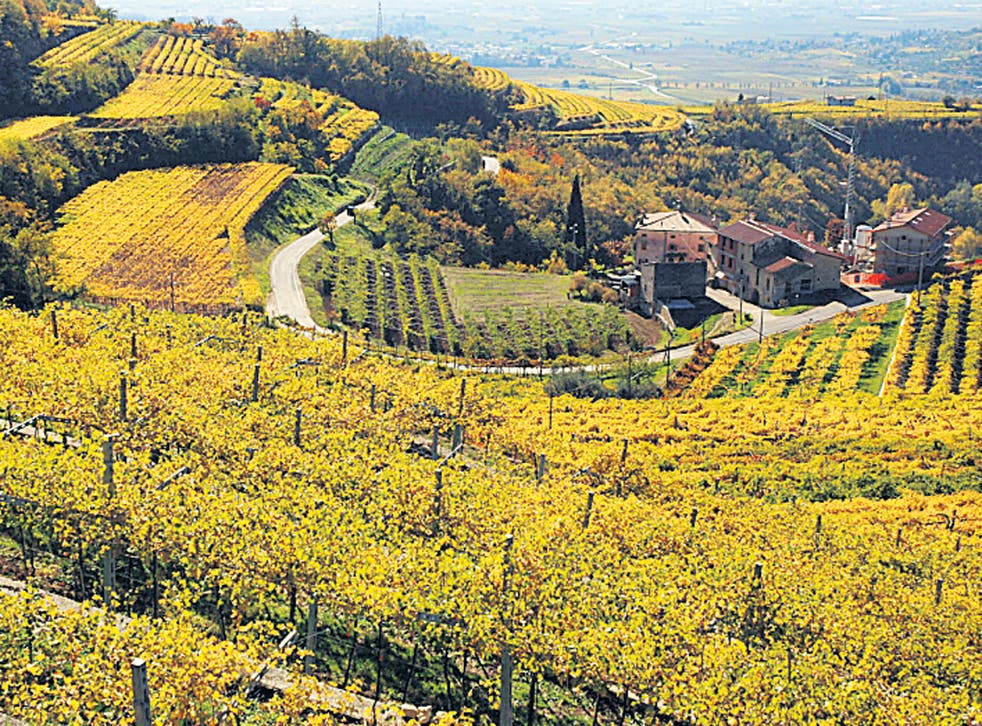 After a campaign spearheaded by a direct descendant of the poet Dante Alighieri, a Venice court has refused planning permission to a cement company that wants to build a waste recycling plant in the heart of the Valpolicella wine region in northeast Italy.
On 17 January, a higher court in Rome will examine an appeal lodged by the Rossi cement company against the decision to block the expansion plan over opposition by environmentalists and wine growers in the Fumane valley. Campaigners are confident the Rome judges will uphold the ban.
However, Count Pieralvise Serego Alighieri cautions that the battle must continue. "We always want to live in paradise but getting there is difficult," he said. "People haven't realised how precious this area is and how much more precious it could be."
Dante's descendants have cultivated the vines of the Casal dei Ronchi in Gargano estate for 20 generations. Given the extent of opposition to the recycling project, Rossi cement should compensate for the eyesore's impact on the area, Count Alighieri said. "The regional court decision shows that citizens' voices deserve to be heard. Now one should make this area an example of how one can return to a green economy, giving an example of how one can fill in the quarry excavations that have scarred the landscape."
Franco Allegrini is one of several producers who say they have been subjected to intimidation. Swathes of his vineyard and of another leading firm were cut down, and another producer, Giorgio Sboarina, found a goat's head in the garden of his B&B. Such a gesture is a typical tactic of organised crime.
"We are a happy island in Valpolicella bucking the world economic trend," Mr Allegrini said. "Our turnover was up 19 per cent last year and has doubled in five years. If we don't ruin the environment we can continue to grow. But having a chimney more than 100m high is paradoxical when all of Europe wants to become green."
Early this month, the cement works announced it was closing "temporarily" for four months until the end of March because of reduced demand caused by the recession in Italy. Pierandrea Fiorentini, Rossi's environmental engineer, says there are no plans to close permanently whatever the outcome of the appeal next month. "We are not closing down in Fumane," he said. "The cement works is perfectly compatible with this area."
He strongly denied suggestions that workers from the cement works might be involved in acts of intimidation against local wine producers. The director of the plant, Claudio Marcon, said he had received death threats too. Environmentalist militants are "industrial terrorists", he claimed.
Local authorities have also refused a separate request by Rossi cement to expand its quarrying operations in Valpolicella. The decision was welcomed by citizens' action groups including Fumanefuturo. "This means the cement works will have to close within at most four or five years," said Paolo Longo of Fumanefuturo.
Register for free to continue reading
Registration is a free and easy way to support our truly independent journalism
By registering, you will also enjoy limited access to Premium articles, exclusive newsletters, commenting, and virtual events with our leading journalists
Already have an account? sign in
Join our new commenting forum
Join thought-provoking conversations, follow other Independent readers and see their replies