Thousands attend funeral of Maltese journalist killed while investigating corruption as warning issued to killers
'However hard you try to evade the justice of men, you will never escape from the justice of God'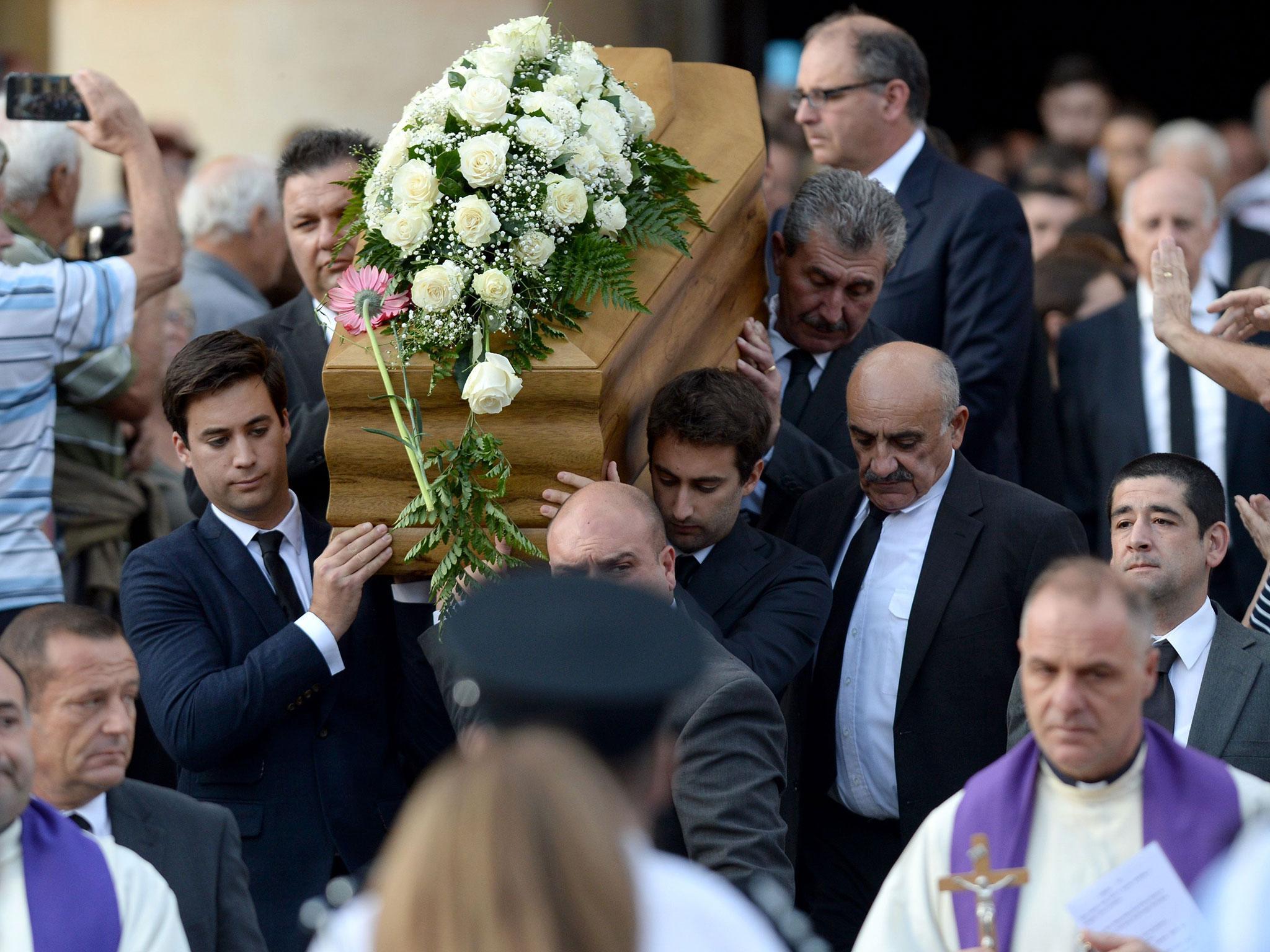 Thousands of mourners attended the funeral of the Maltese anti-corruption journalist murdered last month, where they heard a plea for the protection of journalistic freedoms and a warning to her unknown killers.
Daphne Caruana Galizia's funeral was held at Malta's biggest church, near the capital Valletta and two miles from the site where the 53-year-old was killed by a car bomb as she left her home.
The island's President, Prime Minister and opposition leader, all targeted in Ms Galizia's writing, stayed away from the private ceremony, but European Parliament President Antonio Tajani attended as a guest of the family.
Reporter who covered Malta 'Panama Papers' link killed
Archbishop Charles Scicluna, who led the funeral mass, addressed the unknown killers, saying: "However hard you try to evade the justice of men, you will never escape from the justice of God. Repent before it is too late."
He then told journalists not to be afraid.
"I encourage you never to grow weary in your mission to be the eyes, the ears and the mouth of the people ... We need people in your profession who are unshackled, who are free, intelligent, inquisitive, honest, serene, safe and protected."
Reflecting concern in neighbouring countries about possible failings in democracy and the rule of law in Malta, the European Union vowed to make sure its smallest state found the "barbarous" killers.
World leaders linked to 'Panama Papers'
Show all 15
Ms Galizia reported on corruption for her blog, which had thousands of followers, and wrote twice weekly for The Malta Independent.
One of her targets was Maltese Prime Minister Joseph Muscat, whose wife's name surfaced in the Panama Papers; leaked documents detailing offshore financial accounts maintained by prominent people. Both Mr Muscat and his wife have denied wrongdoing.
At the time of her death, the journalist was facing 42 libel lawsuits in the Maltese courts. Most of the cases are expected to proceed.
The Maltese government declared Friday as a day of national mourning in "a sign that no attack on freedom of expression is accepted in Malta's democracy".
The island's government is offering a €1m (£890,000) reward for information about the culprits and has asked the FBI and Europol to help.
But Ms Galizia's family refused to endorse the reward, called for the resignation of the Prime Minister, the police commissioner and the attorney general, and insisted there could be no justice without institutional change.
Join our commenting forum
Join thought-provoking conversations, follow other Independent readers and see their replies