David Cameron urges Vladimir Putin to avoid bombing Syrian moderate rebels and destroy Isis 'once and for all'
Prime Minister wants UK to join US and France in air strikes as world leaders at G20 summit discuss response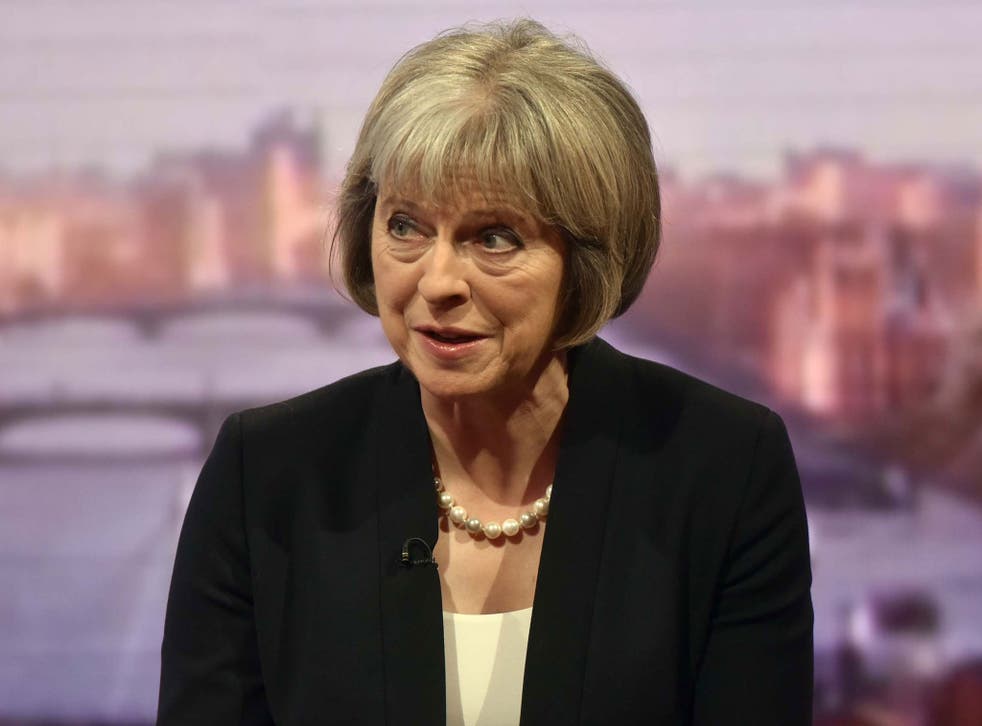 David Cameron is set to urge President Vladimir Putin to use Russia's military firepower to help destroy the "death cult" of Isis "once and for all".
World leaders have began urgent talks at the G20 summit in Turkey on the international response to the terrorist group following the atrocities in Paris.
The Prime Minister repeated his backing for Britain to join the United States and France in mounting air strikes against Isis positions in northern Syria.
RAF jets have joined bombing raids against the jihadists in Iraq, but Mr Cameron has held off from asking for Commons approval to extend the action to Syria amid fears he would fail to win a clear majority for the move.
He will use a meeting with Mr Putin to express dismay that Russian air strikes are targeting moderate opponents of Syrian President Bashar Assad rather than Isis fighters.
Their encounter follows the shooting down two weeks ago of an aeroplane containing Russians returning from holiday in the Egyptian resort of Sharm el-Sheikh. The attack has been blamed on an Isis supporter smuggling a bomb on board the flight.
Mr Cameron said: "We have our differences with the Russians, not least because they've done so much to degrade the non-Isil [Isis] opposition to Assad, people who could be part of the future of Syria.
"But the conversation I want to have with Vladimir Putin is to say, 'Look, there is one thing we agree about which is we'd be safer in Russia, we'd be safer in Britain if we destroy Isil. That's what we should be focusing on'."
Speaking at the G20 summit venue in Antalya he said: "It's become even more clear that our safety and security depends on degrading and ultimately destroying Isil whether it's in Iraq or Syria.
"We're playing a huge role in that already in Iraq. Others are taking action in Syria which we both support and enable, but we've got to keep on making the case that we will be safer in the UK, in France, right across Europe if we destroy this death cult once and for all."
Mr Cameron joined fellow leaders including President Barack Obama in bowing their heads for a moment to remember the victims of the gun and bomb attacks, as well as the 102 killed by two blasts at a demonstration in the Turkish capital on 10 October.
Mr Obama said: "Traditionally the G20 has been a forum primarily to discuss economic issues facing the globe… [But] the sky has been darkened by the horrific attacks that took place in Paris just a day and a half ago.
"The United States and its allies will redouble efforts to find a peaceful solution in Syria and prevent Islamic State [Isis] militants from perpetrating attacks like those in Paris."
The British public was urged by the Home Secretary to be "alert but not alarmed" as security was stepped up across Britain and special forces were deployed to guard potential terrorist targets in the wake of the Paris atrocities.
After chairing a meeting of the Government's Cobra emergency committee, Theresa May said British counter-terror experts were taking part in the international manhunt for the terrorists behind the attacks.
She insisted: "The UK stands shoulder-to-shoulder in solidarity with France. The terrorists will not win; we will defeat them."
Ms May confirmed that the Government had not been advised to raise the terror alert, which currently has been at the second highest level of "severe" for more than a year. She added: "People should be alert but not alarmed."
She said there were "tried and tested" measures for the military to respond to a marauding attack by terrorist gunmen.
"Since the firearms attack that took place in 2008 in Mumbai, we have been building the capability of police here in the UK to respond to a multiple firearms attack and developing that capability – different training for the police and ensuring that they are able to respond quickly to such an event."
Register for free to continue reading
Registration is a free and easy way to support our truly independent journalism
By registering, you will also enjoy limited access to Premium articles, exclusive newsletters, commenting, and virtual events with our leading journalists
Already have an account? sign in
Register for free to continue reading
Registration is a free and easy way to support our truly independent journalism
By registering, you will also enjoy limited access to Premium articles, exclusive newsletters, commenting, and virtual events with our leading journalists
Already have an account? sign in
Join our new commenting forum
Join thought-provoking conversations, follow other Independent readers and see their replies