Death toll for migrants crossing Mediterranean passes 2,000
The International Organization for Migration said the majority of the migrants died on the Channel of Sicily
Serina Sandhu
Wednesday 05 August 2015 10:56 Comments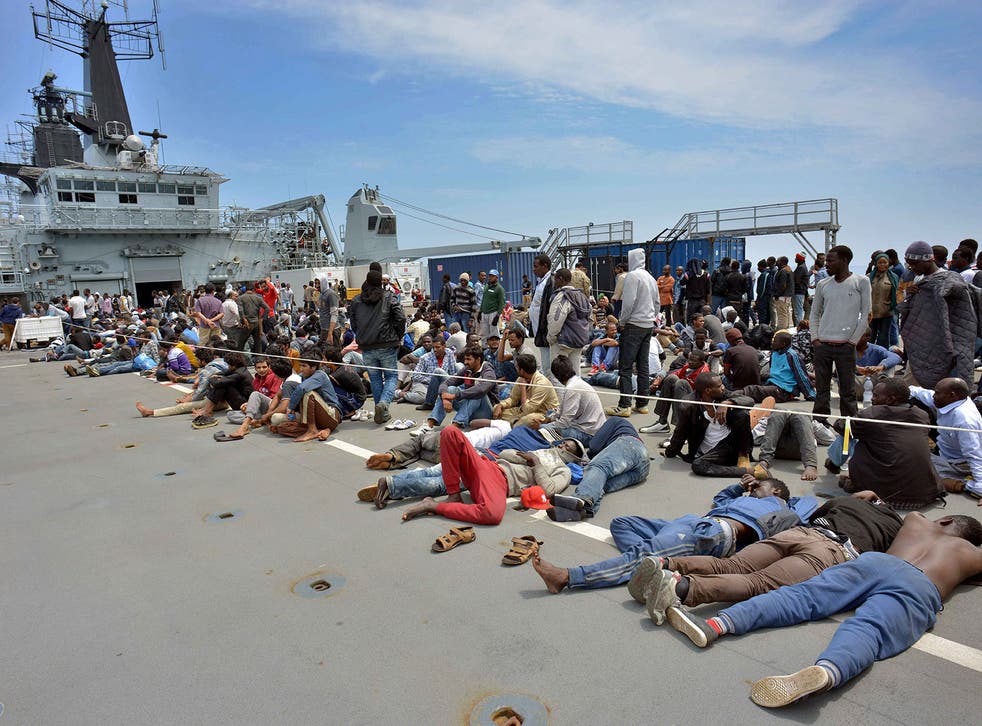 More than 2,000 migrants have lost their lives trying to cross the Mediterranean to reach Europe so far this year.
During the same period last year, 1,607 migrants died, according to statistics released by the International Organization for Migration (IOM).
"It is unacceptable that in the 21st century people fleeing from conflict, persecutions, misery and land degradation must endure such terrible experiences in their home countries, not to mention en route, and then die on Europe's doorstep," said William Lacy Swing, the director general of the IOM.
The majority of migrants lost their life in the Channel of Sicily, the organisation said.
Migrants' desperate boat journeys to Europe

Show all 33
And last week, 19 more people died there, taking the migrant death toll in the Mediterranean pass the 2,000 mark.
A spokesperson for the Migrants Rights Network said the new figure needed to act as "wake up call" and that Europe's response had so far been inadequate.
"This needs to be a wake up call for European heads of state to take action and address what is without a doubt one of the biggest humanitarian crises on the frontiers of Europe in a generation," the spokesperson told The Independent.
"Today's grave news exposes the inadequacy of Europe's response to the refugee crisis on the Mediterranean."
"Europe is a region of 500 million people and, despite its recent economic travails, it remains rich and resourceful enough to attend to crises which sweep a tiny fraction of that number into the insecurities of refugee existence," said the spokesperson.
"We need to call on all the humanitarian traditions of the continent to find that solution and the willingness to be guided by laws and conventions which themselves were put in place to handle other refugee crises in the past."
The spokesperson added that search and rescue operations needed to be continued and safer routes needed to be provided for the migrants.
The IOM said the Channel of Sicily on the Central Mediterranean route, which connected Libya and Italy, was more dangerous than other routes.
Many more people had died trying to reach Italy. Of the 97,000 of migrants who reached the country, 1,930 died, but only 60 of the 90,500 migrants that arrived in Greece lost their life.
Around 188,000 migrants have been rescued from the Mediterranean so far this year.
Register for free to continue reading
Registration is a free and easy way to support our truly independent journalism
By registering, you will also enjoy limited access to Premium articles, exclusive newsletters, commenting, and virtual events with our leading journalists
Already have an account? sign in
Join our new commenting forum
Join thought-provoking conversations, follow other Independent readers and see their replies