Decathlon scraps plans for 'running hijab' in France after public backlash
Sports retail giant claims staff 'insulted and threatened, sometimes physically'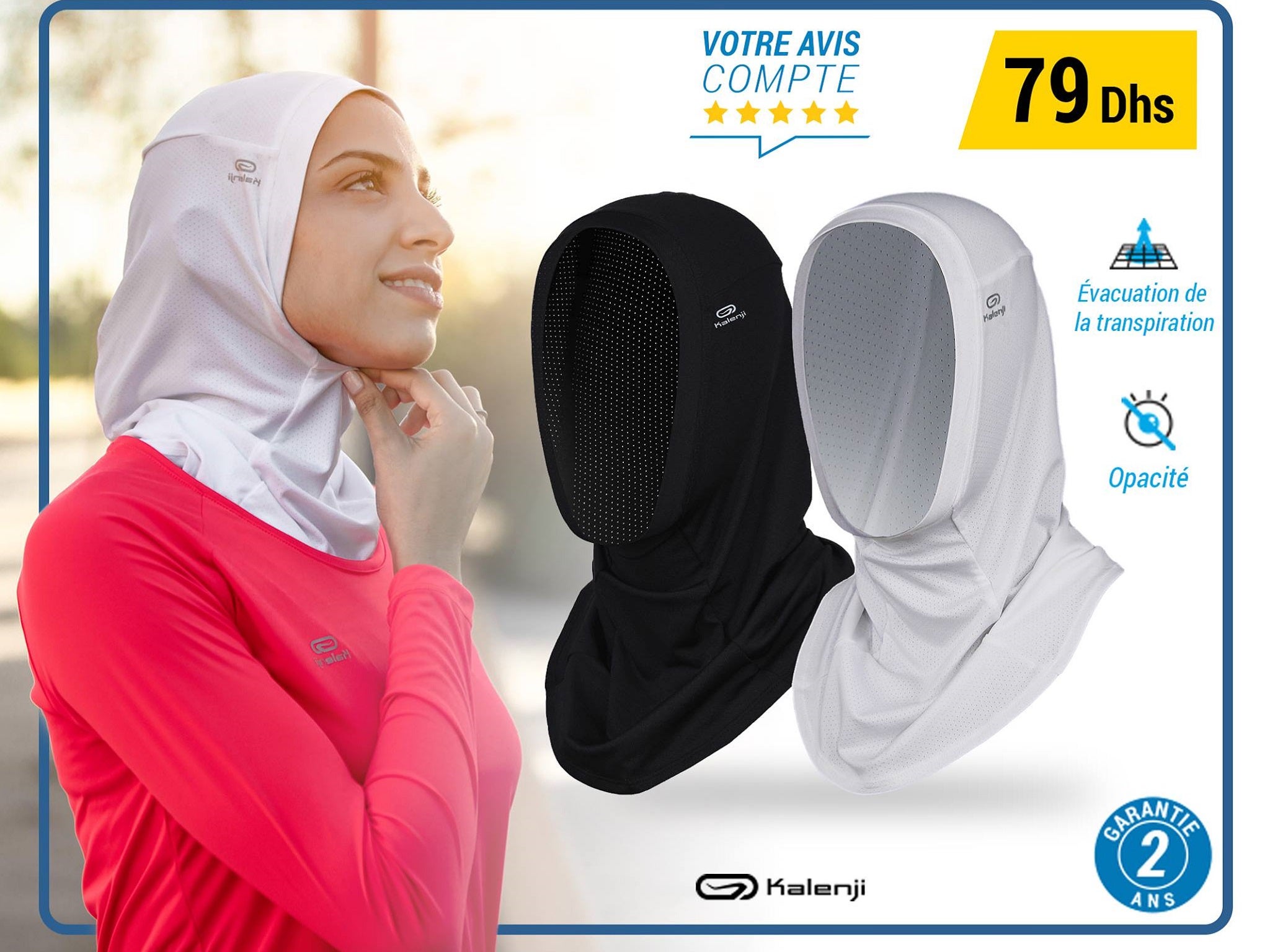 Sports retail giant Decathlon has pulled plans to sell a "running" hijab in France following a public backlash.
The firm announced it had scrapped plans to roll out the product after receiving a "wave of unprecedented insults and threats".
French politicians claimed the head covering, designed to be worn by Muslim women for running, contradicted the country's secular values.
Some went as far as to say they would boycott Decathlon, although members of the public also came to the brand's defence on Twitter.
Lydia Guirous, spokeswoman for centre-right party Les Republicans, told French news channel LCI that France "must stop giving in to Islam" because "it is a betrayal of women's rights".
Muslim fashion designer features hijabs at New York Fashion Week
Show all 8
Politician Aurore Berge, from president Emmanuel Macron's centrist party La Republique En Marche, said she would boycott the store.
She tweeted: "My choice as a woman and citizen will be to no longer trust a brand that breaks with our values."
A spokesperson for Decathlon said its customer service team had received more than 500 calls and emails on Tuesday morning and that staff in its stores had "been insulted and threatened, sometimes physically".
At first Decathlon stood by the hijab, which is already on sale in Morocco.
The company tweeted: "We have always done everything to make sport more accessible everywhere in the world.
"This hijab was a necessity of some running practitioners, so we are responding to this sporting need."
But it later announced the decision to not sell the head covering in its stores in France.
Spokesman Xavier Rivoire told RTL radio: "We are making the decision...to not market this product in France at this time."
The plain, lightweight headscarf, which covers the hair and not the face, had been due to go on sale in 49 countries from March.
In 2016, a full-body swimsuit known as the "burkini" and worn by a small minority of Muslim women caused controversy in France after some French mayors banned it from beaches.
The move led to rights groups accusing France of Islamophobia and stigmatising Muslim women, after having already banned full-face coverings in 2010.
The decision to ban the swimsuit was later ruled illegal by France's highest court.
Join our commenting forum
Join thought-provoking conversations, follow other Independent readers and see their replies