Denmark to send 'unwanted' refugees to live on remote island previously used for animal experiments
Those who are criminals, pose a national security threat or have 'other relevant reasons' but cannot be deported for legal reasons will be moved 
Monday 03 December 2018 16:54 GMT
Comments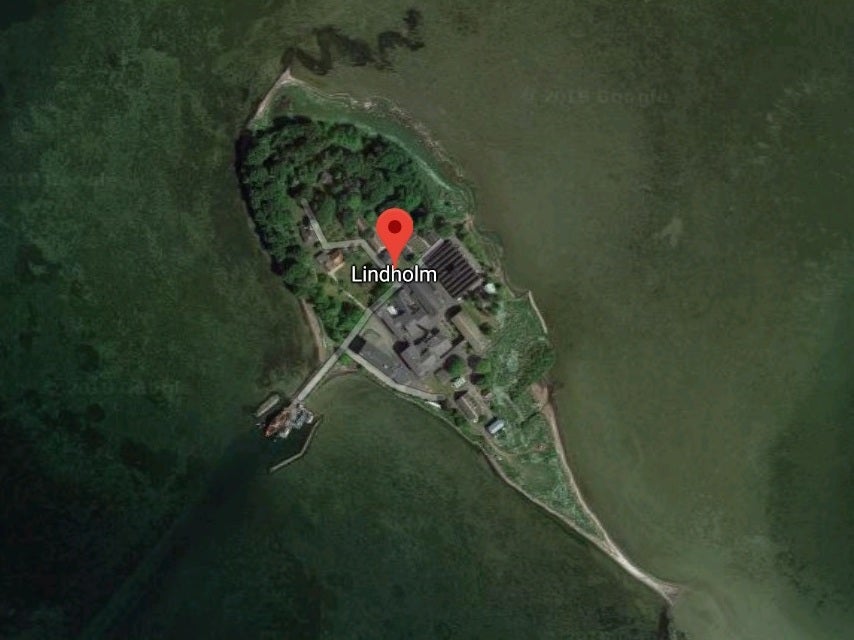 "Unwanted" refugees who are denied a resident permit in Denmark will be forced to live on a remote island, the country's government has said.
The policy is part of the coalition government agreement that includes the anti-immigration Danish People's Party, which has a hard-line stance towards asylum seekers and refugees.
It claims those who are deemed to be criminals, pose a national security concern or have "other relevant reasons" but cannot be deported for legal reasons will be moved to a facility on Lindholm, which was once reserved for experiments on animals.
"The residents of the return centre will be foreigners, who due to criminality, national security concerns or other relevant reasons are excluded from residence permit as refugees, but who cannot be returned to their country of origin due to the risk of ill-treatment," the government announcement said.
The agreement will house as many as 100 people on Lindholm Island.
The Danish People's Party celebrated the announcement of the policy by posting a cartoon on social media showing a dark-skinned man with a beard being dumped onto a desert island.
Alongside the image, the party wrote: "Deported, criminal foreigners have no reason to be in Denmark. Until we can get rid of them, we will move them to the island of Lindholm. They will be obliged to stay at the new deportation centre at night and there will be police around the clock. Great!"
"They are unwanted in Denmark, and they will feel that," the immigration minister, Inger Stojberg, wrote on Facebook.
Finance minister Kristian Jensen said prisoners who were deemed to be low-risk will be permitted to travel to and from the mainland with a ferry service during the day.
They will have to check back every night and will not be allowed to move freely.
"They will not be imprisoned. There will be a ferry service to and from the island, but the ferry will not operate around the clock, and they must stay at the departure centre at night. That way we will be better able to monitor where they are," he told Danish news agency Ritzau.
The policy is yet to be approved by the Danish parliament and opposition figures were fiercely critical of the proposal.
Describing it as a "humanitarian collapse", Uffe Elbaek, a prime ministerial candidate and leader of the Alternative party, said: "The green government I want to lead would never force people on to a deserted island.
"Inhuman politics are creating a completely different Denmark to the Denmark I love."
World news in pictures
Show all 50
Denmark has a track record of anti-refugee policies that have been widely criticised.
In the past refugees have had cash confiscated from them under Denmark's controversial "jewellery law".
Under the legislation, which has been called "vindictive" by Human Rights Watch, arriving asylum seekers are allowed to keep up to 10,000 kroner (£1,000) in cash and valuables but anything above that will be seized to pay for their stay.
Join our commenting forum
Join thought-provoking conversations, follow other Independent readers and see their replies