Terror cell busts in Denmark and Holland spark fears of homegrown attackers with Isis links
'The conflict in Syria has built momentum for the global jihadi movement. Even if we are able to defeat them in Syria they have built a worldwide movement'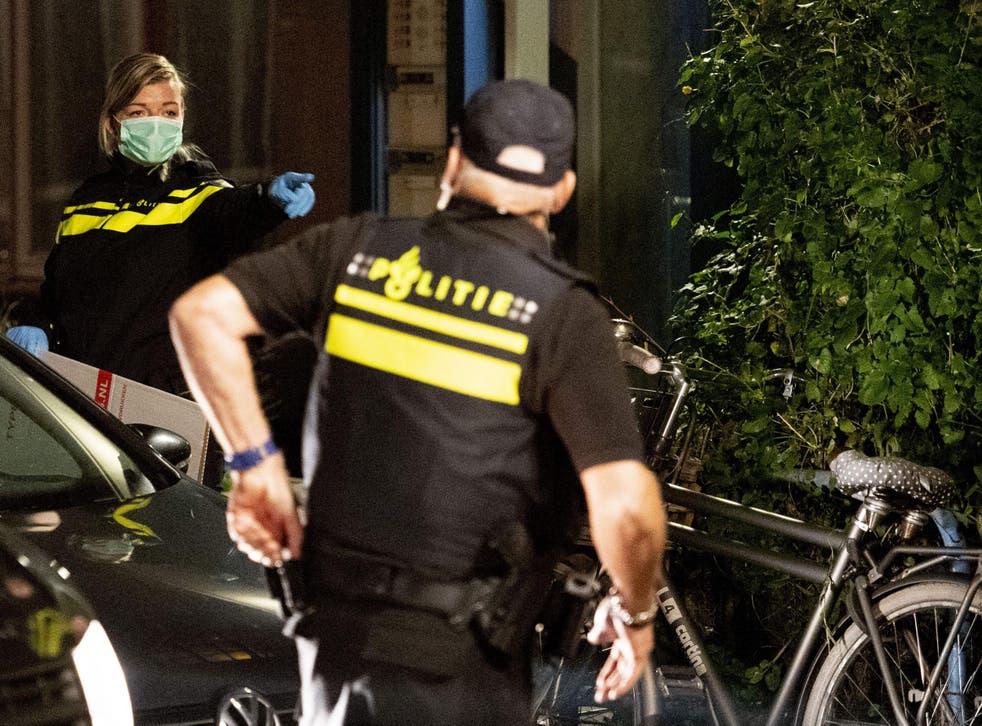 The man known only by the initials FA had reportedly never been to Syria or Iraq. He was a mild-mannered lecturer, speaking to a few of his students at the Copenhagen business academy where he worked on Wednesday morning. That's when five Danish police officers and counter-terrorism personnel stormed in, grabbed him and hauled him away.
He and another man, known by the initials CS and arrested at a bicycle repair shop where he was working, were charged on Thursday morning with "participating in attempts at terrorism". Among the accusations were those of trying to send cash and drones from Denmark to Isis.
Security experts have long worried the 5,000 or so suspected Europeans who fought for Isis in Syria or Iraq would attempt to return home after losing territory there.
But the Danish arrests, part of a fresh wave of security operations targeting alleged jihadi militants in two northern European countries this week, renewed concerns that Isis and possibly other jihadi factions were sprouting fresh roots in the West even as security forces prevent foreign fighters from returning.
A day after the Copenhagen arrests, Dutch security forces arrested seven men in the towns of Arnhem and Weert suspected of plotting a large-scale terrorist attack at a public event. They were accused of attempting to procure assault rifles, grenades and bomb-making material, and training in the use of suicide vests. The famously tight-lipped Dutch services disclosed no details about their intended targets, but observers said the Dutch security forces had marshalled significant resources in dismantling the cell.
"This is one of the biggest operations I have ever seen," said Pieter Van Ostaeyen, a Belgian expert on fighters returning from battlefields in the Middle East to Europe. "They must have been following that network for some months before they were able to set up an operation of that size."
It appears none of those arrested in Denmark or the Netherlands had ever fought in Syria or Iraq; but many appeared to have family or other ties to Isis and the former Al Qaeda affiliate in Syria. Three of the Dutch suspects, including the alleged ringleader, had previously been charged with attempting to travel abroad to join extremist groups, prosecutors said.
World news in pictures

Show all 50
There were no known connections between the Danish and Dutch arrests.
Security experts and officials say all or nearly all those arrested were of Middle East or South Asian roots. They were mostly known to authorities, and in some cases had possibly been under close scrutiny for years.
The Danish suspects were reportedly tied to Basil Hassan, a Danish jihadi who was charged in absentia. Mr Hassan has been on the radar of security forces since at least 2013, when he allegedly tried to kill an anti-Muslim activist before fleeing to Turkey and Syria, where he joined Isis, which has reported him dead. Danish authorities operate upon the assumption that he is still alive
The arrests and the allegations of terror plots on European soil, months after Isis defeats in Iraq's Mosul and Syria's Raqqa, show the persistent dangers of jihadi groups.
"The conflict in Syria has built momentum for the global jihadi movement," said Reinier Bergema, an analyst at the Hague Centre for Strategic Studies. "Even if we are able to defeat them in Syria, they have built a global movement."
One Danish official involved in counter-terror efforts said most of the cells involved in plotting attacks had become highly localised. They are small groups of friends who communicate without the use of electronic tools, move money in small amounts and share little information with outsiders. They fit no profile: some are manipulating people, while others are petty criminals.
"The networks are relational," the official told The Independent, speaking on condition of anonymity because he was not authorised to speak to the press. "Because you have such wide-range policies to prevent radicalisation and to harness meta-data, the cells that persist are based on these small, informal networks with people who grew up in the same neighbourhoods and came up at the same mosques."
The Netherlands plot was allegedly being organised by a recent Iraqi immigrant to Europe, but included Dutch Muslims who grew up in the country. Despite efforts by counter-terrorism officials, intensified surveillance of immigrant communities and attempts to de-radicalise or prevent radicalisation of Muslim youth, studies have suggested that attack attempts persist.
"The number of attacks has sadly remained constant," said Pieter Cleppe, a researcher at the think tank Open Europe in Brussels. "But the number of successful attacks has been reduced."
Join our new commenting forum
Join thought-provoking conversations, follow other Independent readers and see their replies