Denmark runs entirely on wind energy for a day
'The transition is fully underway. If we are looking for cheap, competitive and reliable, I don't see much alternative to wind' says Wind Europe spokesman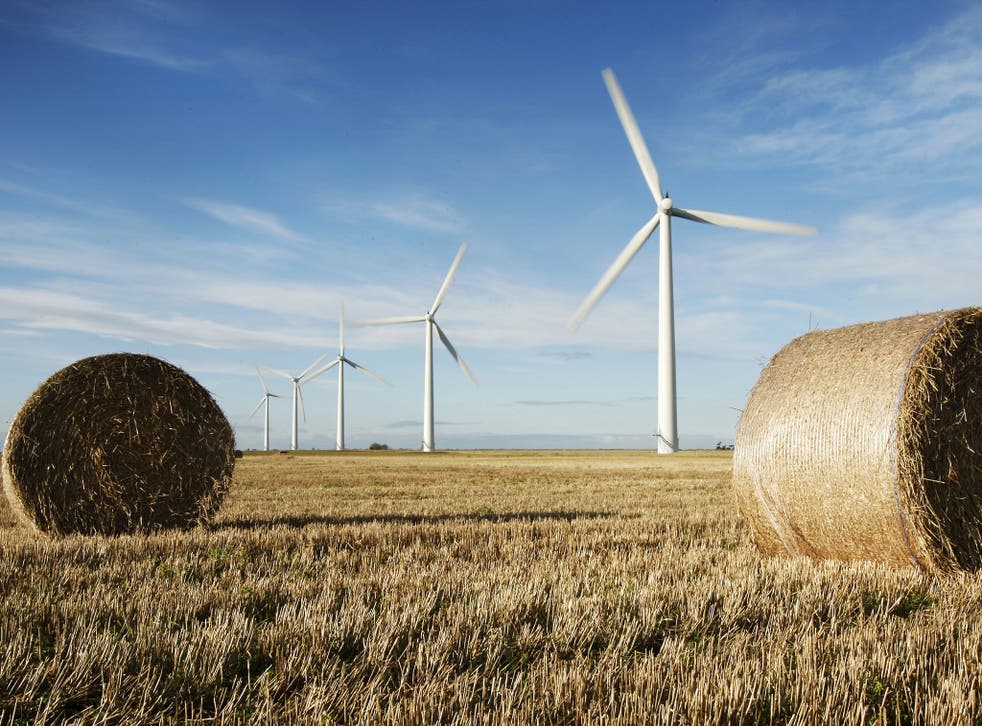 Denmark's wind turbines produced enough electricity to power the entire country last month.
The Scandinavian nation generated 97 gigawatt-hours (GWh) on 22 February, thanks to particularly windy weather, which is enough to power 10 million average EU households for the day.
Wind Europe spokesman Oliver Joy said the "impressive" feat was another boon for wind energy.
"It's very impressive but what it demonstrates is that renewable can truly be a solution to Europe's needs," said Mr Joy, speaking to The Independent.
"Denmark is just the latest example that we have seen in the latest months.
"In 2016 we saw the UK was powered without coal for 12 and a half hours, Germany went some days on renewable, and Portugal went four straight days on renewable.
"It shows energy transition is underway in Europe and arguably further ahead than anywhere else in the world."
Wind Europe's daily wind tool showed on the same day, 18.8 per cent of European electricity demand was met by wind power and 52 per cent of it in Germany.
Wind powered around 45 per cent of Denmark's electricity in 2016.
Across the continent, approximately £27.5bn was invested in wind energy and £18bn of it specifically on off-shore, and nearly 90 per cent of new energy construction was spent on renewables.
World news in pictures

Show all 50
The UK, which is a "unique case" due to the huge amount of electricity it has to import, has promised to get rid of coal production entirely by 2025. Around 11 per cent of power demand in Britain was charged by wind in 2015.
"The transition is fully underway," added Mr Joy.
"If we are looking for cheap, competitive and reliable, I don't see much alternative to wind."
Scotland has previously generated enough wind energy to power almost every one of its households for an entire month and produced more than enough electricity for four straight days.
Arguments against wind energy include the risk of turbines to flying birds and its unsightly affect on the countryside.
Analysis last year suggested Britain's renewable energy industry was about to "fall off a cliff" just at the point it was due to come into its own.
Join our new commenting forum
Join thought-provoking conversations, follow other Independent readers and see their replies