Refugees should be sent home even if they have jobs, says Danish immigration official
Marcus Knuth claimed asylum seekers were an overall economic burden on Danes – but studies suggest they are filling major gaps in the workforce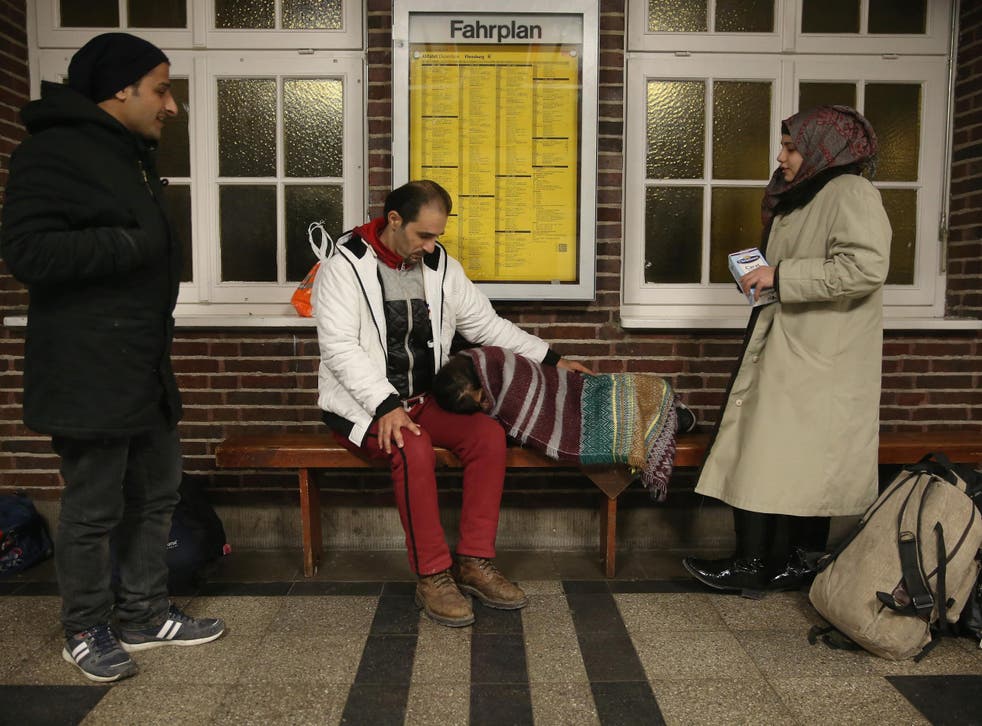 A Danish MP has called for all refugees, even those with jobs, to be deported from the country once their home nations are deemed "safe".
Marcus Knuth, an immigration spokesman for the governing Liberal (Venstre) party, said all people who have been granted asylum in Denmark should be made to go back to their country of origin regardless of whether they had already assimilated into Danish life.
The government, which is minority controlled by the Liberals with support from the Danish People's Party, Liberal Alliance and the Conservative People's Party, is currently negotiating what is being called a "paradigm change" in the country's attitude to asylum.
The rule change is being demanded by the nationalist Danish People's Party in return for supporting tax cuts. The new rules would see refugees granted temporary asylum, meaning they will be ordered to go back to their home country when the danger had past and are denied the right to family reunification.
These refugees will also be barred from accessing integration services such as language lessons and the "basic integration education programme" – an apprenticeship scheme introduced last year, The Local reported.
A similar scheme was introduced in Germany last year following a backlash against Chancellor Angela Merkel's open door policy to refugees fearing violence in Iraq and Syria.
Over 1 million refugees arrived in Germany in 2016.
But the new rules are likely to create a big hole in the Danish jobs market as the arrival of refugees has made up for a reported decline in the number of people coming to the country from eastern Europe.
Giles Duley – capturing moments of hope in the refugee crisis

Show all 13
A report by the Danish newspaper Berlingske said that workers from outside the EU made up a larger share of foreign workers than EU citizens for the first time.
Meanwhile the Confederation of Danish Industry has repeatedly stressed the difficulty its members have had in filling its jobs – which it said was largely to do with the falling number of people arriving in the country to work.
Figures released by the body in November showed that the number of EU citizens coming to Denmark to work has fallen by 65 percent in the space of 15 months.
According to their analysis EU citizens took just 11 per cent of newly created jobs in Denmark in 2017 – compared with 87 per cent in 2013.
But Mr Knuth is adamant that "overall refugees are an economic burden for Denmark".
He said: "The number of refugees on the labour market is fortunately increasing. But at the same time, they do not make up a big part of the jobs market".
"If refugees can make a contribution, that can only be positive. But that does not change the fact that, as soon as there is peace in their home country, that have to go back".
Register for free to continue reading
Registration is a free and easy way to support our truly independent journalism
By registering, you will also enjoy limited access to Premium articles, exclusive newsletters, commenting, and virtual events with our leading journalists
Already have an account? sign in
Register for free to continue reading
Registration is a free and easy way to support our truly independent journalism
By registering, you will also enjoy limited access to Premium articles, exclusive newsletters, commenting, and virtual events with our leading journalists
Already have an account? sign in
Join our new commenting forum
Join thought-provoking conversations, follow other Independent readers and see their replies